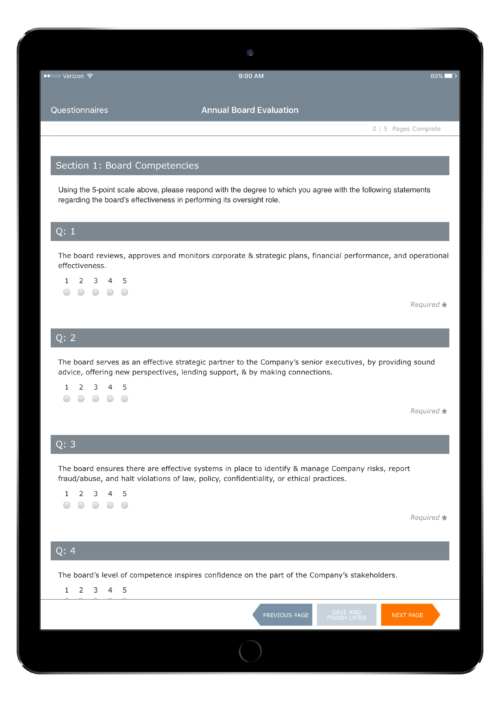 Diligent Board Evaluations
Does your board culture and composition need an adjustment? Are policies and procedures following the necessary governance best practices? As part of our Governance Cloud ecosystem, Diligent Board Evaluations helps your organisation answer these questions by putting valuable board self-assessment data at your fingertips.
Integrated into Diligent Board Books, no more spreadsheets and paper documents with real-time updates done in a few clicks. Stunning visuals and reports prepared viewable in a secured environment. Every aspect has been built with Diligent's experience with corporate, non-profit, healthcare and financial/banking boards worldwide.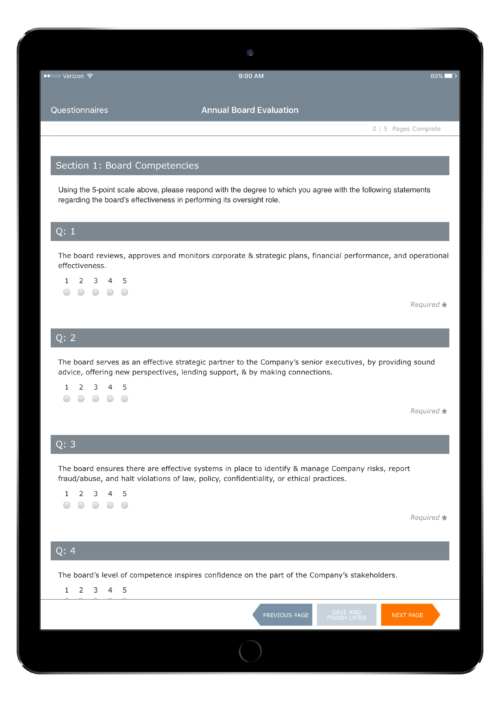 For Board Administrators
For administrators that are already busy with the many details of meeting preparation and governance coordination, Diligent Board Evaluations streamlines the process of board assessments, enabling: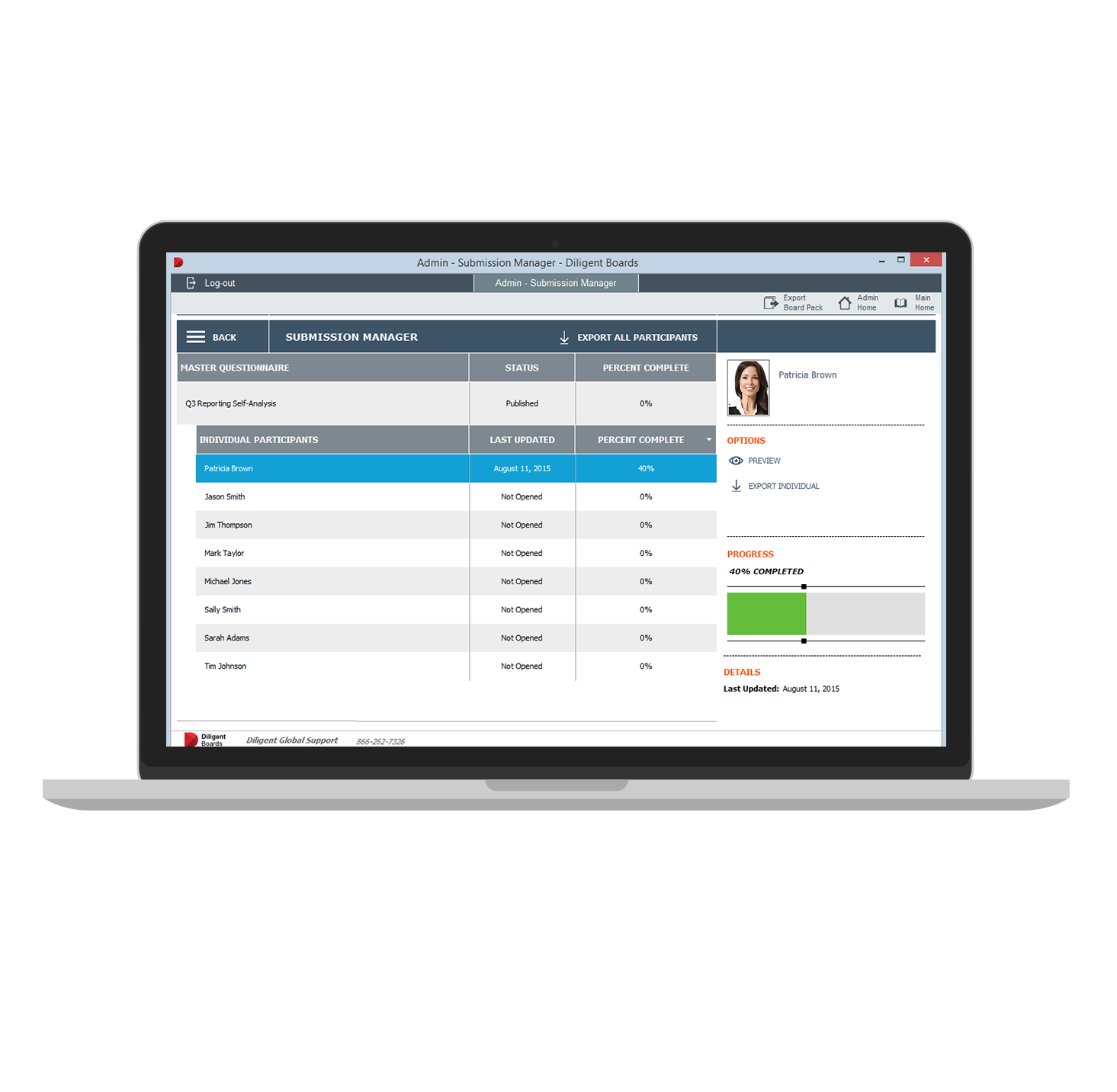 Various Question Types

Multiple types of user-tested questions

Submission Monitoring

Easy-to-track monitoring of questionnaire completions with submission deadlines that can be easily set by the board administrator

Graphics

Easily create visual graphics and Excel reports for further analysis

Custom Reports

Via an export wizard, custom reports can be pulled in just a few clicks

Automatic Reporting

To mitigate the need for hands-on data manipulation, automatic averages reporting is available to simplify the analysis process
For Directors And Trustees
Diligent Board Evaluations makes it easy for leaders to contribute their insights and perspectives to board self-assessments. From anywhere in the world, any time of day or night, they'll be able to take advantage of:
For maximum dependability and performance, Diligent Evaluations is backed by 24/7/365 "white glove" customer service and internationally audited, ISO, TRUSTe, and FIPS-certified IT security.