Minute-taking is essential for capturing the essence of board meeting issues and outcomes. Retaining meeting minutes for future reference and compliance purposes is imperative. Without meeting minutes, details about executive meeting, task assignments and other organizational actions may become hazy over time and could put the board at legal risk. Meeting minutes are proof of why and how a board came to be made. The IRS, state laws, and your national chapter (if applicable) may require you to retain your meeting minutes.
As a legal record of business proceedings.
With the help of a template and a clear, step-by-step process, you can put an end to the stress of minute-taking. Here's a guide on how to make the most of your minutes and maximize meeting productivity.
1. Before the meeting
The more you know about the meeting, the more effective your minutes will be. Collaborate with the meeting leader to ensure the agenda is well-planned, easy to follow and productive.
If possible, obtain a copy of the meeting's agenda to help develop an outline and keep your notes structured. The outline should leave a brief explanation for each action or motion, as well as the time each action was taken. During the meeting, you can sign up for the agenda. This makes it clear what each minute is in reference to and eliminate the guesswork.
Agendas also provide key details that need to be included in minutes, such as names of meeting attendees and guest speakers. Supplemental materials, such as handouts or documents along the agenda, should be noted in the appropriate section. Copies of the documents should therefore be stored with the meeting minutes for those who need a refresher or were unable to attend the meeting.
Additionally, using the right tool to record minutes will provide impact and accuracy. While you may prefer old-fashioned pen and paper. Transcribing notes from a smartphone recording app or voice recorder is not typically recommended by legal counsel because you may capture more detail than you were aiming at. Whichever tool is chosen, it's critical to have a backup because your first option failed. If you have a secure way to store and send meeting minutes, you can send the minutes to attendees for review prior to finalizing and signing off on the minutes.
More than a minute – How Diligent Minutes helps document board meetings
The complexity and skill involved in producing effective minutes is often underestimated. So is the time it takes to complete them. Good minutes are a cornerstone of effective governance. They provide a permanent record of boards' decisions, priorities and key discussions, demonstrating how directors discharge their duties with care and diligence.
2. During the meeting
As you are familiar with them. If you're not ready, you can either sign-in or begin the meeting with quick introductions. This makes it easier to identify the meeting.
When the meeting begins, let your template guide your minutes. Focus on the most critical aspects of the meeting, and be objective and clear with details. Use the same tense throughout and use shorthand when possible. Two major don'ts to remember don't try to take notes verbatim. Focus on the themes and outcomes, including how to vote board members voted on various resolutions. Concentrating on minutia will surely lead you to miss the larger context. So, do not tape record your meeting, for legal reasons. Those tapes could be subpoenaed at some point in the future, and a word-for-word account may be counter-productive.
As a general rule of thumb, meeting minutes include:
The date, time, and location of the meeting

The name of the meeting leader and secretary

Names of present attendees, including any speakers or guests

Any directors who arrived late

An overview of previous meeting minutes and outcomes

Decisions for each agenda item, including:

Actions taken

Exact wording of motions taken, outcome and name of person who made the motion

Directors voting for, against, or abstaining from each of the motions

Any conflict of interest and how conflict was handled

Points of order and appeals

New business

The hour of adjournment, and the date and time of the next meeting

Indicate if executive session was held (Meeting minutes are not taken during an executive session, which is often the time that employee issues and pending litigation is discussed.)
During the meeting, ask if you need clarification, especially if the next steps were not obvious. Remember: record notes for each decision or action as it occurs, without listing every single detail. If you spend too much time focusing on insignificant details, you'll be more likely to write inaccurate and miss out on the key points. It is therefore common to avoid detailed notes of discussion, focusing instead on the agreed-upon outcomes. Notes like, "a discussion of the options ensued" are not uncommon.
3. After the meeting
Aim to write the final version of the minutes immediately after the meeting adjourns, while the details are still fresh on your mind. Review the minutes you have taken, and if needed, add notes for clarity or ask the meeting. The statement is as if it were a rational for the decision. In the meeting, make a note of where they can be found or attach them as an appendix, but do not summarize them. Securely send the meeting minutes to the board for review before finalizing. The minutes can be distributed in a number of ways: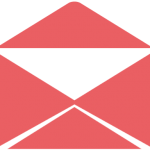 E-mail.  Email is best for minutes recorded with a word processing tool, such as Microsoft Word. The Microsoft Word document can be saved as a PDF and sent along with any other documents from the meeting via email. Ensure that the document is password protected, the password is in a separate email from the document (or not at all emailed at all), and that all recipients receive the file into a secure inbox.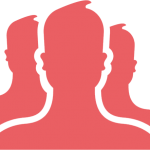 Collaboration Tools. Secure online tools allow the minutes-taker to confidentially share a document with meeting members including supplemental documents. Board Portals so allow you to take and distribute notes in the same system that is used to distribute the board.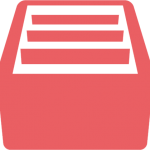 Hard Copies. A finalized copy of the meeting minutes will need to be filed and stored for future reference.
When distributing the finalized minutes, be sure to back them up for an external hard drive as an extra precaution unless you are using a service that includes good co-location and disaster recovery services. Many minutes contain sensitive information, so it's critical to store them in a secure location. Your meeting minutes will be formally approved at the next meeting.
Meeting minutes do not have to be a burden; with attention to detail and a thorough step-by-step process, your minutes will become more efficient and less complicated to compile. The meeting minutes prove you and your board In case of a lawsuit, these minutes will show you how to handle issues professionally and with great care.

Most Downloaded Whitepapers
Board Portal Buyer's Guide
With the right Board Portal software, a board can improve corporate governance and efficiency while collaborating in a secure environment. With lots of board portal vendors to choose from, the whitepaper contains the most important questions to ask during your search, divided into five essential categories.