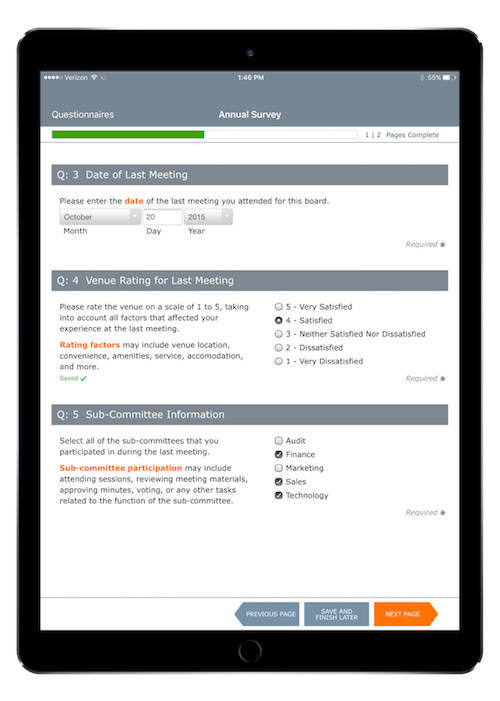 Simplifying Documentation for Conflict of Interest
Conflict of Interest also known as D&O, can be easily simplified in the boardroom with our board management software. As part of Diligent's Governance Cloud ecosystem, Conflict of Interest is introduced to save time and minimise errors and legality across stakeholder process through our secure online platform, in real time. Why bother with resource-intensive documentation and long turn around times? Diligent's Conflict of Interest streamlines this process.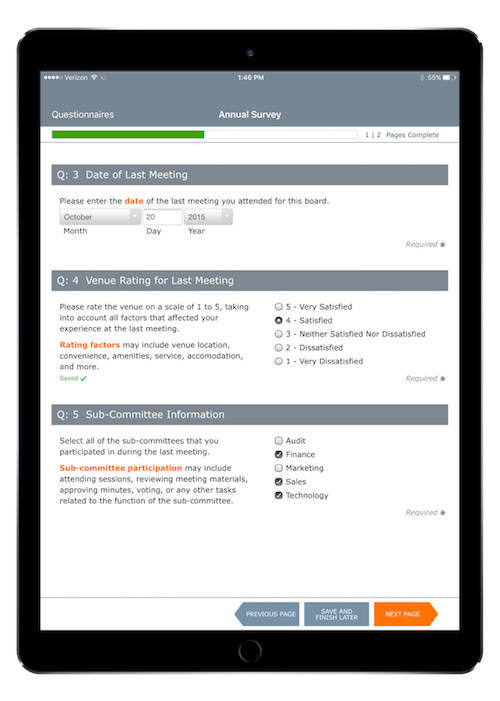 Document Types
Diligent Conflict of Interest Documentation is customisable: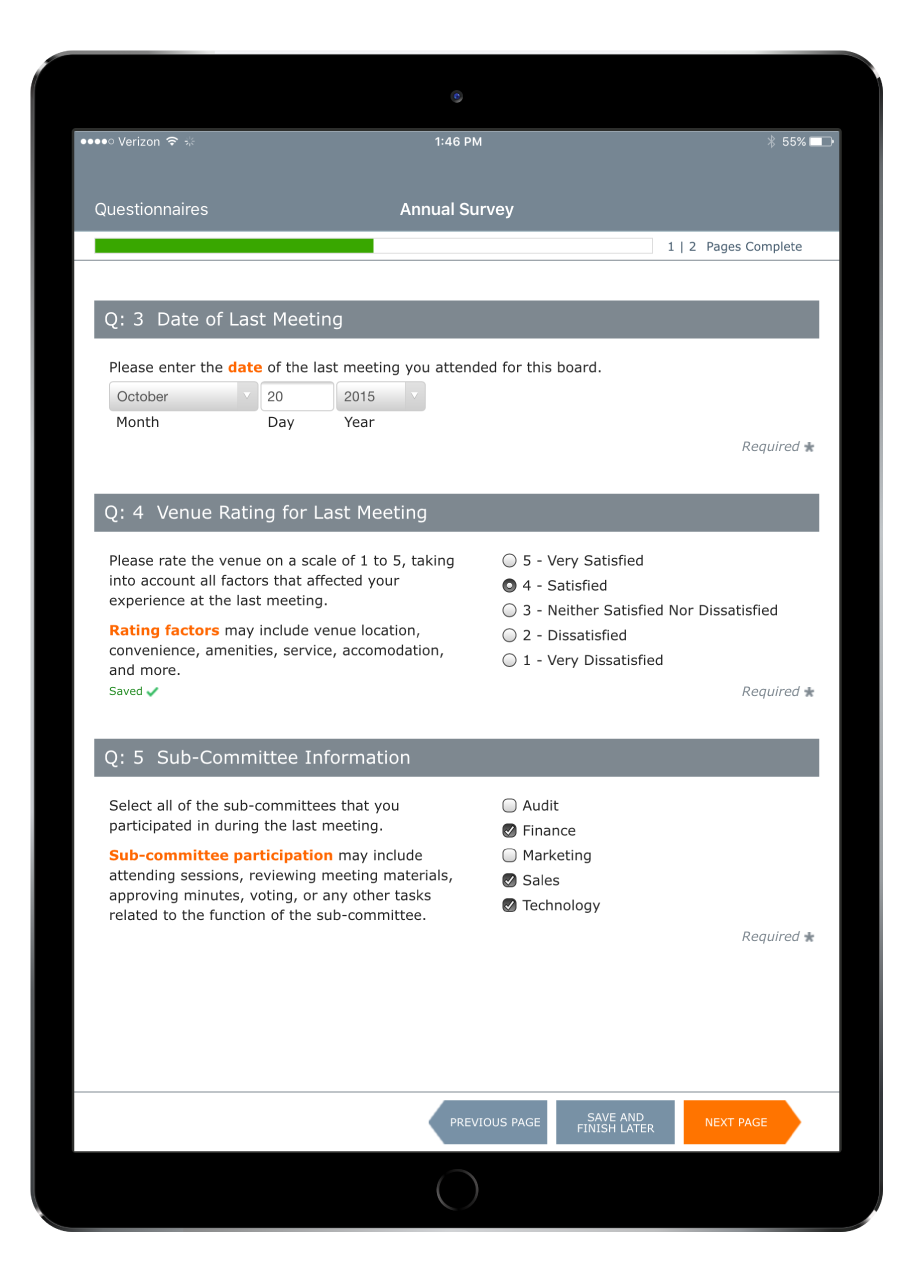 True or False

Create True or False questions

Multiple Choice

Format your questions in any style you want, including multiple choice

Open-Ended/Free Response

Set up responses as you see fit, depending on the answers that you are looking for
For Directors
Having supporting data at your fingertips will simplify decision making promptly in addition to intuitive interface.
Intuitive Interface

An elegant and easy to use product, which minimises questionnaire completion time to remove the frustration that comes along with the process

Save Progress

The ability to mark your place and continue working online and offline whenever you need a break

Easy Submit

Digital sign-and-submit capabilities. One click, and it's done and out—no stamps or trips to the post office required

Access Anywhere

Whether you are in the office, on the move or without internet, your questionnaire can be accessed in real-time across with your preferred device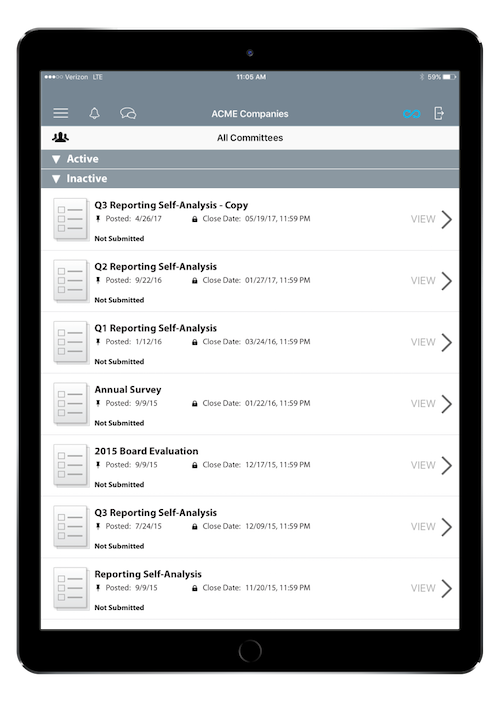 For Administrators & General Counsel
Build with ease in mind, admins & general counsel will have the ability to: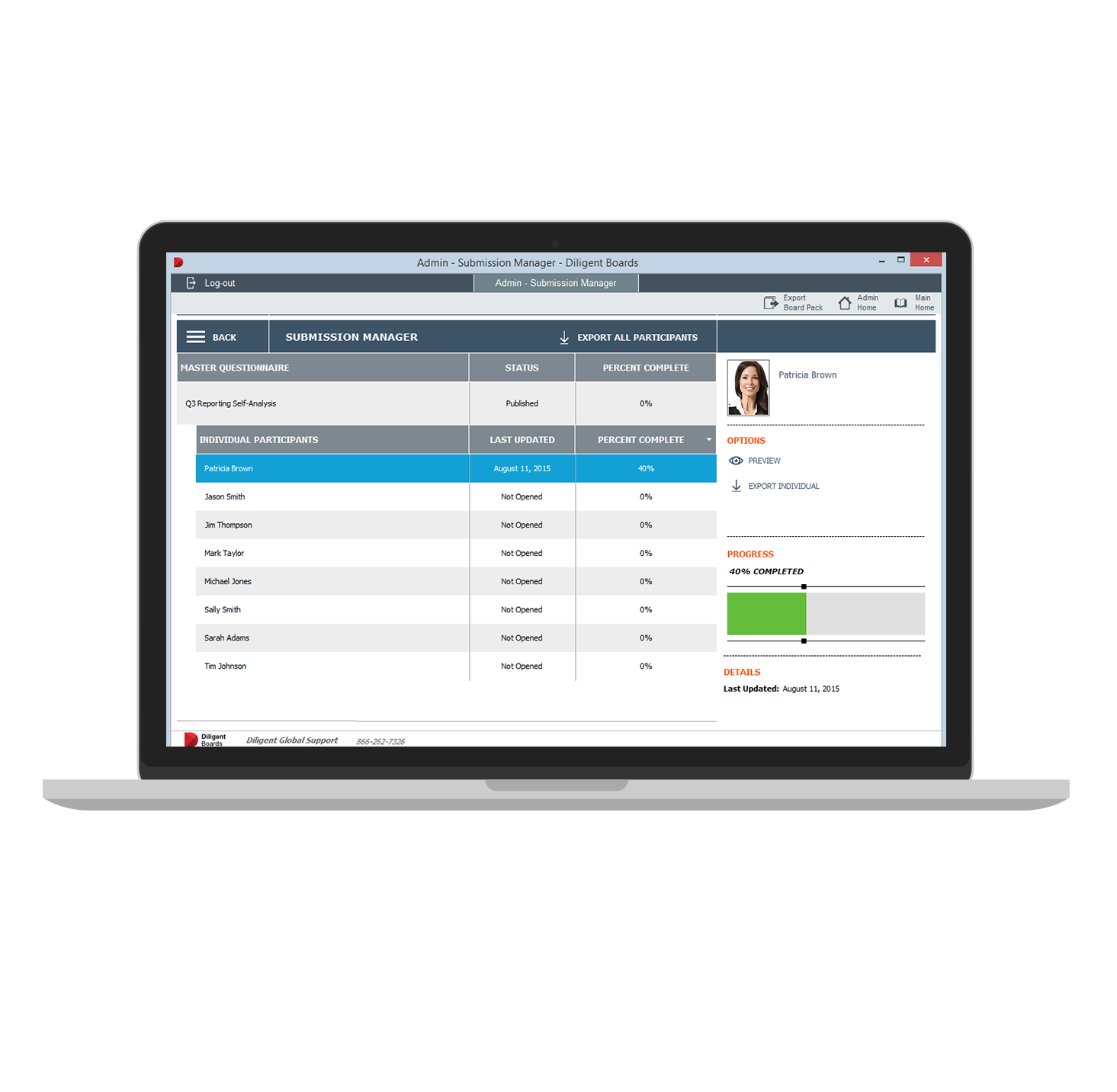 Duplicate Questionnaires

Save time with questionnaires that can be easily duplicated year after year with questions that refill for all responders

Easily Export & Print

Streamline the process with questionnaires that can be quickly exported and printed

Status Monitoring

Keep on top of who's submitted their questionnaires with the ability to quickly remind a director to either start or finish their questionnaire

Permissions Controls

Maintain security with permissions and access controls that can be set by a group or an individual