For effective decision making, effective board communication is the board and key members of the organizations with relevant and accurate information. The company secretary or general counsel. We've put together proactive guidelines for employees to consider.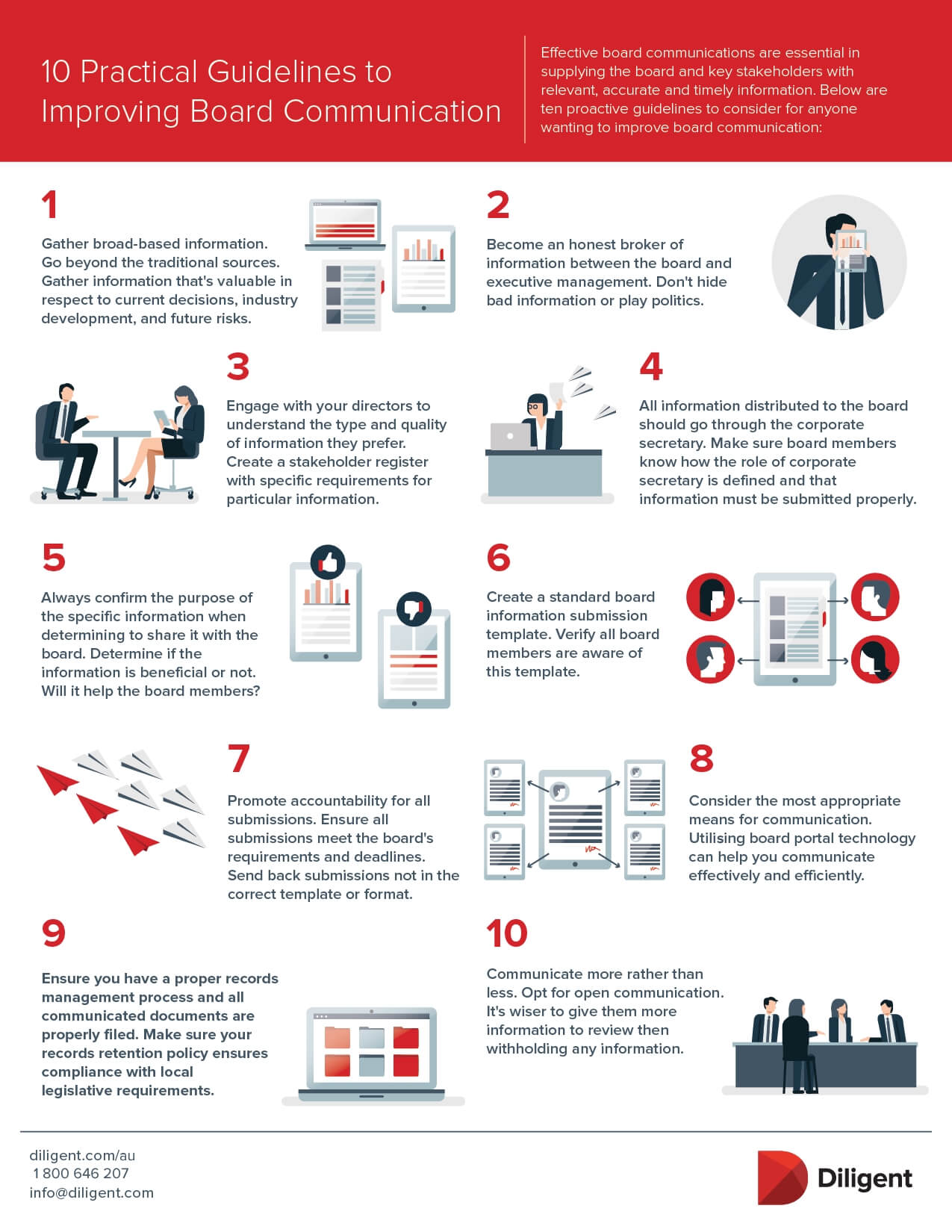 Board Portal Buyer's Guide
With the right Board Portal software, a board can improve corporate governance and efficiency while collaborating in a secure environment. With lots of board portal vendors to choose from, the whitepaper contains the most important questions to ask during your search, divided into five essential categories.