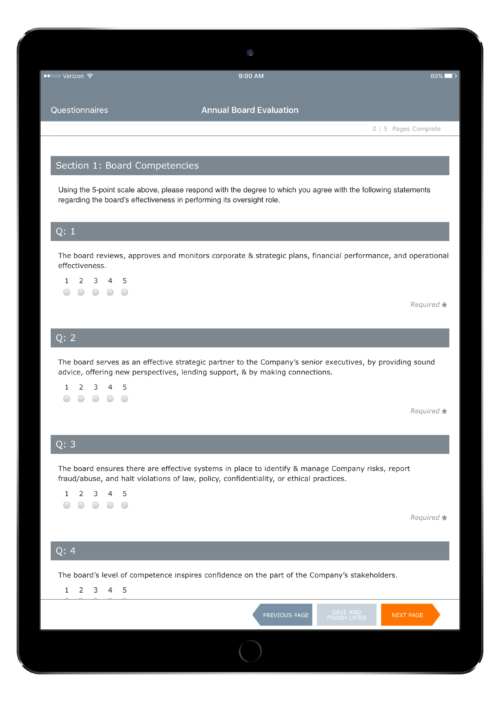 Diligent Board Evaluations
Board evaluations has been made mandatory for every listed and public company in India. Diligent Board Evaluations is designed to meet these mandatory board evaluation requirements under Companies Act, 2013 and SEBI (Listing Obligations and Disclosure Requirements) Regulations, 2015 (SEBI LODR).
(*For a limited time, Diligent will be offering the Board Portal for FREE for first 12 months to new customers in India only)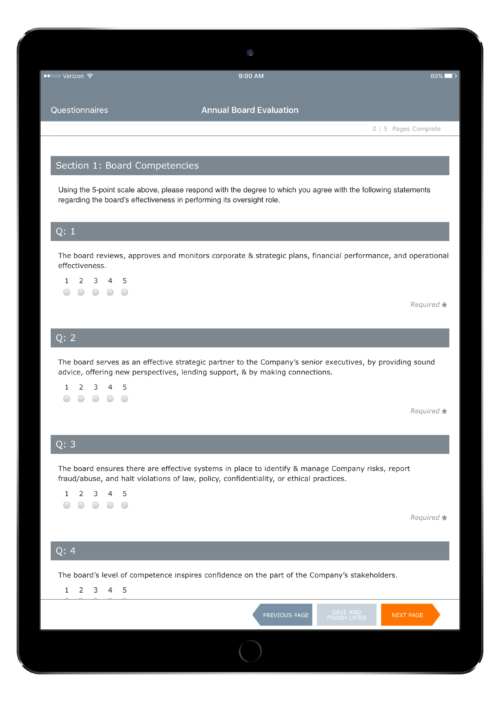 For Company Secretaries, CFO's & General Counsels
Employees responsible for board governance can prepare board evaluation meetings with multiple question types, evaluating the board at all required levels, generate custom reports and analyse results in real-time.
Intuitive

Intuitive features that don't require extra training or software.

Monitor Board Submissions

Easy-to-track monitoring of questionnaire completions with submission deadlines that can be easily set by the board administrator

Reporting

Generate custom reports in just a few clicks

Use Any Device

Surveys they can complete across devices: smartphones, tablets and laptops.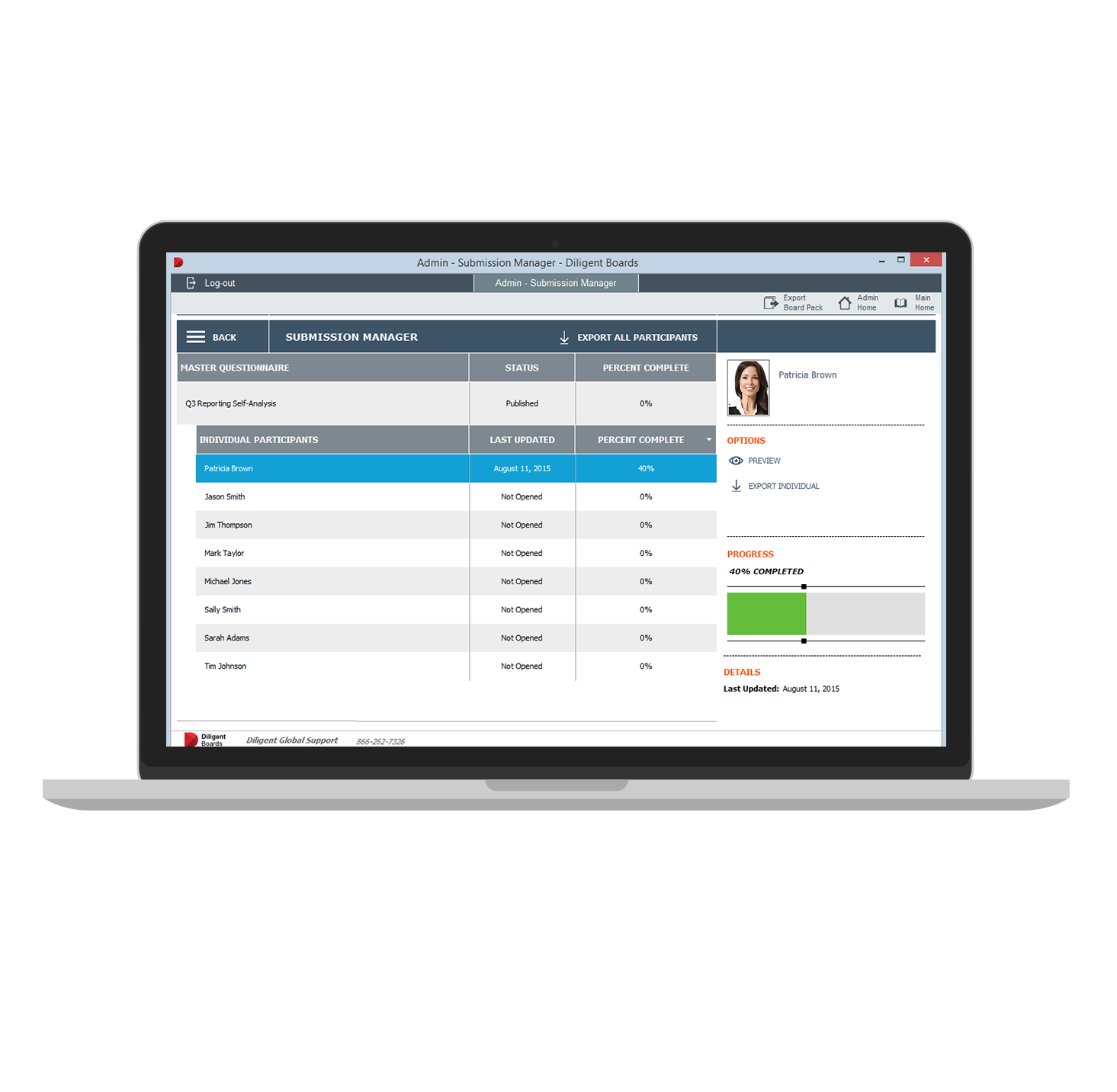 For maximum dependability and performance, Diligent Evaluations is backed by 24/7/365 "white glove" customer service and internationally audited, ISO, TRUSTe, and FIPS-certified IT security.