Governance Intel Software
Diligent now offers governance intel software to offer visibility into the information your board needs to see in real-time. Stay up-to-date on competitive news and events along with regulatory filings making sure your broader executive team is informed and staying current.
Corporate & Market News All Within One Tool
Remove the barrier between open web news, subscription news, and proprietary data. Diligent Governance Intelligence combines and securely sandboxes a company's subscription sources and internal data with over 70,000 authoritative open-web business news sources under a single powerful research and discovery tool.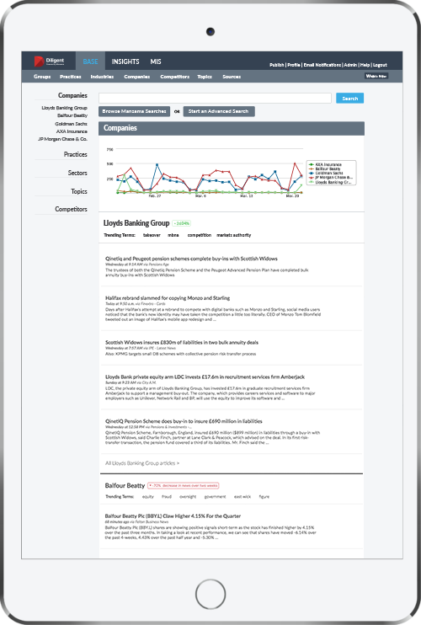 Monitor Corporate and Industry News

Identify market trends, risks, and opportunities

Increase Competitor Insights

Enhance awareness of competitors, within one's industry and those emerging from other industries

Consolidate Market Research

Provide your board of directors with the latest industry news to support strategic planning.

Enhanced Search Tool

Search using thousands of pre-built conceptual searches or Boolean search tools.

Alert Notifications

Create alerts to notify your board about any updates.

Create News Feeds & Newsletters

Provide board members with a customised news feed and newsletters at a cadence of your choosing.
Insights From AI-Driven Analytics
Eliminate the time-consuming task of wading through huge of raw data. Manzama uses artificial intelligence, data visualisation, and powerful research tools to quickly make sense of the business landscape and improve in on key insights, developments, and trends.
Market Analytics

Understand the health of a company or industry across 28 corporate health metrics with awareness dossier for companies and industries

Customisation

Create custom reports and alerting based on corporate health changes or specific events

Monitor Market Trends

Identify trends to anticipate future risks and opportunities when similar patterns emerge

Administrative Features

Administrative tools to share data via email, mobile, dashboards, RSS, CRM, and API.

Data Consolidation

Consolidating data into a single database (subscription, proprietary, and open web), thus eliminating the need to conduct research across multiple platforms and databases.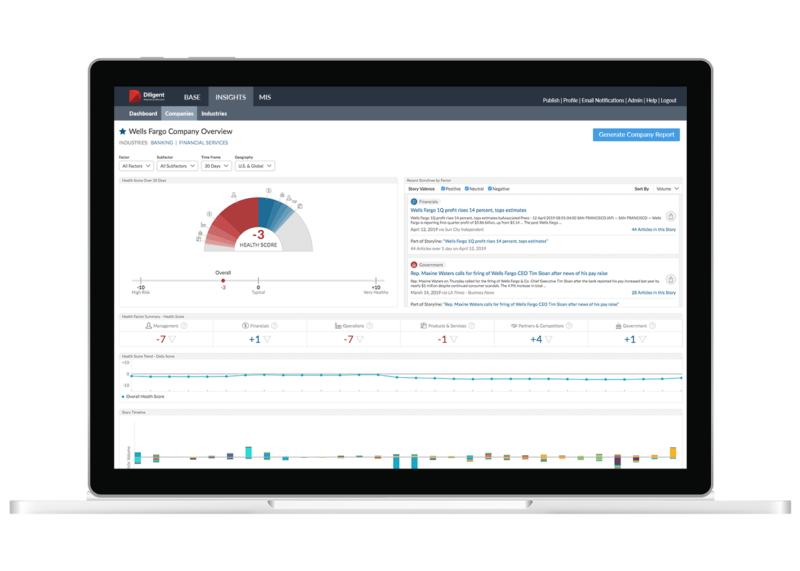 Learn How to Get Better Governance Intelligence