Report Authoring with Diligent ESG
Collaborate — Integrate — Accelerate
What Does Diligent ESG Do?

Diligent ESG is a cloud based, purpose-built ESG and Sustainability software solution. At it's core, Diligent ESG provides elegant solutions data capture, validation and reporting, global emissions calculations and conversion. Additional modules, such as Report Authoring, enable sustainability reporting, global emissions calculations and conversions. They alsi enable sustainability report curation, supplier surveys, and ESG investor questionnaire response composition, all on a single, secure, easy to use global platform.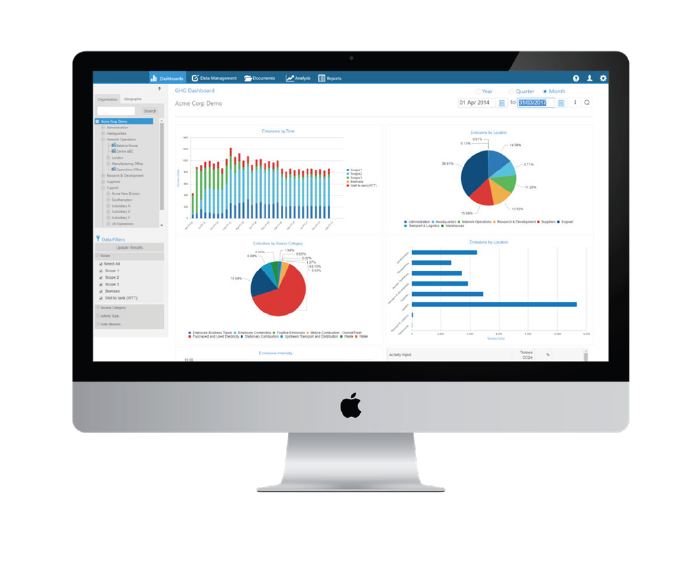 The Total Economic Impact of Diligent ESG
Diligent commissioned Forrester Consulting to conduct a Total Economic Impact™ (TEI) study and examine the potential return on investment (ROI) enterprises may realize by deploying Diligent ESG. Key results on the impact of Diligent ESG include:
ROI and NPV

167% ROI and $301K NPV over three years

Auditing Costs

50% cost reduction in auditing costs related to emissions reporting

Collecting Emissions Data

60-80% time savings when collecting, validating and sharing emissions data

Creating Emissions Reports

20-40% reduction in time for creating and filing emissions reports

Investor Trust and Reputation

Improvement of investor trust and marketplace reputation through improved quality and consistency in reporting, aggregation and collection of ESG data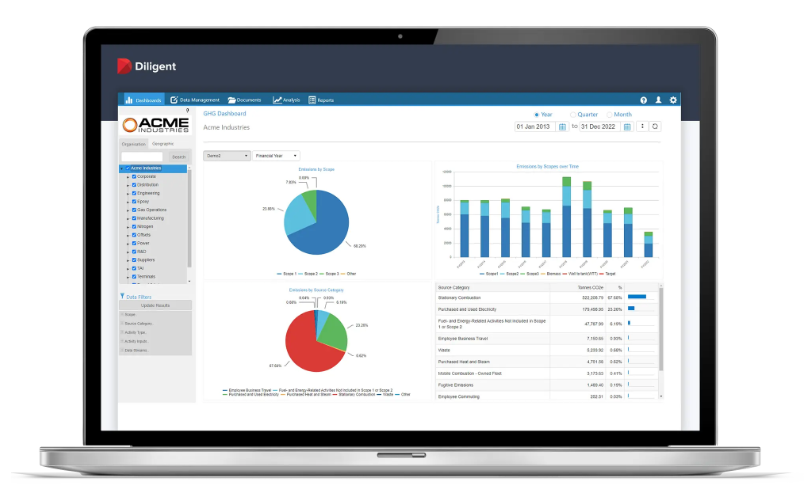 A Buyer's Guide to ESG Data Management Software
ESG is now unquestionably a priority on every board agenda. At the same time, the issues, regulations and disclosure requirements surrounding it have become more complex than ever. With shareholders, investors and employees alike demanding action on ESG goals and initiatives, boards must ensure that they have the right tools in place to steer an ESG strategy from creation to completion.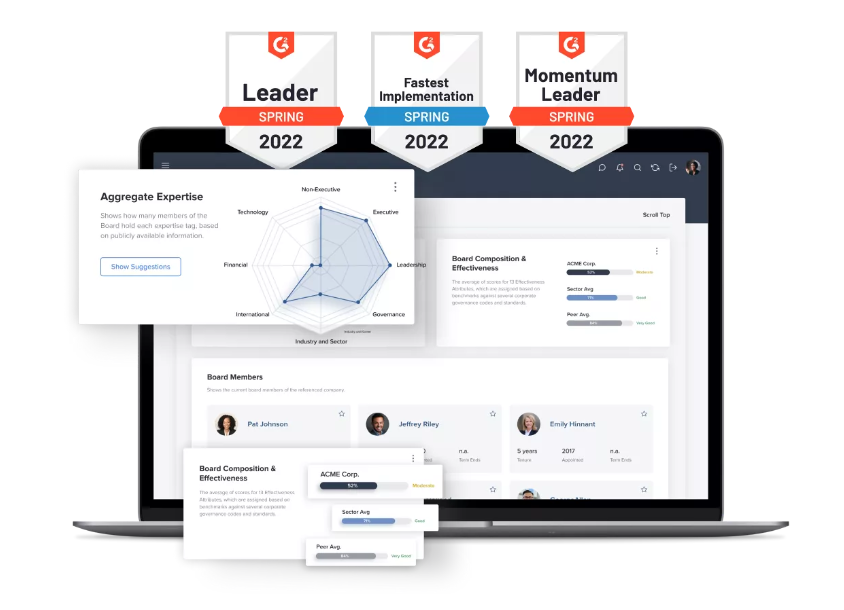 A Buyer's Guide to ESG Data Management Software

In this buyer's guide, we explore what a market-leading ESG solution should look like and highlight the key areas organizations should be prioritizing as they embark on their search, Download now to find out what questions you should be asking ' and the answers you should expect to receive.

Flexibility Data collection

Monitoring and reporting

Specialized functionality in climate/sustainability and executive compensation