In our three-part blog series discussing the Governance Institute of Australia's (GIA) key findings about the 'Future of Boards', we've highlighted that social issues are major influencers in shaping board dynamics. From performance in non-financial activities to ensuring greater diversity around the boardroom, there's increasing pressure on organisations to live up to these expectations.
In many ways, the pandemic marks a 'turning point'. It pushed issues which were previously thought as being on the margins, such as ESG, right to the front. The crisis also gave organisations the opportunity to develop strategies on how to deal with risk. This blog takes this discussion one step further and focuses on how boards need to prepare for post-pandemic risks.
The research underscores the importance of evaluating risk not just in terms of being a 'threat' but also as an 'opportunity'. The pandemic forced organisations to take risks which later paid off and it's essential to move forward having learned from this experience. So as organisation's work to increase their appetite for risk, they need to develop ways in which to minimise chances of failure and ensure due diligence. This can be done by better information, processes, and reporting to effectively oversee risk in 2025.
Survey respondents were asked to rank which areas of information collecting and reporting would be most important in overseeing risk for 2025. Strategy was ranked the most important area of focus. Given the complexity of the issues boards will have to face in the future, it makes sense that strategical thinking is imperative in overseeing risk.
Another important take-away is that these rankings reflect the social issues which are most pressing for society, such as IT/cyber security and climate change and sustainability. Successfully navigating risks in 2025 makes it necessary for boards to have better data as well as solid mechanisms to find solutions in these areas.
Respondents were asked to rank a second set of risks and put big data analysis and strategy at the top. Interestingly, the ranking for crisis management, despite it being indispensable during the pandemic, is much lower. An explanation for this might be that respondents feel that the pandemic has made crisis management a skill so necessary, that it has now become inherent and won't require much effort to 'cultivate' in the future.
Much in line with the wider shift in expectations, the perception and tone regarding corporate failure in recent years has also changed. An example is of proxy adviser ISS recently amending its voting policy to view oversight of environmental and social issues as a material failure of risk oversight of the same magnitude as committing bribery or being issued with large fines or sanctions. The GIA's research emphasises on values becoming central to the discussion of corporate failure. With growing attention given to ESG, it's necessary for the board of the future to apply a lens of ethics while gauging the value and impact of their decisions.
Ultimately, navigating future risks requires boardrooms to evolve in how they strategise and how they perceive the importance of certain issues. Most importantly, what matters is to find opportunities in times of great risk.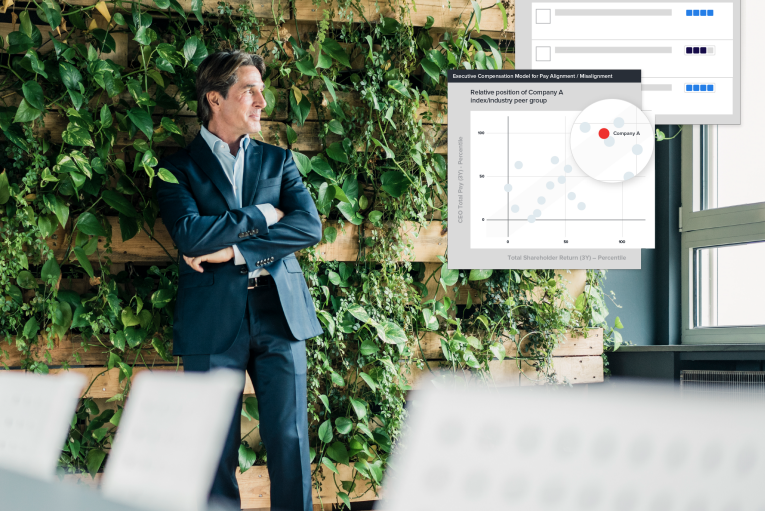 Media Highlights
Environmental, social and governance (ESG) issues have become more complex and multifaceted than ever before. At the same time, ESG continues to ascend on board and leadership agendas.
In this buyer's guide, we explore what a market-leading ESG solution should look like and highlight the key areas organisations should be prioritising as they embark on their search.