Randstad Holding is the second-largest HR services company in the world. The company, which is headquartered in Diemen, Netherlands, provides work for more than half a million people around the world each day. By finding employees the work for which they are best suited, and by finding employers those candidates who best fit within their organisation, they provide value to society as a whole. It's a sentiment reflected in their corporate mission: "To take the lead in shaping the world of work."
BUSINESS CHALLENGE
Randstad is active in countries representing over 90 percent of the global HR services market. Running such a large, far-flung organisation is no easy feat. According to Jelle Miedema, Company Secretary for Randstad: "We have a two-tier board system. There's an executive and a supervisory board. For both, we had used a combination of email and hard-copy mailings to distribute the board materials." Randstad's executive board meets every two weeks while the supervisory group convenes seven to eight times a year. Miedema's staff was faced with preparing for as many as 35 meetings per year. Over the years, the amount of information channelled to board executives had increased, covering a range of reports from HR and legal to finance and strategy. To meet the information needs of the directors involved in each board required significant manual work, especially given inevitable last-minute changes. Security was also a top concern.
HOW DILIGENT HELPS
Members of the board approached Miedema about moving materials to a digital solution. Diligent Boards™ was already being used by a few of the executive and non-executive directors so it quickly became the natural choice for Randstad. What did Miedema value most when considering the options?: "User friendliness for both the administrative side and the executive board members themselves. Diligent Boards proved to be especially intuitive compared to other solutions." Security was another issue. Randstad's materials were share-price sensitive. Any leaking of documentation could wreak havoc on the value of the company. Within a few months' time, Randstad had equipped 20 board members with Diligent Boards through a transition that Miedema noted was "very smooth."
RESULTS
Diligent Boards has proved to be a win-win for Randstad: The secretariat's office no longer has to deal with the stress of last-minute changes or the inconvenience of expensive couriers. Now board members have everything they need to prepare for their meetings across a variety of subjects at the touch of a tablet. "Adopting the Diligent approach puts your mind at ease. For everything from the ability to archive thousands of pages of reports and have them at your fingertips, to knowing you have secure, up-to-date information powering better decisions. It's just easier," said Jelle Miedema.
To find out more about how Diligent Boards and the Governance Cloud can help your organisation, contact us at info@diligent.com or request a demonstration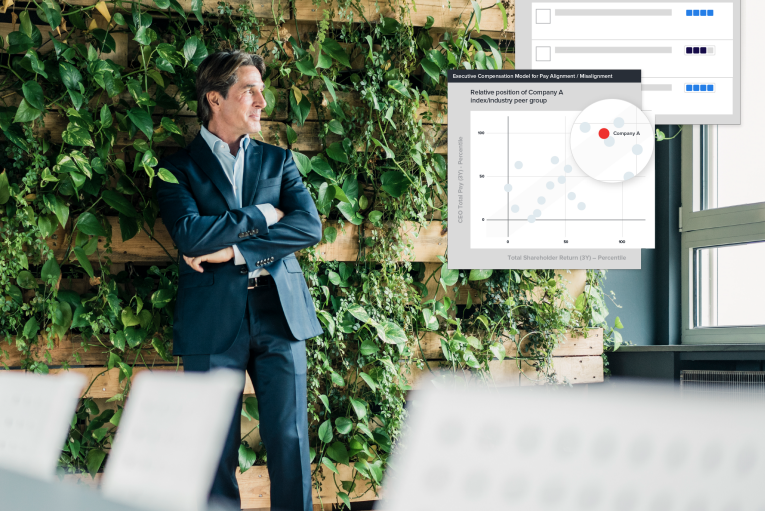 Media Highlights
Environmental, social and governance (ESG) issues have become more complex and multifaceted than ever before. At the same time, ESG continues to ascend on board and leadership agendas.
In this buyer's guide, we explore what a market-leading ESG solution should look like and highlight the key areas organisations should be prioritising as they embark on their search.