Technology is a key capability of New Zealand electricity company Electra, enabling it to provide consumers with more reliable and responsive services.
Implementing Diligent Boards software delivered the same benefits to Electra's directors and management. Group Chief Information Officer, Dylan Andrews, was instrumental in leading the implementation and shared his insights.
BACKGROUND
Electricity company Electra owns and operates the power lines in the Kapiti-Horowhenua region of New Zealand. Its structure is unusual: it is wholly owned by its 44,493 consumers through a Trust. The board of six directors is responsible for governance across the group, including the lines business and all subsidiaries. They are appointed by the trustees, who are elected representatives from among Electra's consumers. Enhancing the Horowhenua and Kapiti Coast community and it regional development is central part of the business, which issued NZ$9 million in sales discounts in 2017-18 and invested more than NZ$13M through employment and investment in the region. Electra's progressive approach to digital technology has delivered greater operational efficiency, reliability, and supported its growth. Electra manages a diverse set of subsidiaries that includes a medical alarm and security monitoring service, electricity generation, and interests in a telecommunication and electricity retail business.
BUSINESS CHALLENGE
When Dylan Andrews joined Electra as its first Group Chief Information Officer, one of his first priorities was to develop a digital strategy throughout the business, from in field to governance. However, he quickly saw a need for another change that would increase efficiency at the highest levels. Electra's directors received hefty printed packs of information for their monthly board meetings and often struggled to search for specific content. On top of that, directors were located throughout New Zealand, making it difficult to get the packs to them well ahead of meetings. Amendments tabled on the day of the meetings were an ongoing source of frustration to directors. Previous efforts to provide papers in PDF format via an encrypted attachment to an email, and by portal, had proven equally ineffective. The production process was time consuming and directors were frustrated by the cumbersome portal and annotation tools. Dylan knew there was a better way. He recommended implementing a board technology system to improve the communication process between directors and executives. This was supported by Electra's CE Neil Simmonds, – who had a passion for innovation. Directors embraced management's recommendation to invest in board technology that would deliver better outcomes and increase efficiency.
HOW DILIGENT HELPS
Electra needed a solution that was efficient and easy to use, with strong customer support and top-level data security and sovereignty credentials. It also had to work across different platforms including Android, iOS and Windows. Diligent was well known in the New Zealand market, and was used by a number of other electricity businesses. The availability and calibre of its support services were key features that stood out. "Not only does Diligent offer round-the-clock support, they also deliver it with unmatched professionalism that satisfies directors' expectations," said Dylan. Innovative organisations like Electra look for ongoing improvement both internally and externally. Diligent continually develops new solutions to address existing and emerging corporate governance challenges. The Governance Cloud integrates these solutions with Diligent Boards to combine convenience and security.
RESULTS
A smooth implementation process of Diligent Boards led to directors embracing its convenience and accessibility. All meetings quickly became paperless. "Directors aren't bound by geography or technology anymore. With those limits removed, they can work on anything, from anywhere, at any time," Dylan said. "Adopting Diligent Boards has transformed how our directors communicate with each other, strengthening their ability to collaborate, contribute, and prepare for meetings. The precise search functionality is particularly valuable, and a high proportion of directors use annotations for their own review and to share feedback with other board members and executives." Behind the scenes, Diligent has delivered significant efficiencies.
"It's reduced the time, complexity and pressures in the production of board reporting, and made it a simple process that can be done by others. Management and the preparation team love it."
The time to produce Board packs has been slashed from two or more days to a couple of hours. It also saves reams of paper every month – that's important for Electra, which continuously strives for greater energy efficiency. Since being implemented in 2014, Diligent Boards has enabled Electra to smoothly navigate governance changes such as significant Board renewal, including the appointment of a new Chair, and the establishment of new Board Committees overseeing Health & Safety and Strategy. Diligent Messenger provides another avenue for Electra to further enhance board communications, with greater security and reduced risk of misdirected emails by using pre-set groups. Dylan is keen to update directors on the new functions that have been introduced since Diligent Boards was implemented, and the benefits they offer. Using Diligent Boards directly supports Electra's operational objectives to achieve operational excellence and business growth, said Dylan.
"The Board now would not be without it, and are Diligent advocates in their other board roles. It is well liked and well used by both management and directors, and has made lasting improvements."
To find out more about how Diligent Boards and the Governance Cloud can help your organisation, contact us at
info@diligent.com
or
request a demonstration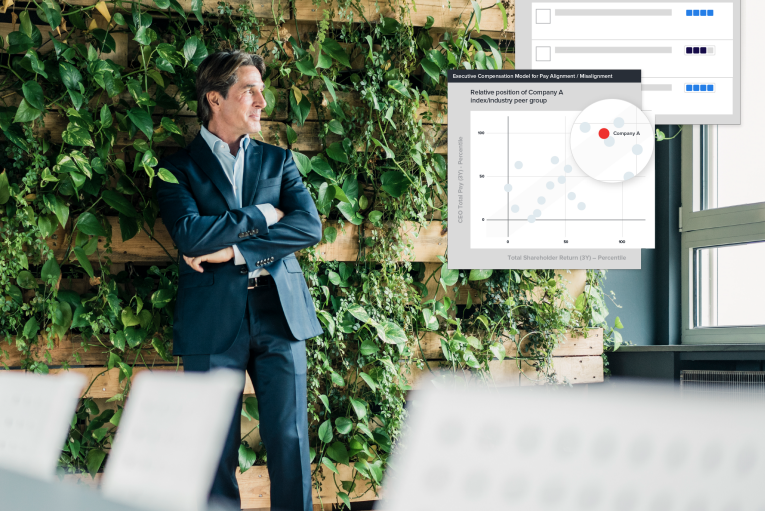 Media Highlights
Environmental, social and governance (ESG) issues have become more complex and multifaceted than ever before. At the same time, ESG continues to ascend on board and leadership agendas.
In this buyer's guide, we explore what a market-leading ESG solution should look like and highlight the key areas organisations should be prioritising as they embark on their search.