This blog is an excerpt from The Corporate Director Podcast, where we interviewed Colin Low, Chairman of the Singapore Investment Development Corporation and the Chairman of INTRACO, a leading investment holding company in Singapore
The average age of board directors around the world is 63.5 years old. That number is only climbing each year. Meanwhile, less than 18% of boards have directors with digital technology expertise. Which begs the question: how well prepared are corporate boards to deal with digital technology issues?
Recently, we visited Singapore and had a live taping of an episode of The Corporate Director Podcast with Colin Low, Chairman of the Singapore Investment Development Corporation and the Chairman of INTRACO, a leading investment holding company in Singapore. Low used to be an investment board director for GE International financial and investment holding group for the Asia Pacific region, a component of which was the portfolio of GE Healthcare. He also recently rotated off the board of Cancer Treatment Centers of America (CTCA).
In this podcast episode, Low offered great perspective on what it's like to be the youngest and only international board member in the room; what works in terms of bringing on younger directors with technology expertise; and why digitizing the modern boardroom might be the best idea you can have.
"There's a dizzying array of things that directors have to keep their eyes on." –Colin Low
Does Diversity Really Matter in the Boardroom?
Geographical Diversity: According to Low, the CTCA board was specifically seeking a director who could bring an international perspective to the board. "Diversity is not just about gender diversity — they wanted diversity from a geographical perspective as well," Low said.
The majority of corporate directors may be seasoned. They've been around, they know the company well, and most have had long tenures as corporate directors. But cultural expectations differ across the globe no matter the average age of the board.
"Boards in the U.S. have a very different perspective," Low said. "It's a social event when you go into a board meeting — you have dinners, you have committee meetings before all the formal board meeting, and important discussion takes place during that social time."
Generational Diversity: Being a veteran director doesn't always mean being up-to-speed with the full scope of risks and opportunities facing the company – especially when it comes to digital technology issues.
"My fellow board members, even right now, average about 75 years old. When you talk about information technology and digitization, they're just not interested," Low said.
Bringing in younger board members with digital technology experience isn't just a novel idea, it's a necessity. Those younger tech-savvy directors bring with them an awareness of the current consumer behaviors, job experience, and digital technologies that could help your company thrive.
Low's experience on the board of CTCA included overseeing large expenditures on cutting-edge digital medical equipment, which meant the board needed expertise in information technology, in digitization, and on building the business outside the U.S. In this case, Low's diverse background filled a skills gap that the board was lacking.
"Every company is a technology company now." –Colin Low
Embrace Technology
As Low reminded the audience, just 10 years ago, X-rays and MRI images were printed out before they were read. As the global average tenure of corporate board directors now tops 10 years, it's easy for board members to become out-of-step with the pace of technological innovation. That's true beyond the healthcare space. These days, every company is run on digital technology. Board members have to embrace the change.
There are a lot of reasons that board directors might be hesitant to embrace technology discussions in the boardroom. Many might feel overwhelmed or intimidated by the steep learning curve to be able to deal with an entirely new set of challenges. But board members can start to overcome their concerns by embracing technology in the boardroom.
The first challenge is education. "Some board directors do not like to use an iPad," Low said. "It's not something they're familiar with." But by providing simple training on how to use the device, the board will reap the benefits of being better prepared for meetings with more current information.
"There are so many opportunities to learn," Low said. "It's about…going out there and learning about technology."
The second challenge is keeping up with technological developments. "Whether you're a chairman or even a fellow board director, you really have to be on the cutting edge," Low said. "We live in a very volatile, complex, ambiguous environment."
No matter what industry you're in — whether it's healthcare or textiles, retail or real estate — business is done digitally, and it's done on laptops, smartphones, and tablets. "Every company is a technology company now," Low said.
The third challenge is resilience and flexibility, which is deeply connected to the culture of the board. The board's–and the company's–willingness to entertain new technologies comes straight from the board's culture.
"The role of the chairman and the directors of the board is to set the tone and culture and values of your organization." –Colin Low
_______________________________________
There are so many more reasons why digitization of the boardroom makes sense, as Low explains during the interview. But at the end of the day, this is the way the world is going. And in the modern boardroom, you either roll with technology, or you get left behind.
"There's a dizzying array of things that directors have to keep their eyes on," Low said. "It's definitely becoming a much more challenging job."
Don't get left behind.
>> Listen to Episode 6 on Apple Podcasts.
This post is based on Episode 6 of The Corporate Director Podcast, hosted by Dottie Schindlinger and Meghan Day, with special guest Colin Low. If you don't use iTunes, you can also listen here.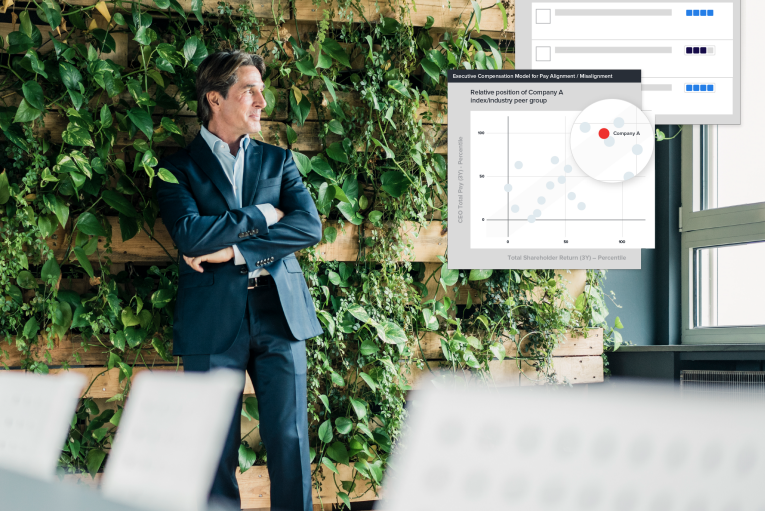 Media Highlights
Environmental, social and governance (ESG) issues have become more complex and multifaceted than ever before. At the same time, ESG continues to ascend on board and leadership agendas.
In this buyer's guide, we explore what a market-leading ESG solution should look like and highlight the key areas organisations should be prioritising as they embark on their search.