Guest: Leslie Campbell, nominating & governance (nom/gov) committee chair for 1800PetMeds and Coupa Software and board member of Bideawee, Inc.
Host: Meghan Day, Director of Directors' Experience, Diligent
In this episode:
How can nom/gov chairs make the most of their role? Campbell advises offering fresh perspectives, probing questions, and a lot of listening.
How can nom/gov committees help maintain transparency? Expand the definition of stakeholders, and tell stories about good things the company is doing.
What does an effective board refreshment process look like? Think about optimizing the talent you already have, in addition to replacing directors.
Summary:
As the pace of change accelerates, shareholder expectations intensify, and diversity, community, and ESG issues rise as priorities, board composition must include individuals with unique but complementary skills and experience. Achieving this fine balance is the job of the nom/gov committee.
How is this role evolving in a changing landscape? What can a nom/gov committee member or chair do to ensure success? In this episode, Leslie Campbell shares insights from her experience as nom/gov committee chair for 1800PetMeds and Coupa Software.
1. How can nom/gov chairs make the most of their role?
When Campbell joined Coupa Software as nom/gov chair, she was tasked with the challenge of setting up the committee structure from scratch. "I think about that particular scenario as a huge opportunity," she says.
And even if they're not starting with a fresh slate, nom/gov chairs should observe governance practices with a fresh eye. Campbell recommends asking questions like, "Do these governance practices reflect the way we know it can be today? Are these structured in a way that reflect best practices, as well as the mission and values that exist today?"
Campbell emphasizes the importance of revisiting the company's mission, vision, and strategy, all of which were likely put in place many years ago.
"If you're stepping on as chair of a committee for the first time, you need to spend a lot of time listening to how things evolved so you understand the background of what you're actually inheriting."

– Leslie Campbell
From there, she says, "Talk to the board about what you see. They're expecting you to do that."
2. How can nom/gov committees help maintain transparency?
As issues like diversity continue their rise into the spotlight, more eyes are on the nom/gov committee to share how the company is addressing relevant challenges.
It's a growing audience of customers, employees, investors, and communities. And All of these stakeholders have a much louder voice these days. "They're more vocal and transparent about the things they're asking their companies to disclose and do," Campbell points out.
"Companies are now tasked with thinking about all the stakeholders that they have: customers and employees and investors but also the communities we serve and the environment in which we operate."

– Leslie Campbell
Stay proactive in public disclosures and maintain consistent outreach, Campbell advises. Engage with stakeholders to see what's on their minds. Finally, focus on the positive by telling stories about the good the company is doing.
3. What does an effective board refreshment process look like?
While many think of board refreshment as a matter of adding, removing, or changing members, Campbell encourages nom/gov chairs to also think about how they can optimize the talent that already exists on the board.
For example: Do you fully understand the capacity of each board member? Are you getting the most from their individual expertise? Is your director facilitating conversations that ensure everyone is fulfilling their potential?
According to Campbell, "Members should be talked about in nom/gov as the board continues to evolve to ensure everyone is contributing at their highest level."
"Before you think about moves adds and changes, you should focus on how you're optimizing the talent you already have on the board."

– Leslie Campbell
Also in this episode…
Campbell and Day talk about how board operations overall will differ a decade from now. "The amount of information we're going to have and the speed with which it is coming at us is going to be dramatically different," says Campbell. "We have to be more organized and methodical about how we gather and absorb and take action on that information."
Listen to Episode 19 on Apple Podcasts
Episode resources: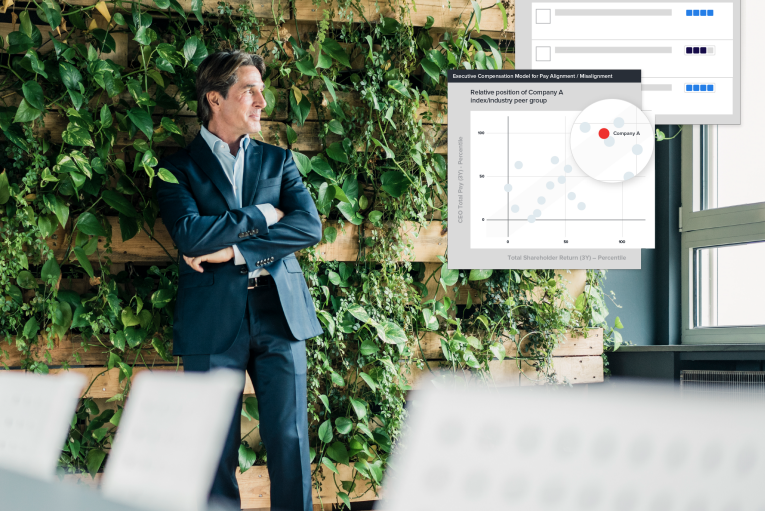 Media Highlights
Environmental, social and governance (ESG) issues have become more complex and multifaceted than ever before. At the same time, ESG continues to ascend on board and leadership agendas.
In this buyer's guide, we explore what a market-leading ESG solution should look like and highlight the key areas organisations should be prioritising as they embark on their search.