A closer look at three leaders using their unique skills, talents and experiences to better serve all stakeholders.
Guests: Cris Topfner-Rigby, Head of Retail IT at Origin Energy, and Board member, Australian Red Cross and North East Region Water Corporation, Joel Holsinger, Partner and Co-Head of Alternative Credit at Ares Management, and Michelle Armstrong, Head of Philanthropy and Executive Director of the Ares Charitable Foundation.
Hosts: Dottie Schindlinger, Executive Director of the Diligent Institute, and Meghan Day, Senior Director of Board Member Experience for Diligent Corporation
In this episode:
1. One Director's Singular Journey to the Boardroom: Topfner-Rigby tells her story about how she ascended to the boardroom and why she wanted to be on the board of Australian Red Cross
2. The Biggest Challenges in the Nonprofit World: Topfner-Rigby discusses some of the biggest challenges facing the nonprofit world and what organizations can do to meet those challenges.
3. A Unique Approach to Charitable Giving: Holsinger and Armstrong take us inside Ares Management, the Ares Charitable Foundation, and their employee-led approach to philanthropy.
Summary:
In this episode of the Corporate Director Podcast, hear board member and digital expert Cris Topfner-Rigby detail her unique journey to the boardroom, and Joel Holsinger, Partner and Co-Head of Alternative Credit at Ares Management, and Michelle Armstrong, Head of Philanthropy and Executive Director of the Ares Charitable Foundation, discuss their organization's employee-centered approach to charitable giving.
One Director's Singular Journey to the Boardroom
Cris Topfner-Rigby speaks a bit about her personal background: "I was born and raised in Romania, where I studied math. I first worked in research organizations there and supported free elections in the 1990s surrounding the fall of the Berlin wall. Then, I worked for bigger operations focused on retail, and was on committees overseeing regulation of financial and payment markets. In 2018, I wanted change, and wanted to focus on industries that provided help to the community."
This led Topfner-Rigby to mission-driven organizations: "It's something very close to my heart. I've always wanted to support and help others, that had been cultivated in my from an early age. Both of my parents were teachers, so helping and supporting others has been central to our lives. So, when I helped established the women in payments group, it soon expanded across the world. In that process, reflecting on the governance experience I'd gained through committees within my organization, it's clear that I had found something about my job that I really liked and had the skills for. I could drive systemic change through governance."
She then explained why she felt drawn to the Australian Red Cross in particular: "I left Romania in 1990 and was an asylum seeker in Germany before migrating to Australia. I was flying completely blind, I had no money, and I knew nothing about the place I was headed. If I had not received help from the Red Cross, I wouldn't be where I am today. Changing from communist or socialist system to a capitalist one was hard, and I needed support to make that transition successfully. I've always felt a gratitude and a debt to Red Cross. So, in 2018, when I saw they were recruiting for a tech-driven and technologically innovative board member, I knew it was meant to be."
Being on the board at the Red Cross was a perfect opportunity to use my skills to give back to an organization that helped me and others who went through the experiences I had gone through. '-Cris Topfner Rigby
The Biggest Challenges in the Nonprofit World
Topfner-Rigby details the many changes the nonprofit world is experiencing: "The charity sector is experiencing a period of unrelenting change: the digitization of the economy and world, growing demands for measuring social impact, the pressure to communicate more transparently. The regulatory environment is increasingly complex, and physical disasters are imminent. More people require support, and this is also being driven my emerging sociopolitical issues. How do you deal with all of that?
She advises that nonprofit leaders restructure the way they think: "We need to ensure that we have the ability to assist and adapt quickly. It's crucial for the nonprofit sector to change the mindset from 'not for profit' to organization for purpose. It resets the collective mind, and how you evaluate your work. In the end, that drives more efficiencies and the ability to invest. We need to establish robust and comprehensive decision-making frameworks to be ready to make hard decisions."
Then, she focuses on technological innovation and cybersecurity in particular: "Over last year, given the bushfires and other emerging trends, we really needed to reshape our strategy and rethink our approach. Cybercrime is a threat that impacts financials and reputation, but most importantly, it's a threat to the people that we're trying to serve: The most vulnerable, many of whom are victims of sensitive political and social environments."
Thinking about digital transformation, Topfner-Rigby details the mindset shift: "When we looked at the fact that being a nonprofit meant we have to create more opportunities to reinvest, the board as a collective has realized that we can't talk about living in a world that's being transformed by technology without having a keen eye on how those things became a driver. We decided that in order to better our understanding of these trends, we should set up a committee to address risk and opportunities in that space."
A Unique Approach to Charitable Giving
In the second half of this episode, we spoke with Joel Holsinger and Michelle Armstrong about Ares Management and the Ares Charitable fund. Armstrong gives some background: "The foundation has three funding priorities: entrepreneurship and personal finance, upskilling, and equality of economic opportunity. The firm is committing a portion of its profit to support transformative giving to effect positive societal change. Much of our grant-making is employee-led, so we have collective buy-in and consensus across the firm."
She zeroes in on this employee-led approach: "We have specific criteria: our partners need the organizational capacity and commitment. We seek out like-minded nonprofits that align with our funding priorities. A lot of our brand making is employee directed. When it comes to what we fund, we look to our employees to identify, vet, recommend, monitor and track outcomes. Our voice is heard, listened to, respected, and we are those people with boots on the ground to identify needs and help Ares make the right decision about where to make their investments."
"Our employees help us be the change we want to be." -Michelle Armstrong
Holsinger gives more detail on Pathfinder, one of the largest tactical opportunity credit funds: "We set up funds with charitable buy-in. We were inspired the original foundation and the ideas trying to see how we could give back. The Pathfinder fund closed March this year for 3.7 billion dollars. At least 10% the promote (what we get paid for that profit) goes to global health and ed charities, so that's about 40-50 million dollars from just this fund."
Also in this episode…
Holsinger and Armstrong discuss the importance of building a culture and ethos of charitable giving at any organization. Armstrong lays it out: "This has got to be a two-way street, and the culture needs to come from the top-down as well as the bottom-up. At the top, executive leadership is creating a model and an avenue for how to give back. This is leadership by doing, to legitimize philanthropy at work and in your personal life. From the bottom-up, leaders should also be paying close attention to what your employees care about. Give credence to that."
Holsinger adds, "Culture is contagious. You can have an impact in so many different ways. Find what you're good at and start to think about how you can apply that passion to making a positive contribution."
Resources from this episode:
· Australian Institute of Company Directors
· PATH applauds WHO recommendation for broader use of first malaria vaccine | PATH
· The Wise Men: Six Friends and the World They Made by Walter Isaacson and Evan Thomas
· The Codebreakers: The Comprehensive History of Secret Communication from Ancient Times to the Internet by David Kahn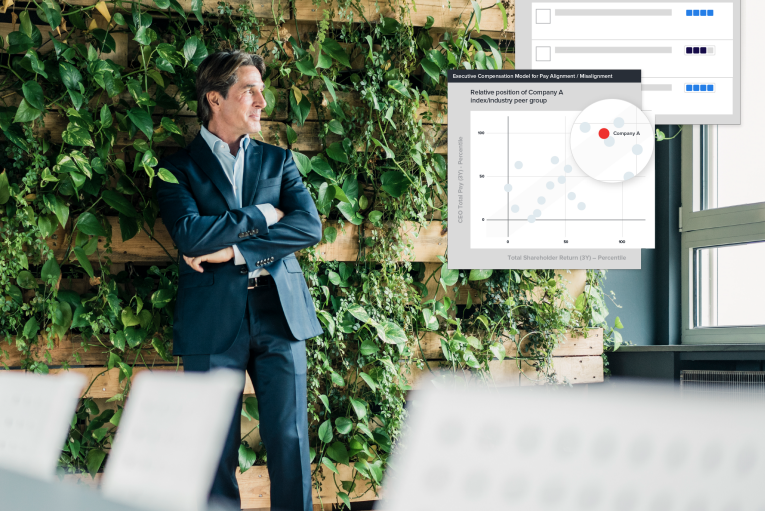 Media Highlights
Environmental, social and governance (ESG) issues have become more complex and multifaceted than ever before. At the same time, ESG continues to ascend on board and leadership agendas.
In this buyer's guide, we explore what a market-leading ESG solution should look like and highlight the key areas organisations should be prioritising as they embark on their search.