Boards often have so-called reasons to why they don't adopt a high-quality board portal. These reasons are easily shown to be false; it is only necessary to understand how a high-quality board portal like Diligent Boards work, and then try it out to see that adoption makes the most sense.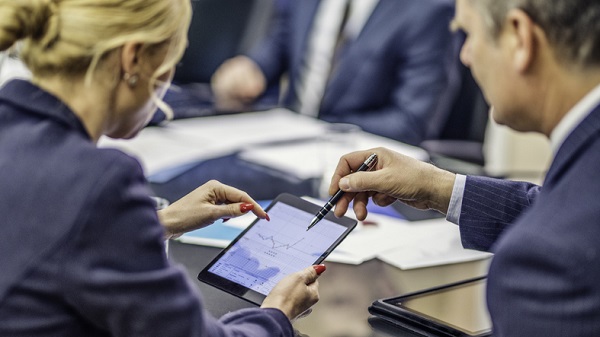 UK Board Members Lag in the Adoption of New Technology
UK boards, along with the companies they run, lag in the adoption of new technology, according to a recent study by the Confederation of British Industry (CBI).
"The failure of companies to acquire readily available technologies and management practices is exacerbating the UK's historic productivity problems, the 'From Ostrich to Magpie' report says. In fact, the UK economy could receive a £100 billion (US$126.7 billion) boost if more firms embraced advanced technologies, and upgraded cyber security," the report warns.
"If the UK had more firms behaving like Magpies, following what successful firms already do, and fewer behaving like Ostriches, not actively looking out for ways to improve, business and government could move the needle on the UK's sluggish productivity growth. Getting more firms adopting would also help to close the productivity gap between the 'best' and the 'rest' of UK businesses. Closing this gap could reduce the difference between the highest and lowest earners in the UK," the report comments.
Why Board Members Don't Switch to Board Portals
UK boards need to embrace advanced technology, and a high-quality board portal offers them a cutting-edge technological solution to boost performance. Yet many board members are hesitant to make the switch. Here are the so-called 'reasons,' and why they should overcome these shibboleths.
1. Board Members Think They Don't Understand Technology
Many board members simply don't have much experience of technology – they have always been high-level decision-makers who go from one face-to-face meeting to another. We know of one top-level corporate lawyer in London, a non-executive member of several boards, who uses nothing but the telephone for work (his secretary dials it for him).
Directors like these are simply going to ignore requests to adopt a board portal, claiming that 'they don't need it.'
Nothing could be further from the truth, of course. Instead of receiving paper reports by email or in the post – both very dangerous in security terms – these directors could speed up their discussions and decision-making with real-time access to board books and documents on the board portal. They could also communicate securely and rapidly via the board portal with a much higher level of quality than the telephone offers. And, if the laptop or mobile phone were lost, the board portal could wipe them and protect sensitive information.
The trick to drive adoption, according to experts at Idealware, is to roll out the adoption in phases. "First, identify a board committee, or create an ad hoc committee with a mix of early adopters and not-so-early adopters. Their role is to be the test group, to be curious and identify possible adoption challenges. It's important to include board members with a variety of tech skills so it's not just the digitally savvy members being the testers."
2. Board Members Say They 'Don't Have Time' To Learn Board Management Software
It's easy to imagine a busy board member simply refusing to take the time to learn a new technology, even one with a user-friendly interface and secure board management software.
Indeed, this is often the 'reason' given for avoiding the very short learning session that would bring almost any director up to speed.
It's easy to overcome this obstacle by making a good case for how much efficiency the board portal offers. For example, board members today know that they need lots more information in order to make decisions, and that the amount of briefing time is steadily increasing. Board members should understand that having all the materials they need, for every aspect of their work, right at hand is a performance booster that will save them lots of time.
3. Board Members Think Board Portals Are Expensive
Certainly, a high-quality board portal involves a significant investment – although quite possibly less than a board might expect.
However, board members need to understand that the ROI on a high-quality board portal is considerable. Board portals have been proven to enable significant savings on direct costs associated with meeting packs, such as printing, couriers, logistics and even the shredding of old board packs. In some cases, an organisation could save up to £25,000 annually, and that's just the start. Many board portal adopters also save significantly on resource costs as a result of the increased efficiency and productivity of the administration team. With more streamlined processes, administrators can focus on strategic tasks and help drive the organisation forward.
Perhaps the most important financial aspect is that a high-quality board portal provides the highest grade of security. Considering that a breach of sensitive information generally costs a company about US$3 million (£2.7 million) (according to the Ponemon Institute study), the sums spent on the best security available for communications and data storage via a high-quality board portal are well spent.
4. Board Members Fear New Approaches To Board Collaboration Software
Certainly, a board portal brings with it a new approach to collaboration. Decisions, and even votes, may be taken outside of meetings. Board members can hold discussions with management or even external experts at any time, wherever they may be.
For some directors, this means a change in the ways or working that they fear will be unwelcome.
The surest way of overcoming these fears is to have the board members test a high-quality board portal. When they see how easy it is to use, how many ways of communicating it offers, all in complete security, they will likely change their minds without further need of mustering arguments.
Diligent Governance Cloud Board Management Software is the Directors Choice
Diligent Governance Cloud is the most highly evolved board portal available. The Governance Cloud, the only integrated enterprise governance management solution that enables organisations to achieve best-in-class governance, is an ecosystem of software tools that digitises the various activities and tasks for the board of directors. As organisations grow more complex and regulations more stringent, the scope of governance responsibilities evolves. The Governance Cloud allows boards of directors to meet the demands in the boardroom and beyond with the ability to select the products they need that help them perform their best and work within their allotted budgets.
Governance leaders, executives and board directors rely on the industry-leading Diligent platform for the most secure and intuitive solution to board material management and collaboration. Diligent Boards™ electronically stores a board's agendas, documents, annotations and discussions within a secure board portal.
Company secretaries and board chairs can use the portal to put together board books in minutes. The board portal also has designated virtual rooms for committee work. Administrators of the portal can designate permissions for users to access various areas of the portal to avoid unnecessary problems with confidentiality. The "Manage Meetings" feature consolidates board directors' contacts, calendars and the logistics of meetings. The program is a secure and intuitive solution for managing board materials and collaboration.
Governance leaders, executives and board directors rely on the industry-leading Diligent platform for the most secure and intuitive solution to board material management and collaboration. Diligent Boards™ electronically stores a board's agendas, documents, annotations and discussions within a secure board portal.
Board directors are obligated to perform a host of varied duties and responsibilities. Diligent developed a suite of governance tools to help them fulfil their responsibilities accurately and efficiently. The Governance Cloud ecosystem of products includes:
 WANT TO LEARN MORE?
Learn how your board can improve their governance and rely on Diligent's dedication to customer performance. Request a demo today
Board Portal Buyer's Guide
With the right Board Portal software, a board can improve corporate governance and efficiency while collaborating in a secure environment. With lots of board portal vendors to choose from, the whitepaper contains the most important questions to ask during your search, divided into five essential categories.