The role of the company secretary at UK companies has become that of governance expert, a reliable adviser to the board, as well as one who keeps the board running efficiently and securely. One common objective is to provide unprecedented levels of support to the board of directors and committee members. Having a set of reliable and efficient boardroom management tools can assist company secretaries to deliver the highest quality service.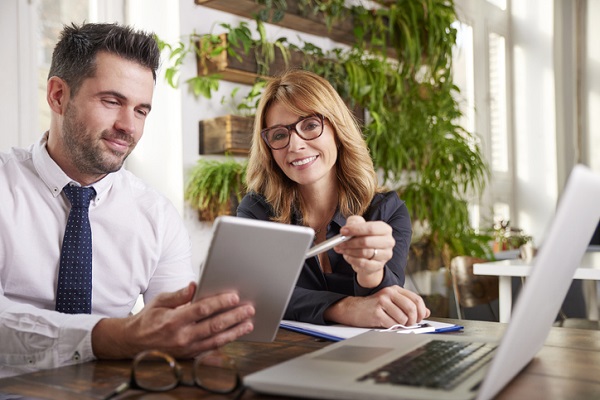 Company Secretaries Need Secure Board Management Software
The company secretary role at UK companies has become that of governance expert, a reliable adviser to the board, as well as one who keeps it going efficiently and securely. As Andrew Kakabadse, professor of Governance and Leadership at the Reading, UK-based Henley Business School, explains:
"The role of the company secretary is more than just administrative. At its best, it delivers strategic leadership, adding significant value as a vital bridge between the executive management and the board, and delivering strategic objectives."
The company secretary make yes very close!s the board efficient, and to do this, he/she must be able to perform rapidly and effectively. Here are some of the tools that enable the company secretary to do the job well.
1. Secure messaging tools
Sharing information and ideas has to be done via a tool that both enables rapid communication and that makes it secure. Too many boards still rely on email or social media to share sensitive information: This is dangerous, as the cost of a leak is nearly US$3 million, on average.
A secure messaging tool ensures that what needs to remain private, stays private. This secure board communication tool should be adapted to working in any industry or sector context. It should help bankers talk to each other, and also allow non-executive directors to text the CEO or the chairman from any place, at any time, with the assurance that the communications are safe.
It should also be easy to use, with an interface like that of a smartphone or a popular messaging app like the ones those directors already use.
By moving confidential board communications out of personal and corporate email systems, your board can ensure that there is an easy way to communicate with the right people at the right time.
2. Board Meeting Minutes Software
Taking the board meeting minutes is a critical part of the company secretary's job. Providing accurate minutes is a legally mandated responsibility, as it is the record of the meetings that will be consulted in court should the situation arise. So, it is unfortunate to undertake the boardroom minutes manually, in a process that is usually insecure. Board meeting minutes software should be a seamlessly integrated into board management software.
Meeting dates, lists of attendees and meeting topics may be added to the minutes document automatically. Action items can be added with just a few clicks, and assigned and monitored during or after the meeting. When the minutes are completed, they can be pulled right into your next meeting book for discussion and approval by your board of directors.
3. Board Management Software
Board management software should be the driver behind the organisation's governance.
It should enable boards to securely manage their most sensitive board materials, collaborate anywhere they go, and participate in voting and resolutions quickly and easily. With a library of the requisite documents and materials stored in the collaboration software, running the board's activities becomes a straightforward matter of a few clicks. Company secretaries can easily manage agendas, annotations, documents, discussions of board meetings, create minutes quickly and securely. Directors can access real-time updates to board materials anywhere on the go from their phone, tablets, computers or even offline — enabling them to ask better questions, gain deeper insight and add value to their meetings.
The board management software should be easy to use, available on any device board members use, and directors should be able to complete questionnaires, ask questions, place votes, view board meeting minutes and more at any time of the day, anywhere in the world — with or without Wi-Fi.
It should be supported by the highest quality of support so that when a director has a problem, he/she can resolve it without excessive delay or difficulty.
Every aspect of board collaboration should be enabled and made easy. Directors should be able to annotate documents, manage notes or comments, and make real-time changes in all materials — these changes should be disseminated automatically to all users.
A voting application should make it possible for the board to accelerate decision-making by voting on a resolution at any time, wherever board members may be. The application should make the voting process detailed and effective, and should also provide tracking of results.
Online discussions should be facilitated by the provision of virtual meeting rooms, so that directors have a dedicated secure space in which to talk, debate and take decisions.
4. Board Assessment Tools
As the governance expert, the company secretary must work with the chairman to manage board evaluations — these are obligatory annually, according to the UK Corporate Governance Code, for most organisations.
The composition of the board should be examined first, and then its overall performance, along with its culture and then finally the individual board members. Does your board culture and composition need an adjustment? Are policies and procedures following the necessary governance best practices? Board assessment tools help your organisation answer these questions by providing the right data.
It's a convenient alternative to cumbersome spreadsheets and off-the-shelf surveys, and it enables the board to do the work itself, making it more cost-effective than working with external consultants.
One of the most difficult aspects of a board evaluation is enabling directors to evaluate each other. Board assessment tools facilitates this process, and in this way, avoids the unnecessary arguments and infighting that often result from it.
5. Conflict of Interest Forms
Evaluating a potential conflict of interest can be a minefield for any board, and its company secretary. Digital conflict-of-interest forms move director and officer reporting online, eliminating the time-consuming and resource-intensive process of assembling binders, mailing information and waiting for the return of signed packets.
Conflict-of-interest forms allow the company secretary to organise all of the compliance data into one convenient, secure and online location that can be managed in real time. Thanks to its easily customisable features, the module enables directors to reply to questions without delay. This also makes the processing of results rapid, and reporting available online in real time, but accessible only to those with the right to share it. Company Secretaries can save time, reduce errors and deliver a streamlined process.
Diligent's Governance Cloud Leads Boards to Good Governance
Diligent Governance Cloud is the most highly evolved board portal available. The Governance Cloud, the only integrated enterprise governance management solution that enables organisations to achieve best-in-class governance, is an ecosystem of software tools that digitises the various activities and tasks for the board of directors. As organisations grow more complex and regulations more stringent, the scope of governance responsibilities evolves. The Governance Cloud allows boards of directors to meet the demands in the boardroom and beyond with the ability to select the products they need that help them perform their best and work within their allotted budgets.
Leading Diligent platform for the most secure and intuitive solution board management software. Diligent Boards™ electronically stores a board's agendas, documents, annotations and discussions within a secure board portal.
Company Secretaries and board chairs can use the portal to put together board books in minutes. The portal also has designated virtual rooms for committee work. Administrators of the portal can designate permissions for users to access various areas of the portal to avoid unnecessary problems with confidentiality. The "Manage Meetings" feature consolidates board directors' contacts, calendars and the logistics of meetings. The program is a secure and intuitive solution for managing board materials and collaboration.
 WANT TO LEARN MORE?
Learn how your board can improve their governance and rely on Diligent's dedication to customer performance. Request a demo today
Board Portal Buyer's Guide
With the right Board Portal software, a board can improve corporate governance and efficiency while collaborating in a secure environment. With lots of board portal vendors to choose from, the whitepaper contains the most important questions to ask during your search, divided into five essential categories.