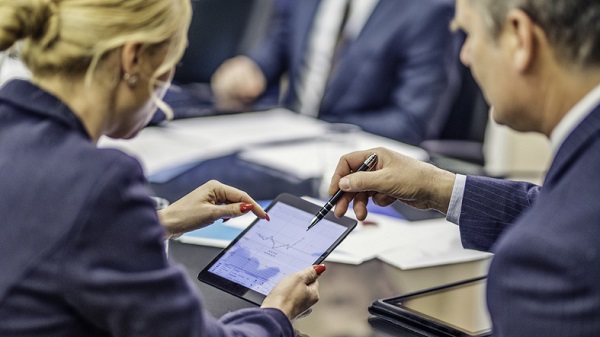 Effective entity management has become a fraught issue in board-level governance in the United Kingdom.
At the most essential level, UK companies are spending more and more time on the effective management of international entities, according to a survey by Deloitte, with 68 per cent of the respondents indicating that the parent company boards spend significant time overseeing the business and risks of the subsidiaries.
This is partly because of increased regulatory pressure in the UK. "In recent years, the UK government has been taking this seriously, with regulations such as the Senior Managers' Regime in the financial services industry and the Wates Corporate Governance Principles for Large Private Companies (which includes in its application to large subsidiaries)," writes a Deloitte commentator.
Entity management poses serious challenges, and, more importantly, risks. When group structures become complex, financial and compliance risks are more difficult to manage. Because central oversight is often limited, and internal controls are inefficient, there is insufficient visibility at the parent level and control of costs is inadequate. Most of all, the flow of information from the subsidiary to the parent company can be scarce and even unreliable.
Effective Entity Management – 5 Strategies for Success 
Here are 5 strategies that will aid effective management entity management.
1. Improved Data Flow From Subsidiaries to Parent Companies
It isn't necessarily possible, from an organisational point of view, to simplify subsidiary management. The structure of subsidiaries is often determined by foreign laws, and regulations about disclosure vary from one jurisdiction to another.
Entity management will involve extracting the necessary data from foreign legal, human resources, accounting, information technology and finance departments, among others.
High-quality entity management technology can structure and implement a reliable and secure transfer of data from subsidiaries to the parent company. The selection of the requisite information, placing it into the most usable format and providing sufficient detail can all be managed by such technology.
By itself, this improved information flow will make a major difference in the time spent on subsidiary management.
2. Planning For Compliance
One of the key challenges of entity management is planning for compliance – knowing what regulations and disclosure requirements require input at what times. Clearly, an organisation with, say, 150 subsidiaries must engage in a great deal of planning of this kind, particularly at a time when, across the world, the regulatory climate grows ever more severe.
What this involves is a full-scale calendar of requirements and the means to provide what is required on time – high-quality entity management software can fulfil this need much more efficiently than any other solution.
This frees up the board to become cognizant of and act on subsidiary issues that demand more attention than simple form filling or data provision.
What's more, the centralised system pulls together international data in a way that makes it easy to access when the board needs it for decision making.
3. Improved International Governance
It is not only important for boards to monitor subsidiaries, but they are often called upon to intervene in the governance and management of these entities.
There has been an increasing trend, across the past decade, to allow subsidiaries to have a greater level of independence. As the Deloitte survey notes, a large number of subsidiaries now have their own boards of directors. The theory is that these subsidiaries will now have better ability to respond to local conditions.
Yet there must be a dialogue between entities and the parent company – obviously, many major decisions must be made on the basis of the company's international strategy, by the board of the parent company. The parent company board must, in this case, not only obtain the best information possible from the entity, but also must have a means to exchange ideas with its board and management.
Here again, high-quality entity management software can make a great difference in the quality of that dialogue. It not only allows the parent to select the information it needs – and to obtain it in real time – but also provides the means of secure communication that ensures a rapid exchange of ideas.
4. Get the Right Technology
We've seen that high-quality subsidiary management technology can address a number of the issues that challenge boards in terms of entity management. But, to obtain the results we describe, getting the right technology means the difference between success and failure.
This kind of technology will allow you to own a central repository where all of your documents are easily accessible, thoughtfully organised and secured for the long term. The sensitive information is secured from data breaches with the highest grade of security, and improved communication channels ensure that boardroom communications are easy to make, but nearly impossible to hack. Storing documents in an encrypted library that is available to those with access rights in real time also speeds up decision making. It is not enough to secure the proprietary information that allows corporations to remain in compliance with regulations; there must be continuing diligence on the part of those responsible.
5. Make the technology fit your needs
It's easy to believe that technology will slot right in and solve all the problems presented by entity management, but in reality, acquiring the software is only the first step. You will need a dedicated team of service people to walk you through the transition, and to be available on a continuing basis for troubleshooting, upgrades and assistance with new product packages as you see fit.
For example, do you have adequate hosting technology? Does your corporation have the infrastructure and the information technology services to host the platform onsite? A high-quality entity management platform should address issues like these for you right from the start.
Diligent Governance Cloud Provides Entity Management to Assure Compliance
As part of the Governance Cloud ecosystem, Diligent provides tools that help boards manage subsidiaries. Diligent Entities helps organisations centralise its corporate data as a "single source of truth" to simplify legal and financial processes in order to remain compliant with global and local legislation
With Diligent Entities, users can entity information, documents and organisational charts in a highly secure format to create a single source of truth and much more.
As organisations grow more complex and regulations more stringent, the scope of governance responsibilities evolves. The Governance Cloud allows boards of directors to meet the demands in the boardroom and beyond with the ability to select the products they need that help them perform at their best and work within their allotted budgets.
Board Portal Buyer's Guide
With the right Board Portal software, a board can improve corporate governance and efficiency while collaborating in a secure environment. With lots of board portal vendors to choose from, the whitepaper contains the most important questions to ask during your search, divided into five essential categories.