Board minutes are a historical record of an organisation, what it is about and what it has done. The importance of board minutes in UK law cannot be overemphasised. Should any dispute arise about the intentions, plans or actions made by a corporation or non-profit organisation, the minutes are the only sure and accurate guide, and certainly the only one admitted in a court of law.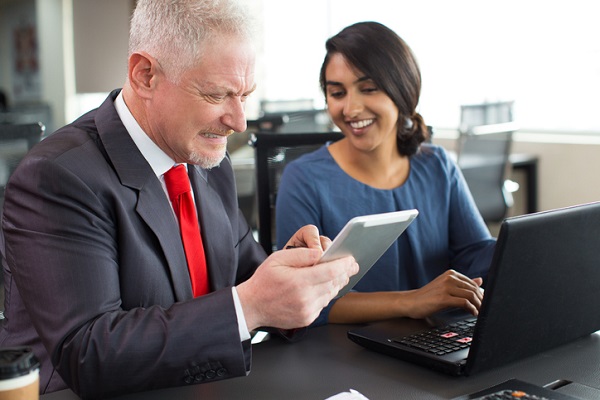 "Many people misunderstand or ignore the importance of minutes of meetings, formal or informal. At the time the agreements and actions are taken, you mistakenly think that you are unlikely to need the minutes of the meeting as you both know what was agreed, but events and agreements can be misconstrued and that is why it is always better to have written records," one UK lawyer writes.
Taking board minutes is more than that, however: It is the historical record of an organisation, what it is about and what it has done, as Dame Alison Carnwath, former chairman of the commercial property firm Land Securities, comments.
"Taking minutes of meetings is administrative good practice. It creates a record of what has been agreed, why and by whom; and of what is to be done, by when and by whom. But it is more than that. As the definitive record of its highest decision-making body, minutes are a key part of the collective history of an organisation. For all these reasons, it is crucial that the quality of those minutes is of the highest standard."
"However, there is no one-size-fits-all solution. Board meeting minutes are as individual as the board to which they relate, but decisions as to format, style and content should be taken from a position of knowledge of the law and of regulatory and market practice."
One must satisfy all these requirements, yet taking the board minutes does not have to be challenging or stressful – if one plans in advance for it and takes the necessary steps. Here are eight tips to avoid board minute-taking stress:
1. Understand what the board minutes should look like and include.
Board minutes may be entirely different from one organisation to another. As the UK Institute for Chartered Secretaries and Administrators (ICSA) points out, there is no one-size-fits-all solution. Meeting minutes are as individual as the board to which they relate, though decisions about the board meeting agenda template, board agenda format, style and content often need to be informed by knowledge of the law, and of regulatory and market practice.
The person charged with taking the board minutes must thus have a firm grasp on what the board's priorities are, what the issues it faces are, and what points of contention may arise in the course of a meeting. The best way to prepare for this is, of course, to talk to the chairman ahead of the meeting, and to read the minutes of the board meetings going back a year or two. That will provide a good sense of what is needed.
2. Board minutes and style points.
Styles also differ among organisations. On the one hand, some organisations make it obligatory for board meeting minutes to include actual debates, including who took which side of the discussion; others simply record decisions and discussions. Other organisations do not permit the inclusion of directors' names along with their input. Whatever your organisation's style, you can learn it by reading the past board meeting minutes.
3. Make a board minutes template in advance of the board meetings.
You can get ahead of some of the more administrative aspects of board minute-taking by preparing a template in advance that includes the essential features, such as the company name; the time, date and location of the meeting; and the names of those expected to be present (which you can check off as the meeting convenes) and the details of those who cannot attend, including whether apologies have been received. If your organisation uses board management software, you can set up these templates for each meeting, drawing in dates, attendee information and agenda items automatically.
4. Work closely with the chairman.
The chairman should be your guide ahead of board meetings and after they are finished. Ahead of meetings, ask the chairman to discuss the main points expected to arise in discussion – there may be more than those found on the board agenda.
After the meeting, review the key aspects of the discussions with the chairman, to ensure that you don't miss anything and that you highlight the most important points.
5. Don't be afraid to ask for clarification from board directors.
Never hesitate to ask directors to clarify issues discussed for you after the board meeting. It is not always clear what the priority is for one board member after a complex and long discussion. Let the board member summarise it for you, then ask other participants in the discussion to do the same. The board minutes you take will encompass clearly what the individual members wished to express, and this will avoid having board members complain when you send out the minutes for review.
6. Don't be a tape recorder; be concise.
Board meeting minutes are not an exact transcript of everything that happened at a board meeting; incidentally, this is why a computer will never be able to take the minutes. Taking the meeting minutes is all about intelligent selection – summarising the key aspects of what happened so that readers can zero in on the most important issues.
When decisions are made, document how decisions have been reached by listing the key arguments, so that an outside reviewer will be able to understand the nature of the debate. Make sure to assign actions: Incorporating a phrase at the end of each item, such as "the board agreed/noted/resolved," followed by the outcome, is a useful tool to lend structure to the board meeting minutes.
7. Don't be afraid to reference material, but don't overdo it.
Obviously, board members will reference material of various types in discussions. If you are working with a high-quality board portal, all of that material should be easily available to all directors there. The meeting minutes may make reference to these materials as well, but only if it is necessary to understand an argument or a statement. There is no need to repeat every reference made to documents, board books or whatever just because it was mentioned.  
8. Allocate time after the meeting to draft the minutes.
Even if you are a superb taker of notes, you will need time after the board meeting to prepare and write the minutes properly. There is no rush; take the time to do it right, so that a proper historical record is provided in your board meeting minutes. As we've suggested, talk to the chairman and other directors before writing up the board meeting minutes. You will ultimately save time in redoing them after directors who review them complain they are not accurate. If you have a secure board portal at your disposal, you should be able to reduce the amount of time required by inputting board meeting minutes directly during the meeting, but you'll still need to check them for sense and tighten them up before you circulate them to the board for approval. Diligent Minutes, a tool that is integrated with Diligent Boards™ and enables you to take board meeting minutes more efficiently. You will also be able to easily assign action items, all within a secure ecosystem
Board Minutes Software  – The Choice Is Diligent's Governance Cloud
Diligent's Governance Cloud's Minutes taking software offers the most powerful and robust application for taking minutes at board meetings.
Diligent Minutes is a core component of Governance Cloud, Diligent's enterprise management ecosystem of software that allows for end-to-end governance management. Board meeting minute-taking is required in board meetings, but the process is usually manual, insecure or both. Minutes is a minute-taking and action item management solution built seamlessly into Diligent's board management software.
Diligent Minutes provides an integrated solution that uses the meeting information already in Diligent Boards to make minute-taking easier than ever. Meeting dates, lists of attendees and agenda items are pulled into the minutes document automatically. Action items can be added with just a few clicks, and assigned and tracked during or after the meeting. When minutes are completed, they can be pulled right into your next Diligent Boards meeting book for discussion and approval by your board of directors.
The Governance Cloud, the only integrated enterprise governance management solution that enables organisations to achieve best-in-class governance, is an ecosystem of software tools that digitises the various activities and tasks for the board of directors. As organisations grow more complex and regulations more stringent, the scope of governance responsibilities evolves. The Governance Cloud allows boards of directors to meet the demands in the boardroom and beyond with the ability to select the products they need that help them perform their best and work within their allotted budgets.
Governance leaders, executives and board directors rely on the industry-leading Diligent platform for the most secure and intuitive solution to board material management and board pack software. Diligent Boards™ is board books software that electronically stores a board's agenda, documents, annotations and discussions within a secure board room technology.
Company secretaries and board chairs can use the portal to put together board books in minutes. The portal also has designated virtual rooms for committee work. Administrators of the portal can designate permissions for users to access various areas of the portal to avoid unnecessary problems with confidentiality. The "Manage Meetings" feature consolidates board directors' contacts, calendars and the logistics of meetings. The meeting management software is a secure and intuitive solution for managing board materials and facilitating director collaboration.
Board Portal Buyer's Guide
With the right Board Portal software, a board can improve corporate governance and efficiency while collaborating in a secure environment. With lots of board portal vendors to choose from, the whitepaper contains the most important questions to ask during your search, divided into five essential categories.