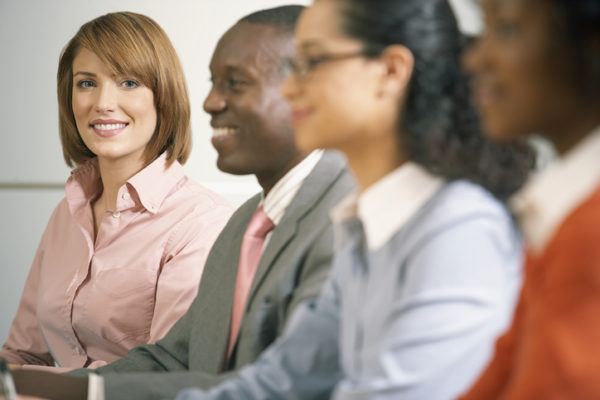 Characteristics of An Effective Board
One of the formative thinkers in modern corporate governance, former Oxford professor Bob Tricker, used to sum up the characteristics of the effective board in a nutshell: An effective board looks internally, for accountability, and externally, for strategy – the effective board looks to the past within the organisation, and to its future on the market.
That does indeed sum up the challenges facing an effective board. If board members spend too much time on the past, considering how management has been performing, whether executives are providing value for their pay, then the board of directors won't have time to develop the strategy to keep the company profitable and growing. Both imperatives must be attended to, as Tricker points out in his book, Corporate Governance: Principles, Policies, and Practices.

The differing emphasis of these two areas of organisational performance and conformance/compliance responsibilities can result in conflicting pressures on boards and their members. To be effective, boards of directors must balance these roles and give appropriate attention to both.
In fact, many boards of directors with the wrong characteristics get stuck in the accountability part, the part for which specific legal responsibilities are clear, and limit their work in forward-looking strategy – this is a classic mistake, of course.
UK Boards Must Also Consider the Shareholder
Another key characteristic of the effective board of directors is to be able to keep in mind the expectations of shareholders and meet them.
The board's key purpose "is to ensure the company's prosperity by collectively directing the company's affairs, while meeting the appropriate interests of its shareholders and relevant stakeholders," writes the UK Institute of Directors in a note.
So the board must consider all the stakeholders to which it is responsible at a given time. Management is one stakeholder; workers are another; suppliers constitute yet another one; customers are also stakeholders, and so is the community in which the business lives and works as a whole.
"It is for the board to judge, on a case-by-case basis, which stakeholders it treats as 'relevant' and which of their interests it is appropriate to meet, taking into account the law, relevant regulations and commercial considerations. In pursuing this key purpose, a board of directors faces a uniquely demanding set of responsibilities and challenges. It also faces a range of objectives that can sometimes seem contradictory," the Institute comments.
The Board of Directors' Purpose
Keeping its stakeholders in mind, the board must work to achieve the purpose defined by the company's charter, or mission statement.
"The broad tasks that are pertinent to every board and also the indicators of good practice that can help them reflect on how they are fulfilling those tasks. Hence, it is argued, boards can be helped greatly by focussing on four key areas:
Establishing vision, mission and values;
Setting strategy and structure;
Choosing managers (hiring the CEO and others), and delegating to management; and
Exercising accountability to shareholders and being responsible to relevant stakeholders.
To confront these challenges, UK boards of directors must be teams with the right skillsets for success.
Board Composition – Getting the Right Mix of Skills
Most boards start out with directors who are close to the company. They often have the same kinds of skillsets, from working in the organisation or ones like it – such as engineers in an engineering firm.
The problem is that, today, boards face a number of challenges that are very different from the skillset that the first board members have. Engineering firms must have cybersecurity – it is the responsibility of the board. Engineering firms also need board members skilled in marketing, business development and many other areas.
This is why effective boards need to have a broad mix of skills, knowledge and experience.
"The UK Corporate Governance Code therefore insists on the importance of diversity on all boards of directors; hence Board composition is critical for good governance and great performance," explains Dowshan Humzah, Director & Chair of UK Advisory Board, Board Apprentice Global. 
"The heart of any board lies in its composition. A Board with a balance of differing backgrounds, skills and experience will have deeper and richer discussions and bring appropriate expertise to as many of the challenges that it faces. Being able to see with different eyes also makes it easier for a board to see all opportunities and risks facing the organisation and reduces the risks associated with group-think," he adds.
Structuring the Work of the Board – Committees
The board is also tasked with a vast amount of responsibility, and it's difficult to get through all of it at a single meeting of the entire board. This is why most boards create committees to manage work in the most pressing areas: nominations (who will replace management and board members); remuneration (how much should board members and executives be paid); and audit (financial and risk reporting).
The Board's Role in Strategic Planning
One of the board's most important functions is the board strategic planning process. Management runs the company and suggests strategy, but the board must develop and approve it.
"A pivotal and core responsibility of the board of directors is to provide leadership in the development and execution of a strategic plan…. This responsibility involves oversight of strategy including approving and capitalising the plan, followed by monitoring its progress and results and adjusting as appropriate. Historically, boards focused on strategy once annually, often at a one-to-two day off-site retreat. This is evolving into a discussion on strategy at each board meeting to ensure that appropriate progress is being made and that new competition or technology is being assessed in a fast-moving world," explains Financier Worldwide in a recent article.
Diligent's Boardroom Software –  A Secure and Reliable Platform
An effective board of directors requires constant communication and collaboration. As many corporations are now finding out, personal and business email accounts lack the necessary security to protect confidential board discussions. Diligent Messenger makes it possible for board directors to conduct all their board communications within the safety net of the board portal, using whatever device or operating system they prefer.
Diligent Governance Cloud not only provides the highest grade of board security, to ensure that boards can communicate safely, but it also offers Diligent Messaging, a secure messaging tool for board of directors to securely communicate outside the board.
But Diligent Governance Clouds offers much more: Diligent Insights, to provide all the latest thought leadership on every aspect of governance; applications to produce board books in electronic form, and a library of materials relevant for directors' work – both of these are stored safely on the portal so that directors can access them at any time.
Governance leaders, executives and board directors rely on the industry-leading Diligent platform for the most secure and intuitive solution to board packs and board collaboration. Diligent Boards™ electronically stores a board's agendas, documents, annotations and discussions within a secure board portal.
Board directors are obligated to perform a host of varied duties and responsibilities. Diligent developed a suite of governance tools to help them fulfil their responsibilities accurately and efficiently. The Governance Cloud ecosystem of products includes:
 WANT TO LEARN MORE?
Learn how your board can improve their governance and rely on Diligent's dedication to customer performance. Request a demo today
Board Portal Buyer's Guide
With the right Board Portal software, a board can improve corporate governance and efficiency while collaborating in a secure environment. With lots of board portal vendors to choose from, the whitepaper contains the most important questions to ask during your search, divided into five essential categories.