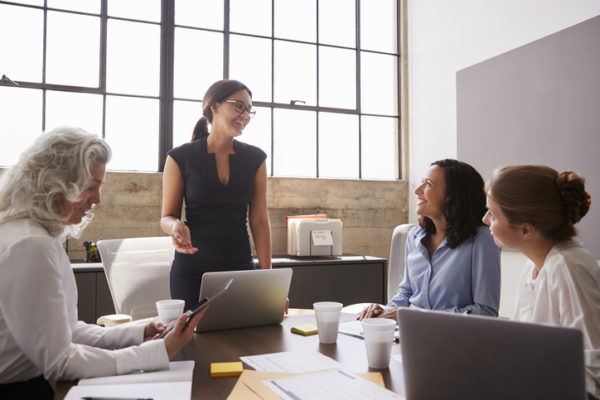 Increased Liability for Boards of Directors Under UK Audit Reforms?
A wave of reform is sweeping the UK audit sector, and it is likely to put increasing responsibilities – and liabilities – on the shoulders of British boards of directors.
There are four proposals for reform on the table: The Review of the Financial Reporting Council (FRC) – the authority responsible for corporate governance and audit in the UK, by the committee chaired by Sir John Kingman; The Update Paper, published by the Competition & Market Authority (CMA) on its review of the audit sector; the Parliamentary Committee on Business, Energy and Industrial Strategy (BEIS) report on "The Future of Audit"; and outgoing London Stock Exchange Chair Sir Donald Brydon's ongoing investigation of audit practices called the Brydon Review.
These changes will, of course, impose radical changes on the work of audit committees. But the changes go beyond audit technicalities, to affect every aspect of financial reporting and directors' role in overseeing it.
UK Boards will be Held Accountable
In a nutshell, the upcoming reforms mean vastly increased accountability for boards of directors and individual directors. As a note by Willis Towers Watson warns:
"This is a formidable prospect for senior board members."
First, the Financial Reporting Council (FRC), the current watchdog for corporate governance and audit in the UK, will be replaced by a tougher, more independent body with a much wider range of powers, as Business Secretary Greg Clark has confirmed.
The new body is to be known as the Auditing, Reporting and Governance Authority (ARGA). According to the note:
The ARGA is expected to extend its jurisdiction to all CEOs, CFOs, chairmen and audit committee chairs.
All directors will be held responsible for certifying the material accuracy of the financial statements, and the effectiveness of internal controls along similar lines to the Sarbanes-Oxley Act in the United States.
The ARGA must develop detailed proposals for an effective enforcement regime that holds relevant directors to account for their duties to prepare and approve true and fair accounts and compliant corporate reports, and to deal openly and honestly with auditors.
The regulator should set out relevant requirements or statements of responsibilities in relation to auditing and corporate reporting so that directors may be held individually accountable according to these criteria.
The ARGA will also monitor UK audits for danger signs, and will take action if there is a considerable chance that a company may go under, or if there are flaws or gaps in financial reporting. This means that directors should expect intervention if such signs are present, and must take pains to see that the company's corporate governance is managed properly.
It's clear that the ARGA will be more interventionist and prescriptive than the FRC has been in the past, the note continues.
"This perhaps marks a shift in emphasis here in the UK (at least in regulatory terms if not legal ones) from the mixed subjective and objective standard of care on which a director's conduct is judged to a more objective standard in which it may simply not be open to directors to raise the defense that they did not have the necessary accounting qualifications to understand the technical issues, whatever they are," the note adds.
Role of Audit Committee Extended; Sharper Regulatory Scrutiny Ahead
What emerges from the various reviews is that the role of the Audit Committee, and therefore the individual responsibilities of board members on that committee, will be greatly extended.
As the CMA report shows, the current system for audit and internal controls depends greatly on the audit committee:
"We have found that there are limits to what we can expect from shareholders in providing oversight of the conduct of the audit committee or, directly, of the audit itself. There is little direct investor engagement in audit issues. It is very rare for investors to reject the appointment of an auditor. Investors argued that this was partly a function of lack of transparency about the detail of the audit – they argued that if there was more information available about key audit issues then they would have an incentive to be more engaged," the report states.
"This means that the system is very reliant on audit committees in driving audit quality."
"We found, however, that audit committees attribute weight to factors like 'cultural fit' and 'chemistry', which calls into question the current tendering approach which rewards auditors for being close to management, rather than providing an independent challenge. We also found that company managers still play a significant role in the tender process and in advising the Audit Committee on audit appointments."
There is also concern that Audit Committees are not monitoring audit quality with sufficient care.
"Audit Committees do not sufficiently challenge management on their judgements or auditors on the depth of work and analysis they have undertaken. In particular, it was noted that in several cases Audit Committees appear to rely on executive feedback on the auditor as the main input into annual reviews of performance, therefore assessing auditors based on the feedback from the very people whose work is being audited," the CMA report says.
Thus, the audit committee will, in the future, be expected to provide a transparent auditor selection process, in which audit quality is the foremost concern. This will be followed by much more diligent regulatory scrutiny of the audit committee's work, as well as by increased shareholder involvement in reviewing audit committee performance.
"The better informed and more involved investors are in the auditor appointment and conduct of the audit, the more confident we, and they, can be that audits are being carried out with the interests of investors in mind. Greater disclosure should have the further benefit of providing greater visibility on the effectiveness of Audit Committees in representing the interests of investors," the report comments.
Diligent Board Portal Software 
Diligent is the only provider of a comprehensive governance management solution. With our leading board portal software, Board of directors can stay in touch with real-time updates across all of their devices. With the ability to manage and access their multiple boards, directors can seamlessly collaborate on board meeting anywhere, anytime.We will continue our process of integrating and digitising governance solutions to add to our current suite of products. Board members across the globe can expect us to meet their needs. We look forward to continuing to invest in research and development to keep pace with the evolving needs of board directors.
With the in-depth knowledge of boards and governance from over 400,000 executive users worldwide, Diligent Governance Cloud offers the best governance support in the industry, helping directors accomplish all of the duties required of them, and enabling them to keep up with rapid changes in regulations.
Diligent designed the Governance Cloud with the processes of board directors, executives, general counsels and company secretaries in mind. No other company offers such a comprehensive array of software tools that are cohesive and connected to fully meet the needs of today's board directors.
The few governance solutions that are in the market today have largely been fragmented and disconnected from other processes. Board directors, general counsels and corporate secretaries are realising the need for governance solutions that help them manage governance activities effectively and efficiently. Boards need products to help them streamline duties for compliance, regulation and governance while keeping all processes in a highly secure, confidential platform.
 WANT TO LEARN MORE?
Learn how your board can improve their governance and rely on Diligent's dedication to customer performance. Request a demo today
Board Portal Buyer's Guide
With the right Board Portal software, a board can improve corporate governance and efficiency while collaborating in a secure environment. With lots of board portal vendors to choose from, the whitepaper contains the most important questions to ask during your search, divided into five essential categories.