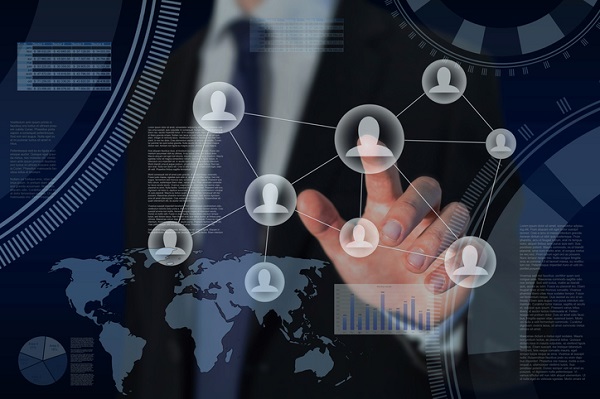 Modern Governance and CEO Succession Planning
Choosing a new CEO, or starting the succession planning process and thinking about how the current one will be replaced, is one of the most important decisions a UK board of directors must make. The success or failure of the company depends on making the right choice.
Yet many UK companies do not put in the time or make the full-scale effort that replacing a CEO requires. This lacuna is so broad that the UK Financial Reporting Council (FRC), which was, until this year, the publisher of the UK Corporate Governance Code, felt the need to address the subject with the guidance:
"The Code makes clear that long-term business success and good governance go hand-in-hand. Therefore, an effective board must take the lead in shaping and embedding a sustainable corporate culture, and this is central to its purpose. It is clear from our research that the absence of strategic, thoughtful and practical succession planning can be a substantial risk to long-term success."
There continue to be well-publicised examples where the lack – or inadequate implementation – of the succession planning process has led to a range of negative consequences for companies, including share price movement, profitability, customer retention and market share, all of which contribute to their ability to sustain and deliver the business model. It goes without saying that without an effective succession planning process the risks to the company are increased. The absence of a succession plan is also rightly seen as an indicator of poor corporate governance," the FRC warns.
The FRC's warning is backed up by statistics. Large companies that underwent forced CEO successions in recent years would have generated, on average, an estimated $112 billion (more in market value in the year before and the year after their turnover if their CEO succession had been the result of planning), notes the consultancy in a recent study.
Best Practices for a CEO Succession Planning  
The task of planning for CEO succession lies with the Nominations Committee. CEO succession planning takes place in that committee, using modern governance technology like board management software to support the process.
Certainly, the full board should discuss the committee's work on a regular basis, and human resources should consult with both the board and the committee.
But board members tend to look first at familiar faces – cronies, former associates, executives who "seem right" for the role. This is not uncommon in the UK, where "there is an implied tendency to longevity of tenure," as one study puts it. "The majority of FTSE 350 CEOs were recruited internally on the basis of similarity-attraction, ageing, having been in the role for over six years and close to retirement. They tend to be replaced by successors with similar age profile and recruitment characteristics."
Needless to say, this is a grave mistake. The candidates who "seem right" may well "be right," but there should be a full-scale process of evaluation and recruitment that includes a much broader swathe of candidates.
For the same reason, it is unwise to simply allow the CEO to manage the succession process, although it is wise to include the CEO in some of the committee meetings.
The process should start on the day that a new CEO joins the company – no later, insists PwC in a note.
Anything can happen, and a new CEO could wind up departing the company unexpectedly. Nomination committees need to allow as much time as possible to consider the strategic development of the organisation.
It's also good to leave as much time as possible for the search. A proper search should first develop the profile of the successful candidate, then hunt very widely for potential candidates. Certainly, it's possible to include candidates from within the organisation, but it's also important to cast the net wide. And candidates from within should be given the same evaluation process as those from outside.
In establishing the candidate profile, the board should take into account the probable evolution of the company over the next five to 10 years. This includes understanding how the market will change, and how external economic conditions are likely to play out.
Empowering the Nominations Committee with Board Management Software
The role of board management software is to provide applications that tackle the toughest aspects of this challenge. With access to the best databases, searching and analysing CEO prospects becomes a smooth and rapid process. Planning, based on good governance, receives guidance from access to research and thought leadership materials.
Altogether, modern governance tools like board management software can be critical in bringing a CEO search to a happy conclusion.
Diligent's Nomination and Governance Application Supports the Succession Process
Leveraging the same information that proxy advisors, shareholders and potential activist investors rely on is critical to good governance practices.
Diligent's Nomination and Governance application provides the largest global governance data set for boards to stay up-to-date, identify opportunities, plan board succession and reduce governance risks – and is integrated directly into your Diligent platform. Nomination and Governance committees can gain instant insights into their board's composition, benchmark against competitors, and support their executive search firm to identify potential candidates. All in just a few clicks.
Search and connect with over 125,000 profiles
Access the most difficult to reach C-level executives with detailed biographies of 125,000+ directors and executives. Find the best-quality prospects to complement your succession planning, with granular filter options including experience, demographics, region, sector and discipline.
Intelligent board oversight
Mitigate governance risk by instantly performing a health check of your board's composition and effectiveness compared to peers. View a detailed breakdown of contributing factors to a board's effectiveness, including gender and age diversity, director interlocks and overboarding.
Board skills and expertise insights
View your board's skills and expertise matrix to gain insights into their combined strengths and weaknesses. View in detail by individual director or compare your organisation's expertise against its peers.
Director interlocks
Analyse director interlocks by individual or company, with highlights to indicate overlapping directorships, seats on competing boards and seats on FATF-listed companies.
Shortest path to connect
Find the shortest path to connect and the degrees of separation to an individual via organisations or people.
Extensive data coverage
Search and access the information of 5,500+ companies, across 24 global markets and 40 indexes.
Board Portal Buyer's Guide
With the right Board Portal software, a board can improve corporate governance and efficiency while collaborating in a secure environment. With lots of board portal vendors to choose from, the whitepaper contains the most important questions to ask during your search, divided into five essential categories.