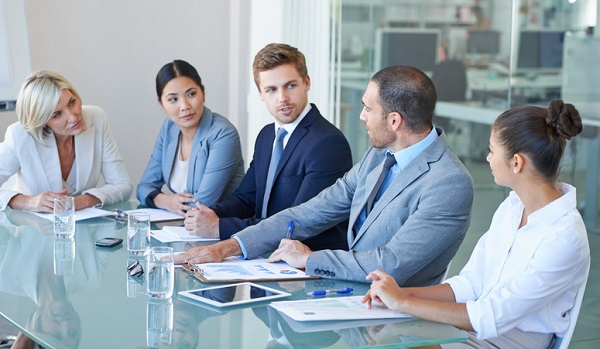 The Board Evaluations Process and UK Companies
Determining how the board evaluation process should take place continues to be a fraught question for UK companies, as recent research shows. In June 2018, the UK All Party Parliamentary Corporate Governance Group issued a report on board evaluation practice in the UK for the past 15 years. The report is based on a comprehensive survey in which over 350 respondents took part, including representatives from a significant proportion of FTSE 350 and FTSE Small Cap constituents, as well as a selection of leading international companies and institutional investors.
Nearly all of the respondents (90 per cent) agreed that board evaluations have been at least somewhat effective and that they would continue to hold board evaluations even if the regulator didn't require them.
However, a significant number of respondents took issue with the quality of these evaluations: "As is mostly the case with regulations that emerge from politicians, prescriptive requirements are met with check box responses. Reviews take place, but the quality will vary," one respondent, a non-executive director at a FTSE 100 company, complained.
Avoiding a time-consuming, box-ticking exercise in board evaluations, and instead creating a dynamic process in which real value emerges, are the keys to success, as the study concludes. Modern governance tools support this process
Fixed Elements and Changing Themes in the Board Evaluation Process
The board evaluation process has certain fixed elements which relate to the essential functioning of the board, and also changing themes depending on the corporate context and external conditions. Fixed elements include how well the board is communicating and board dynamics – Is the board holding effective discussions? Do all board members contribute to board performance? Is decision-making effective? Is board reporting effective? Are board meeting minutes and board books satisfactory? Board effectiveness is critical to the success of an organisation, yet many businesses struggle to assess board performance.
But changing themes should also be incorporated. As the London office of Ernst & Young describe it in a note: "Prior to designing and implementing an evaluation process, boards should determine the substantive and specific goals and objectives they want to achieve through evaluation. Director introspection should be focused on actual board, committee and director performance compared with agreed-upon board, committee and director performance goals, objectives and requirements."
Within this perspective, topics could include observations relevant to board operations, structure, board performance and board composition. Aspects of company culture, overall performance and achievement, the business environment, strategy, and the views of investors and stakeholders might also be part of the board evaluation.
Modern Governance Provides Tools for Different Board Evaluation Methods
The issue of who should lead the board evaluation process should also be considered: A board evaluation is generally led by the chair, with the help of the company secretary, and aspects of it are carried out by the lead non-executive director (such as evaluating the chair).
However, it has become common today, according to the note, to include the nomination committee, as well as external advisors, in the process.
The methods used in board evaluations include self-assessment, personal assessment (directors assessing other directors, management, the Chair and vice versa), or the use of external facilitators to manage these interactions.
The use of technology can also be considered, as board management software provides tools like director assessment applications, including customised questionnaires, tools for confidential interactive evaluation and analysis tools.
Interviews with directors should be combined with evaluation surveys and questionnaires.
"Board evaluation questionnaires often put questions in the form of a statement, such as 'The board is the right size,' which calls for a response along a numerical scale. The larger the numerical scale, the more variance, which allows for a relatively more nuanced response. More specific and candid feedback can be obtained by prompting directors to provide detailed freestyle commentary to explain a response on a numerical scale or to a 'yes' or 'no' question.
But well-drafted, targeted questions — or questions in the form of a statement — should be written specifically for the board, its committees and individual directors, as applicable, with the goal of eliciting valuable and practical feedback about board dynamics, operations, structure, performance and composition. High-quality feedback is what enables boards and directors to see how they can better perform and communicate, with the result that the company itself better performs and communicates," Ernst & Young point out.
Once the analysis of the results is completed, and the board has discussed it, an approach to disclosure should be agreed upon. The specifics of the results should not be made public — the internal dynamics of the board are only the business of the board. But a broad overview of board performance can be disclosed, as institutional investors have come to expect such information. Often, it is included in the annual report.
Diligent: Modern Governance Supports Collaborative Governance
Diligent Evaluations streamlines the process of board assessment to allow boards to better achieve good governance through improving board performance, recruitment and diversity with Modern Governance.
Boards can personalise your assessments with multiple user-tested question types and view past evaluation results with only a few clicks, monitor completion status, set and change assessment close dates as required and finalise questionnaires with secure e-signature sign-off. Boards can gain immediate insight into results with custom visual reports that are ready for presentation and sharing.
In a constantly changing business environment, having the right technology infrastructure in the boardroom empowers boards with the necessary framework to meet governance challenges head on.
With Diligent, boards can gain a competitive edge to improve governance by having the right information, analytics and insights to spot risks, act on opportunities and turn insights into action.
Diligent is the only Modern Governance Solution
Good corporate governance isn't just one thing — so why buy board management software that only manages your board documents? At Diligent, we empower leading organisations around the world to turn good governance into a competitive advantage for their business. In the ever-changing landscape of the world, governance hasn't kept up with the fast pace of business. Quarterly board meetings, paper board books and not using secure communication tools for sensitive data have opened up numerous companies to risk.
Today, threats come fast and furious, from a hacker attack in Belarus to breaking news about boardroom malfeasance. Issues, events and calls for regulation can arise in the blink of an eye. In this environment, opportunities won't wait. Modern governance tools are built to support leaders in making smarter decisions and becoming faster to function in this new landscape.
Board Portal Buyer's Guide
With the right Board Portal software, a board can improve corporate governance and efficiency while collaborating in a secure environment. With lots of board portal vendors to choose from, the whitepaper contains the most important questions to ask during your search, divided into five essential categories.