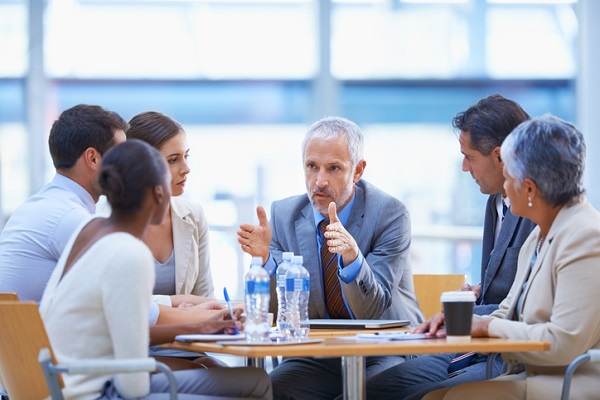 Why Private Companies Need Board Governance
UK companies are not strategising well – this is why they need to reconsider their board governance. Modern governance tools like board software can be invaluable in this effort. A recent Bank of England survey showed that only around 25 per cent of finance raised by companies is spent on investment, with the remainder split between purchasing financial assets, distributing to shareholders and keeping as cash. The Bank of England reports that 40 per cent of directors at privately-owned businesses considered that they were under pressure to provide short-term results.
A short-term viewpoint is myopic: It means planning for the future is poor, and that the profit gained in a few months may disappear in losses later, as the September 2018 report on the UK economy by the Institute for Public Policy Research points out. The report points to the BHS and Sports Direct failures as cases in point.
Private companies face the same conditions as public ones, and so they need to employ the same kinds of governance – with some differences that take into account the more centralised structure of private companies.
That is why the Financial Reporting Council last year imposed the requirement for private companies that have more than 250 employees to apply corporate governance principles or to explain why they have not in their reporting. All private companies in this category must report on their relationships with stakeholders and assure transparency on viability.
Private Companies Must Organise Decision-Making
The essence of board governance is to see that decisions are made in an orderly manner so that workflow is accelerated and performance assured. Private companies tend to have centralised decision-making: Often the CEO simply dominates the board, or one or more major shareholders take over planning and strategy. This is a recipe for myopic and short-termist decision-making. Instead, good board governance should structure decision-making so that independent directors balance executive ones. As McKinsey writes, exchanges of points of view are essential to good decision-making in the boardroom, and this means establishing rules for determining what goes on the agenda for meetings, which directors take ownership of specific issues and how debates are managed.
"Process matters hugely in the boardroom, and not just to make sure a company abides by governance rules. Process steps help to keep board members engaged and able to fulfill their responsibilities and, more important, establish the proper balance of power between management and the board," McKinsey points out.
Using Board Software to Organise Decision Making
In any process of this type, the first step is deciding what decisions need to be made. Here the chairman and company secretary should work with management to establish strategic and operational priorities. Using research tools in board management software, it becomes easier to clarify the effect of market conditions and sectoral developments as they relate to organisational strategy. After the 'what,' comes the 'who:' Who takes ownership of specific issues and frames them for discussion? There should be a broad diversity of backgrounds, points of view and skills on the board so that the right one can manage a specific concern. Where appropriate, certain issues should be passed on to committees for more detailed consideration, after which the results should return to the whole board for final decision-making.
Good board composition is a keystone of board governance, and here board management software can help research and recruit the right board members. Then the software can help in designing the ideal board matrix for your organisation. A library of insights and information is also stored on the board portal so that directors can access all the information they need about how to create a well-composed board.
How can all this come together in an efficient process? For example, when a committee proposes a decision, who should prepare and present it for the board? When should it go on the agenda? The company secretary can make these decisions, using workflow management applications in board management software. The applications do the heavy lifting so that the right choices are made.
Diligent Governance Cloud Enables Board Governance at Private Companies
Private companies need technology to support their efforts to improve board governance. Diligent Governance Cloud is the only integrated modern governance solution that enables organisations to achieve best-in-class governance. It is an ecosystem of modern governance software tools that digitises the various activities and tasks for the board of directors.
As organisations grow more complex and regulations more stringent, the scope of governance responsibilities evolves. The Governance Cloud allows boards of directors to meet the demands in the boardroom and beyond with the ability to select the products they need that help them perform their best and work within their allotted budgets. With so much at stake and so much to oversee, boards need the assistance of electronic board management systems to help them address the issue of improving governance practices. Diligent Boards and the integrated suite of governance tools in Governance Cloud are the perfect solution for boards working on their board governance frameworks. Having a fully integrated Enterprise Governance Management system will aid board directors in developing governance frameworks that work for the benefit of the board, the managers, shareholders and stakeholders.
To ensure that all this activity remains confidential, Governance Cloud boasts high-level security in each of its programmes, including the board portal Diligent Messenger, which is a tested means for calling and messaging. This programme manages taking meeting minutes for company secretaries, board evaluations, conflict of interest and entity management software.
Good corporate governance isn't just one thing – so why buy software that only manages your board documents? At Diligent, we empower leading organisations around the world to turn good governance into a competitive advantage for their business. In the ever-changing landscape of the world, governance hasn't kept up with the fast pace of business. Quarterly board meetings, paper board books and not using secure communication tools for sensitive data have opened up numerous companies to risk.
With Diligent, boards can gain a competitive edge to improve governance by having the right information, analytics and insights to spot risks, act on opportunities and turn insights into action.
Board Portal Buyer's Guide
With the right Board Portal software, a board can improve corporate governance and efficiency while collaborating in a secure environment. With lots of board portal vendors to choose from, the whitepaper contains the most important questions to ask during your search, divided into five essential categories.