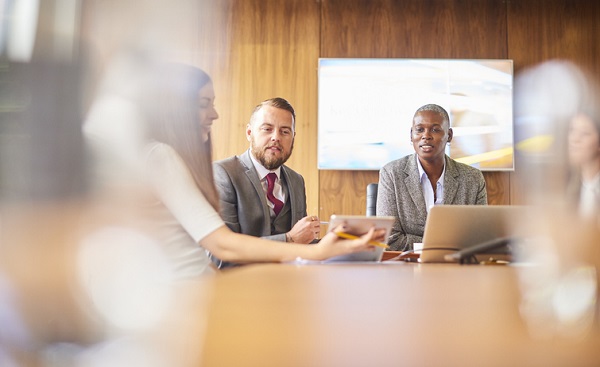 UK Companies Need To Establish Board Governance
A large number of UK companies lag in establishing an effective board governance framework. Modern governance tools can help to fill these gaps. About 72 per cent of large UK private companies surveyed by Baker Mckenzie in January 2019 said that they have difficulty establishing a corporate governance framework. This is despite the fact that 80 per cent of those surveyed said that corporate governance is a priority for their boards.
Worse still, 32 per cent said they do not have the resources available to establish board governance.
It is astonishing to learn this about UK companies with a global balance sheet of over £2 billion ($2.4 billion). These companies are required under June 2018 legislation to provide a corporate governance statement in corporate reporting.
UK Board Governance Policies Start With Structure
Setting up board governance policies requires determining a decision-making structure. This requires setting up board organisation based on a chart which divides up the board's responsibilities among its members, management and third-party advisors such as auditors, for example. The entire board is, of course, required for many decisions. But a well-composed board is made up of complementary skill sets, with some members expert on tech, others on finance, others on marketing and the business sector, etc.
Board members who are expert in specific areas should take ownership of decision-making in those areas, presenting the issues to the entire board and leading discussions. This will make the board more effective and more rapid at making decisions. Modern governance tools like Diligent's board software can provide apps to help optimise board composition and divide up organisational responsibilities.
Board Governance Procedures For Committees    
According to Spencer Stuart's 2018 survey of UK boards, over half now have more than the traditional three committees: Nominations and Governance, Audit Committee, and Executive Committee. This traditional structure is no longer adequate for most companies, as the pressure of improved performance and better-assured risk monitoring affects directors. Today, most larger organisations have a Risk committee, a Remunerations committee to manage the fraught issue of executive compensation, and other specialised committees. Board succession planning software can provide a wealth of documentation on how to determine the ideal committee structure and enable research on best practice.
Once committees are set up, there is an obvious need for clearly established governance procedures so that each committee understands its realm of responsibility. Again, best practice guidance for policy statements and governance procedures can be found in the library provided by board management software.
For example, how should committees submit decisions to the full board? Best practice procedure would be for committees to share planned decisions with all directors well before the next board meeting. The board members may then review and consider any changes or comments they feel should be made. In this way, board meetings are facilitated, as much of the discussion on a committee proposal has taken place ahead of the board meeting.
Similarly, the Nominations and Governance committee can manage succession more effectively by first searching for the best candidates using research tools in board management software, and then can share information about these prospective board members with the entire board well before a new board member is required. This streamlines the succession process – secure communications via the board portal ensure that none of this sensitive information is leaked or stolen.
Board Governance Requires Effective Evaluations
With effective board governance policies in place and planned governance procedures established for the best possible performance, boards should set up further procedures for its board evaluation. There is no better means to find gaps in board performance and fill them than with board evaluations, as EY points out in a note.
"The evaluation process should not be used simply as a way to assess whether the board, its committees and its members have satisfactorily performed their required duties and responsibilities. Instead, the evaluation process should be designed to rigorously test whether the board's composition, dynamics, operations and structure are effective for the company and its business environment, both in the short and long term, by focusing director introspection on actual board, committee and director performance compared to agreed-upon … performance goals, objectives and requirements," the note explains.
Under consideration should be board dynamics, operations, structure, performance and composition. But it is essential to elicit valuable and candid feedback from each board member. This can only be done when the evaluation process is entirely secure and when conditions are created to keep comments and discussion confidential, while recording all of it.
To enable a truly effective board evaluation process, board evaluation tools determine the scope of the evaluation, choose the best questions for board members, enable director-to-director discussions in virtual meeting rooms, and then obtain the analytics needed for the best results. Once the board evaluation is completed, it's critical to hold the board accountable for understanding the results and their implications, implementing evaluation insights, and adjusting actions in real time to meet evaluation goals and objectives. Board management software can greatly facilitate this process with real-time communications in a secure environment.
Diligent's Modern Governance Solution For Effective Governance
Good corporate governance isn't just one thing – so why buy governance software that only manages your board documents? Modern governance addresses core issues of speed, visibility and security by putting the necessary tools and intelligence at the fingertips of today's board members and executives. At Diligent, we empower leading organisations around the world to turn good governance into a competitive advantage for their business. In the ever-changing landscape of the world, governance hasn't kept up with the fast pace of business. Quarterly board meetings, paper board books and not using secure communication tools for sensitive data have opened up numerous companies to risk. Diligent's Board Evaluation applications will enable easy management of the entire evaluation process, from beginning to end. Diligent Messenger is a tested means secure messaging, one that enjoys the highest grade of security.
Diligent's board assessment tool enables the evaluation of what the board does well and where it needs improvement. And this can be done in complete confidence that the discussion will remain confidential. With Diligent, boards can gain a competitive edge to improve governance by having the right information, analytics and insights to spot risks, act on opportunities and turn insights into action.
Read more about Diligent's modern governance software.
Board Portal Buyer's Guide
With the right Board Portal software, a board can improve corporate governance and efficiency while collaborating in a secure environment. With lots of board portal vendors to choose from, the whitepaper contains the most important questions to ask during your search, divided into five essential categories.