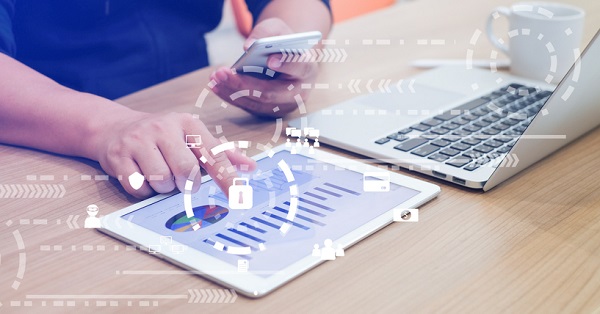 Modern Governance Solutions and Corporate Performance
For UK companies, board governance goes right to the bottom line. Modern governance solutions can help boost results and corporate performance as good governance principles are put into practice. There is a strong, positive correlation at UK companies between effective board governance and strong corporate performance, according to a recent study by the University of Exeter Business School.
Another study of UK small and medium-sized enterprises (SMEs) comes to the same conclusion: "The panel data analysis results show that for all SMEs, corporate governance factors – board size, chief executive officer (CEO) age and tenure and directors' remuneration – are significantly associated with performance of SMEs."
Aware of the potential benefit, an increasing number of UK boards are coming to grips with their board governance frameworks to fulfil the greatly increased need for improved and structured oversight. The 2018 survey of UK boards by specialist consultancy Spencer Stuart in London showed a marked improvement in the adoption of best practice governance. "The Spencer Stuart review shows an influx of women and so-called 'next generation directors' into UK boardrooms, bringing much-needed skills with them. This year we report that 77 per cent of top FTSE companies have a correct proportion of independent directors on the board. Chairman tenure has been redefined; there is further engagement on the identification of conflicts of interest; and more board members are dedicated to a single organisation, and thus able to devote more time and attention to that company."
Board Governance Models and Creating a Framework
"Leadership starts at the board level … Governance is a means of enabling and driving business performance. All things being equal, well-governed companies excel. The best companies do not wait to be governed, they shape the debate and set best practice with agile and responsive leadership that adapts quickly to the changing circumstances of business," a note the Heidrick & Struggles consultancy explains.
Determining a board governance model involves creating a framework in which to develop strategy, to assign responsibilities for monitoring, and to work with management to implement planning.
In this, boards should consider:
What is the role of the board in the company's corporate governance framework and how does that differ from the role of management?
How do we position the board as a strategic partner with management?
Exactly what should we be doing in the critical areas of oversight such as strategy and risk?
How does the work of the committees relate to and differ from the work of the full board?
Step 1 – Board Composition
The first step in answering these questions is to take a hard look at board composition. To formulate a really effective strategy, a holistic view of both the company and the market is required, and board members must be able to provide all the different pieces of that puzzle. Working with modern governance solutions and board succession planning software, a board matrix can be set up and then evaluated for areas that need further development.
Then a search for new talent can be managed using high-quality governance management software.
Step 2 – Board Evaluation
The next step is board evaluations. The board evaluation process for UK boards can be made on a regular basis using modern governance software that facilitate the process and ensure its security.
"The board evaluation process should not be used simply as a way to assess whether the board, its committees and its members have satisfactorily performed their required duties and responsibilities. Instead, the evaluation process should be designed to rigorously test whether the board's composition, dynamics, operations and structure are effective for the company and its business environment, both in the short- and long-term," writes Ernest and Young in a recent article.
With the results of board evaluations and the board matrix in hand, the board should make a systematic determination of shared responsibilities.
This is the point to determine the work of committees:
Do you need more than the classic Nominations and Audit committees?
Do you need a Risk committee?
Do you need a special committee for technology and cybersecurity?
How much time should be devoted to strategy?
Here the applications provided by modern governance tools can be of effective support.
This is also the point at which channels to management should be determined.
How can the board best integrate management into discussions of strategy?
Can the board look forward, ahead of management's day-to-day vision of the company?
Here, collaboration tools in governance management software can play a very useful role.
Diligent – Modern Governance Solution to Drive Corporte Performance
When creating an effective board governance process, modern governance tools can help to formulate decision-making, enable collaboration and spearhead implementation.
Diligent, the pioneer in modern governance, has created a suite of integrated SaaS applications that provide the means to achieve all these objectives. Our board governance software helps boards prepare the governance framework they need for effective performance, as well as the board governance applications that enable implementation of that framework, addressing all the key areas where boards need support.
First, Diligent Governance Cloud provides a vast library of insights on board governance and how to implement it. Next, the secure and reliable communications that our board portal enables drives discussion. And all that discussion, along with other documents and memoranda, is stored in encrypted form on the board portal, so that directors can access it at any time and update it in real time.
Then our board management software offers tools to implement policies for every aspect of board governance. There is an application for board succession planning that scans thousands of candidates so that you can find the right ones for your board. The succession planning software supports creating a matrix for board composition and helps determine the best possible board members for the organisation's mission. The governance library of materials will help board members make informed decisions about how to work with management or on formulating strategy. And a board evaluation tool makes this process easier and more effective.
All these functionalities work seamlessly with Diligent's Governance Cloud, which provides a secure, cloud-based system that supports every aspect of a board's work. Diligent makes it just as easy to access policies so board directors can review them according to legal or regulatory mandates, business objectives, risk and internal controls. Diligent's Governance Cloud enables the creation of board governance that leads to improved performance.
Board Portal Buyer's Guide
With the right Board Portal software, a board can improve corporate governance and efficiency while collaborating in a secure environment. With lots of board portal vendors to choose from, the whitepaper contains the most important questions to ask during your search, divided into five essential categories.