Some Board of directors in the UK continue to use printed paper in the boardroom, despite the fact that most say they find the time spent on paper board packs excessive. And the need to update materials in real time, which is obviously more complicated and difficult using paper, becomes ever more important. Add the fact that a paper board book is easily lost or stolen means that board management software offers considerable advantages. But the traditional communications software is easily hacked, and cannot be depended on for secure communications at the directors' level. A high-quality board portal is a tool that facilitates secure digital communication between members of a board of directors and is made for boards and aids good governance.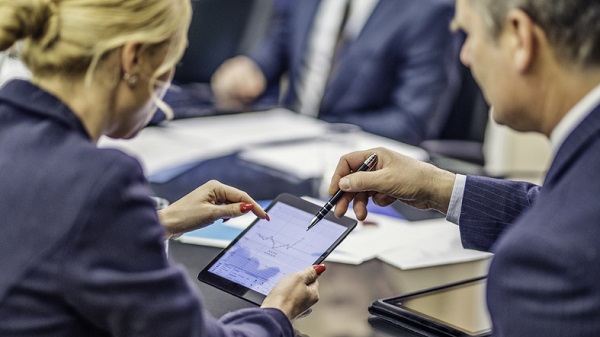 A huge amount of internal resources are consumed in the writing, re-writing and eventual distribution of board packs, whereas a software solution would be much more efficient, according to the UK Institute for Chartered Secretaries and Administrators (ICSA).
A survey of directors found that nearly 80 per cent of respondents believe this uses up a disproportionate amount of time and three-quarters state that board packs are too long. In many organisations, it seems, the quantity outstrips the quality; directors are not getting the information they really need despite the thick paper books they are obliged to read and carry around.
Taking into account the frequency of board meetings, large organisations are producing an average of 2,000 pages of information for their board members to absorb every year, and for many, this figure will be significantly higher. Even the smallest organisations in the survey produce, on average, 750 pages of information for their boards alone, ICSA reports.
These figures do not include the separate reports produced for board committees and executive committees, which can have a significant multiplying effect in terms of the volume of information produced and the resources required to do so.
Offline board documents can be lost or stolen just as easily as hackers can steal online board documents. A dropped briefcase, a stolen bag – or even just some papers left on a table where others can see them – means that your business information is left open to the public.
Board Software and Protecting Board Communications
But just "dematerialising" the board packs without providing the necessary security, access control or sharing procedures won't do much to improve the efficiency of the directors at work. There are many board portal software solutions available, traditional as well as custom-devised for boards, but unless they have the necessary protections, they will not keep your business information safe.
It is imperative for boards to understand how sensitive boardroom data should be protected through board software and secure communication – this is a vital part of the board's role in overseeing cybersecurity throughout the organisation, and to understand how the organisation is providing protection to that data and to those who access it.
Many directors still share board-level information and materials via traditional software solutions, like email or social media messaging.
Software Hacking – House of Parliament Emails 
Yet these software technologies are easily subject to hacking: To give you an idea, in July 2017, emails from the Houses of Parliament were successfully hacked, with sensitive government information leaked to criminals via software.  A total of 39 accounts operated by 26 people, including six MPs, a member of the House of Lords, administrative staff and a sub-contractor, were hit by the attack, which was enabled by non-compliant passwords.
In fact, online hacking and fraud have become the biggest crimes in the UK, according to the Metropolitan Police.
Meanwhile, Facebook and Twitter accounts are being hacked and sold on the web for £1, the police report. Further, in the wake of the Cambridge Analytica scandal, Facebook has revealed that 87 million people may have had their accounts "improperly shared," according to press reports.
Announcing a wave of new security measures, the social network admitted that millions more profiles than originally thought had been accessed.
Secure Board Management Software For Directors
A secure board portal offers the highest grade of security available to the industry. As board management software is continuously updated, as new threats emerge, the system is already protected from them.
Board management software is often compared and free board management software often has risks that boards should be aware of.
Board software should include a secure messaging tool, so that board of directors can communicate and discuss sensitive issues without fear of being hacked. Communications with management should also be included, but access controls should be applied so that executives only share the materials to which they have a right, and directors can have access to the documents and materials which are intended for their eyes only.
Good board management software for directors starts with an evolutionary approach. First, company secretaries and board administrators should map out how and when your board documents are currently compiled, distributed and updated. After mapping out each step, the new board management solution is then designed to replicate the current process as closely as possible. Read more here: '5 Board Management Tools for the Company Secretary'.
It doesn't make sense to just jump in and radically retweak the workflow. That will just create a new system with its own kinks, and can also cause directors to refuse to use the software. One way paperless systems can fail is by trying to be revolutionary from the start. Once directors become comfortable with board management software and what it can do, the members of the board will naturally begin to discover improvements to the workflow in a way that makes sense for their organisation.
The same logic applies to making the transition. Some paper materials should be available to supplement the directors' work, so that adaptation to the board portal is not too stressful. Similarly, training should be available for directors who are not accustomed to using software applications for communications.
Diligent's Governance Cloud provides complete solution
Governance Cloud is Diligent's ecosystem of cloud-based governance tools that provides a complete solution to enable leading bodies of organisations to mitigate risk and govern collectively at the highest level.
Seasoned in the governance space, Diligent has been in the leading position in the market for more than 15 years, offering the industry's leading, most secure and intuitive board management technology. Our deep customer insights and heavy investment in R&D have allowed us to expand our offering to support the full governance journey.
Whether you choose to start with Diligent Boards™ board management software, or with multiple, integrated tools, we are the only partner in the market you can grow with as your governance needs evolve.
 WANT TO LEARN MORE?
Learn how your board can improve their governance and rely on Diligent's dedication to customer performance. Request a demo today
Board Portal Buyer's Guide
With the right Board Portal software, a board can improve corporate governance and efficiency while collaborating in a secure environment. With lots of board portal vendors to choose from, the whitepaper contains the most important questions to ask during your search, divided into five essential categories.