Guidelines for Board Meeting Minute Taking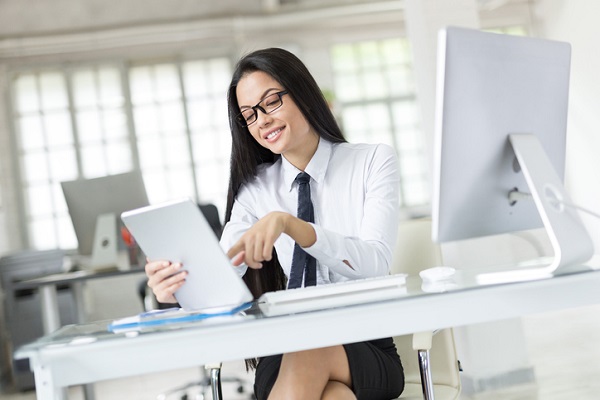 In order to keep the courtroom from invading the boardroom, the most basic rule is, "saying less is often better," warns the London-based law firm Bricker & Eckler in a recent note.
"Today's business climate places heightened scrutiny on corporate governance and the actions of board members in both public and private companies as well as tax exempt organisations. Therefore, what is captured in your organisation's minutes is a potential script for the plaintiff's bar," the note explains.
Best Practice for Minute Taking and UK Guidelines
The note proposes three guidelines for taking the minutes at UK board meeting meetings (please see an example of board meeting minutes below):
Who is the intended audience for these minutes?
Minutes should meet the information needs of the audience without creating undue liability. With meetings of a board of directors or other governing body, the intended audience is the shareholders, owners or members. With a meeting of a board committee or other governing body, the intended audience is the board or governing body itself (or whomever may rely upon the committee or to whom the committee is responsible).
Who may rely on these minutes for purposes of protection of the business judgment rule?
The business judgment rule protects not only the body whose proceedings are reflected in the minutes, but also any other bodies or persons who may rely on decisions of that body. In many jurisdictions, protection of the business judgment rule requires a duty of care and a duty of loyalty in making that decision.
Who else may review these minutes?
For almost every organisation, 'who else' includes government investigators who may be furthering an investigation and plaintiffs' lawyers who may be preparing a cross examination.  For closely held corporations, 'who else' may someday include investment bankers deciding whether the organisation is a candidate for a public offering; venture capital companies considering whether to make an investment; or institutional lenders considering whether to make a loan," the note comments.
Role of the Chairman when Taking Board Meeting Minutes
To satisfy the UK legal requirements for board meeting minutes, as well as the needs of potentially interested parties, in regard to minute-taking, accuracy is essential. But a tape-recording is not desirable, as taking the minutes involves understanding what is said, and sometimes even interpreting it.
The person charged with taking the minutes must thus have a firm grasp on what the board's priorities are, what the issues it faces are, and what points of contention may arise in the course of a meeting. The best way to prepare for this is, of course, to talk to the chairman ahead of the meeting, as the chairman should be your guide ahead of board meetings and after they are finished. Ahead of meetings, ask the chairman to discuss the main points expected to arise in discussion – there may be more than what is found on the agenda. After the meeting, review the key aspects of the discussions with the chairman, to ensure that you don't miss anything and that you highlight the most important points.
You should also be aware of style points. Some organisations make it obligatory for minutes to include actual debates, including who took which side in the discussion – others simply record decisions and discussions. Some organisations, on the other hand, do not permit the inclusion of directors' names along with their input Whatever your organisation's style, you can learn it by reading the past board meeting minutes.
Meeting Minutes Software for Company Secretaries
Company secretaries can get ahead of some of the more administrative aspects of minute-taking by preparing a board meeting minute template in advance that includes the essential features, such as the company name; the time, date and location of the meeting; and the names of those expected to be present (which you can check off as the meeting convenes) and the details of those who cannot attend, including whether apologies have been received.
If your organisation uses board management software, you can set up board meeting templates for each meeting, drawing in dates, attendee information and agenda items automatically.
If you have board portal software at your disposal, you should be able to reduce the amount of time required by inputting board meeting minutes directly during the meeting, but you'll still need to check them for sense and tighten them up before you circulate them to the board for approval.
Diligent's meeting minutes software provides the ideal support for taking the minutes at a board meeting, offering the most powerful and robust application for taking minutes at board meetings.
Diligent Minutes is a core component of Governance Cloud, Diligent's software for the board of directors allows for end-to-end governance management. Minute-taking is required in board meetings, but the process is usually manual, insecure or both. Minutes is a minute-taking and action item management solution built seamlessly into Diligent's board management software.
Diligent Minutes provides an integrated solution that uses the meeting information already in Diligent Boards to make minute taking easier than ever. Meeting dates, lists of attendees and agenda items are pulled to the minutes document automatically. Action items can be added with just a few clicks, and assigned and tracked during or after the meeting. When minutes are completed, they can be pulled right into your next Diligent Boards meeting book for discussion and approval by your board of directors.
Board Portals and Board Meeting Software
The Governance Cloud is the only integrated board governance software that enables organisations to achieve best-in-class governance. The governance software digitises the various activities and tasks for the board of directors. As organisations grow more complex and regulations more stringent, the scope of governance responsibilities evolves. The Governance Cloud allows boards of directors to meet the demands in the boardroom and beyond with the ability to select the products they need that help them perform their best and work within their allotted budgets.
Governance leaders, executives and board directors rely on the industry-leading Diligent platform for the most secure and intuitive solution to board material management and collaboration. Diligent Boards™ is a board portal that electronically stores a board's agendas, documents, annotations and discussions within a secure board portal.
Company secretaries and board chairs can use the board portal to put together board papers in minutes. The board papers software has designated virtual rooms for committee work. Company secretaries can designate permissions for users to access various areas of the portal to avoid unnecessary problems with confidentiality. The "Manage Meetings" feature consolidates board directors' contacts, calendars and the logistics of meetings. The program is a secure board governance software for managing board books and board collaboration.
Example of UK Board Meeting Minutes
Below is an example of board meeting minutes for a UK company:
Name of Organisation
(Board Meeting Minutes: Month Day, Year)
(time and location)
Board Members:
Present: Bhata Bhatacharia, Jon White Bear, Douglas Carver, Elizabeth Drucker, Pat Kyumoto, Jack Porter, Mary Rifkin and Leslie Zevon
Absent: Melissa Johnson
Quorum Present? Yes
Others Present:
Exec. Director: Sheila Swanson
Other: Susan Johns, Consulting Accountant
Proceedings:
· Meeting called to order at 7:00 p.m. by Chair, Elizabeth Drucker
· (Last month's) meeting minutes were amended and approved
· Chief Executive's Report:
– Recommends that if we are not able to find a new facility by the end of this month, the organisation should stay in the current location over the winter. After brief discussion, Board agreed.
– Staff member, Jackson Browne, and Swanson attended the National Practitioner's Network meeting in Atlanta last month and gave a brief extemporaneous presentation. Both are invited back next year to give a longer presentation about our organisation. After brief discussion, Board congratulated Swanson and asked her to pass on their congratulations to Browne as well.
– Drucker asserts that our organisation must ensure its name is associated with whatever materials are distributed at that practitioner's meeting next year. The organisation should generate revenues where possible from the materials, too.
– Swanson mentioned that staff member Sheila Anderson's husband is ill and in the hospital. MOTION to send a gift to Anderson's husband, expressing the organisation's sympathy and support; seconded and passed.
· Finance Committee report provided by Chair, Elizabeth Drucker:
– Drucker explained that consultant, Susan Johns, reviewed the organisation's bookkeeping procedures and found them to be satisfactory, in preparation for the upcoming yearly financial audit. Johns recommends that our company ensure the auditor provides a management letter along with the audit financial report.
· – Drucker reviewed highlights, trends and issues from the balance sheet, income statement and cash flow statement. Issues include that high accounts receivables require Finance Committee attention to policies and procedures to ensure our organisation receives more payments on time. After brief discussion of the issues and suggestions about how to ensure receiving payments on time, MOTION to accept financial statements; seconded and passed.
· Board Development Committee's report provided by Chair, Douglas Carver:
– Carver reminded the Board of the scheduled retreat coming up in three months, and provided a drafted retreat schedule for board review. MOTION to accept the retreat agenda; seconded and passed.
– Carver presented members with a draft of the reworded bylaws paragraph that would allow members to conduct actions over electronic mail. Carver suggested review and a resolution to change the bylaws accordingly. Kyumoto suggested that Swanson first seek legal counsel to verify if the proposed change is consistent with state statute. Swanson agreed to accept this action and notify members of the outcome in the next Board meeting.
· Other business:
– Porter noted that he was working with a staff member, Jacob Smith, to help develop an information management systems plan, and that two weeks ago he (Porter) had mailed members three resumes from consultants to help with the plan. In the mailing, Porter asked members for their opinions to help select a consultant. Porter asked members for their opinions. (NOTE: Zevon noted that she was also a computer consultant and was concerned about conflict of interest in her Board role regarding this selection, and asked to ABSTAIN from this selection. Members agreed.) The majority of members agreed on Lease-or-Buy Consultants. MOTION to use Lease-or-Buy Consultants; seconded and passed.
– Swanson announced that she had recently hired a new secretary, Karla Writewell.
· Assessment of the Meeting:
– Kyumoto noted that the past three meetings have run over the intended two-hour time slot by half an hour. He asked members to be more mindful and focused during discussions, and suggested that the Board Development Chair take action to identify solutions to this issue. Chair, Carver, agreed.
· Meeting adjourned at 9:30 p.m.
· Minutes submitted by Secretary, Bhata Bhatacharia.
 WANT TO LEARN MORE?
Learn how your board can improve their governance and rely on Diligent's dedication to customer performance. Request a demo today
Board Portal Buyer's Guide
With the right Board Portal software, a board can improve corporate governance and efficiency while collaborating in a secure environment. With lots of board portal vendors to choose from, the whitepaper contains the most important questions to ask during your search, divided into five essential categories.