Private Company Board Meeting Meetings
In the UK, a private company is not required to hold board meetings, and many smaller private companies simply record resolutions and decisions agreed to by the board in minutes. However, private companies gain by bringing in board members for a formal discussion, which often brings out imperatives that the company should consider. Non-executive board members can also provide a unique and useful perspective at a board meetings that helps the company to move forward.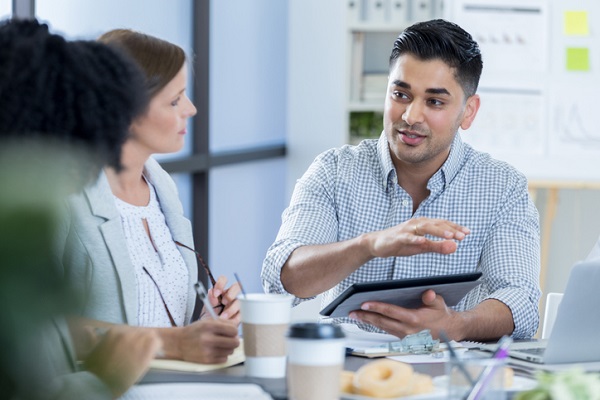 When private companies do hold board meetings, it is a legal obligation to take the minutes.
Board meeting minutes of a private company must include:
Date, time and location of meeting.
Names of all directors present and those who cannot attend.
Names and role of anyone else in attendance.
Name of the Chairman of the meeting.
Whether the quantity of directors in attendance represents a "quorum" – this is the number of directors required to make decisions.
Agenda of the meeting.
Matters to be considered and the decisions of each director.
Filing requirements for Companies House, if any, and the name of the person responsible for making such filings.
First Board Meeting Minutes of a UK Private Company
The first board meeting of a UK private company requires the consideration of a number of special issues. The minutes of the meeting must reflect these issues, as they are the legal record for the decisions made on these issues.
The first board meeting should take place immediately after the legal registration of the company. At this point, there may only be one or two directors named, but the business at hand must be addressed. The purpose of this meeting is to formally discuss the management of the business and to build on the memorandum and articles of association that have just been established.
"This is the chance to raise concerns, confirm strategies, consider various management options, confirm statutory reporting and filing requirements, and discuss the company's finances and accounting requirements," according to the UK consultancy 1st Formations.
During the course of the first board meeting, the types of matters that may be discussed include:
The appointment of an appropriate chairman.
Share capital.
Issuing share certificates.
Deciding whether to appoint a company secretary.
Finances and accounting – budgets, operating costs, bank accounts, loans, investments, salaries.
The appointment of an auditor and/or accountant.
Proposals and strategies for the direction of the business.
Confirming the individual duties and responsibilities assigned to each director.
Confirming the company's accounting reference date (ARD).
Registering the company for corporation tax, VAT and PAYE.
Statutory requirements and filing deadlines.
Marketing, advertising and branding strategies.
Stock, equipment, machinery, supplies, premises.
Suppliers, manufacturers and distributors.
Health and safety policies.
Insurance policies.
Hiring employees and/or contractors.
Training requirements.
Licences and certifications for business operations.
To get a solid grasp on the elements of the minutes at UK private company board meetings, we provide the format for these minutes and a sample of actual board meeting minutes from a UK private company below.
Format of Minutes for a Private Company Board Meeting
Below is the basic board meeting minutes template for a private company board meeting:
NAME OF MEETING
Date of Meeting | Time Meeting Took Place – Time Zone
Attendees (Include Number)
Names of the Attendees Here
Tab 1: Agenda
Tab 2: Proceedings
Tab 3: Approval of Previous Minutes
Tab 4: Chief Executive's Reports
Tab 5: Financial Reporting Progress
Tab 6: Bylaws
Tab 7: Other Business
Tab 8: Assessment of the Meeting
Tab 9: Adjournment
Time Meeting Adjourned
Who Submitted the Minutes & When
Any Additional Follow-up Actions
Sample Minutes of a Private Company Board Meeting
[The following minutes are those of the board of World Bowls Ltd., a private company. They are published on the Web. 
BOARD MEETING MINUTES
5 MAY 2013
PRESENT:
Joe Aarons OAM – President John McArdle
John Carter – John Bell – Left meeting 10am UK time.
Heather Welch – Nita Chambers
IN ATTENDANCE:
Gary Smith – Chief executive officer.
WELCOME
The president opened the meeting at 7:05am (UK time) and welcomed all to the board meeting.
DECLARATION OF CONFLICT OF INTEREST
The president requested that conflict of interest declarations be made.
There were no declarations further to those minuted in previous meetings.
CONFIRMATION OF MINUTES OF PREVIOUS MEETING
TABLED: Minutes of board meeting – 21/22 February 2013.
The president advised that the minutes had been circulated.
The minutes were approved.
BUSINESS ARISING FROM MINUTES OF BOARD MEETING
Action items not covered by agenda:
GS confirmed that acknowledgement of receipt of the letter sent to CMSB terminating WB membership of CMSB had been received, but nothing further had been received in response. No further action.
It was confirmed that the current CMSB anti-doping regulations which incorporate World Bowls requirements are compliant with the current WADA template International Federation anti-doping regulations, as currently exhibited on the WADA website.
GS had advised directors that the disability bowls classifications are available on the IBD website.
RESOLVED:
That the minutes of the meeting held on 21/22 February 2013 be accepted. These minutes are private and confidential and intended solely for the use of the individual or entity to whom they are addressed.
ACTION:
GS to review the CMSB anti-doping regulations and personalise them to World Bowls and register the same with WADA.
Diligent's Board Meeting Minutes Software
Minute-taking at board meetings is facilitated with Diligent Minutes, company secretary software that helps structure the process, writing, approval and archiving of board minutes.
The process is usually manual, insecure or both. Minutes is a board meeting minute-taking and action item management solution built seamlessly into Diligent's board management software.
Diligent Minutes provides a tailored solution that effectively uses the data already in Diligent Boards™ to make minute-taking easier than ever. Meeting dates, lists of attendees and meeting topics are added to the minutes document automatically. Action items can be added with just a few clicks, and assigned and monitored during or after the meeting. When minutes are completed, they can be pulled right into your next Diligent Boards™ boar portal software for discussion and approval by your board of directors.
The Governance Cloud, the only integrated board governance software that enables organisations to achieve best-in-class governance and digitises the various activities and tasks for the board of directors. As organisations grow more complex and regulations more stringent, the scope of governance responsibilities evolves. The Governance Cloud allows boards of directors to meet the demands in the boardroom and beyond with the ability to select the products they need that help them perform their best and work within their allotted budgets.
Board directors, general counsels and company secretaries are realising the need for governance software that help them manage governance, risk and compliance activities effectively and efficiently. Boards need products to help them streamline duties for compliance, regulation and governance while keeping all processes in a highly secure, confidential platform.
Board Portal Buyer's Guide
With the right Board Portal software, a board can improve corporate governance and efficiency while collaborating in a secure environment. With lots of board portal vendors to choose from, the whitepaper contains the most important questions to ask during your search, divided into five essential categories.