UK board members do not make sufficient use of collaborative technology, and, as a result, they are lagging in resolving the mass of complex governance issues that confront them.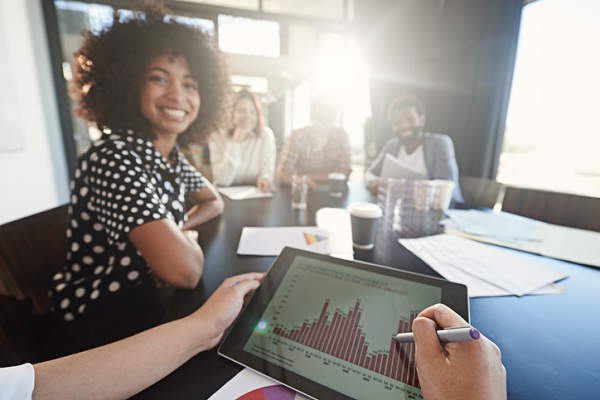 Boards do not make sufficient use of collaborative technology
The Corporate Secretaries International Association has surveyed boards for the use of technology, for example, in making performance evaluations – an area in which technology provides significant gains in efficiency and effectiveness, as the organisation notes. Only about one-third of UK boards make use of collaborative technology in board evaluations, the survey shows, noting that the failure to employ it is one reason why so many board evaluations do not succeed.
In fact, fewer than one-third of governance responsibilities are being fulfilled with collaborative technology today, according to the Forrester Research report Behind The Curve: Poor Governance Practices Risk Organizational Security and Visibility.
"Preparing reports, improving scheduling, and streamlining meeting prep is important, but it doesn't address the bigger governance challenges that boards are facing today. The governance responsibilities that are the least likely to be solved today by technology include having scorecards of key governance categories, understanding areas of greatest risk, and driving insight on company operations like HR incidents (see Figure 2). These governance areas are a challenge to boards globally," the report points out.
 Learn about the importance of using secure communications technology in the boardroom with this free white paper.
Boards know that leveraging the right collaborative technology can help to ensure compliance requirements are met, increase access to the right data, enable board members to make better decisions and improve overall security understanding, the report notes, yet there are a number of obstacles that prevent boards from making use of this critical enabler.
Lack of experience with collaborative technology
Board members have little patience for spending time struggling with complicated applications. They want to use collaborative technology, but they want to be able to learn how fast.
All it takes is one snafu caused by the platform, and so the board member will delete it from their device and continue using traditional communication methods which are inefficient and insecure.
A high-quality board portal, for example, offers a user-friendly interface which permits board members to use all functions intuitively, without the need for complicated instructions. Where board members are very inexperienced with technology, carefully directed training should be made available. But today, most of us use smartphones, tablets, and PCs or Macs without too much difficulty, so the level of knowledge required by a board portal is available to nearly all.
Another advantage of a high-quality board portal is that it can be accessed on any device and all major operating systems – so board members can use the technology with which they are familiar.
Collaborative technologies break down siloes
Another obstacle to the adoption of collaborative technologies by board members is the fear of breaking down siloes. Many board members consider themselves experts in a specific area, and do not want to share their expertise with others. They consider having others consult with them, on their own terms, as a support to their positions.
We all know today that just the opposite is true: Sharing information across all parts of an organisation is one of the best spurs to productivity. A high-quality board portal enables this kind of collaboration with real-time messaging, calls and chat. But board members have to be encouraged to participate in discussions and in collaborative projects, so that they help make the board effective. A culture of collaboration should be built by the chairman and longstanding board members.
Collaborative technologies: A high-quality board portal is secure
Board members may also be concerned that the collaborative technology is not secure. It is, of course, essential for any high-quality communications technology to assure protection against hackers and threats.
A high-quality board portal should use the highest grade of encryption to protect sensitive data and the board's working materials. It should also be regularly checked for vulnerabilities, as threats from hackers evolve rapidly. All communication should be carefully protected to ensure that no leakages can occur.
As board members are made to understand that the collaborative technology is secure, they will begin to trust it.
Diligent Governance Cloud: A reliable tool for achieving compliance
The Governance Cloud, the only integrated enterprise governance management solution that enables organisations to achieve best-in-class governance, is an ecosystem of software tools that digitises the various activities and tasks for the board of directors. As organisations grow more complex and regulations more stringent, the scope of governance responsibilities evolves. The Governance Cloud allows boards of directors to meet the demands in the boardroom and beyond with the ability to select the products they need that help them perform their best and work within their allotted budgets.
Governance leaders, executives and board directors rely on the industry-leading Diligent platform for the most secure and intuitive solution to board material management and collaboration. Diligent Boards™ is a board portal that electronically stores a board's agendas, documents, annotations and discussions within a secure board portal. Company secretaries and board chairs can use the board management software to put together board books in minutes. The board portal also has designated virtual rooms for committee work. Company secretaries of the portal can designate permissions for users to access various areas of the portal to avoid unnecessary problems with confidentiality. The "Manage Meetings" feature consolidates board directors' contacts and calendars, as well as meeting logistics. The program is a secure and intuitive solution for managing board materials and collaboration. 
 WANT TO LEARN MORE?
Learn how your board can improve their governance and rely on Diligent's dedication to customer performance. Request a demo today
Board Portal Buyer's Guide
With the right Board Portal software, a board can improve corporate governance and efficiency while collaborating in a secure environment. With lots of board portal vendors to choose from, the whitepaper contains the most important questions to ask during your search, divided into five essential categories.