Board members in the UK tend to lack technology skills. This limits their capability for leadership, as much corporate performance is linked to technology, and cyber-security threats are a board-level responsibility. Boards should seek new members with IT experience – many of these will be women, studies show, and that is also a good way for boards to achieve diversity.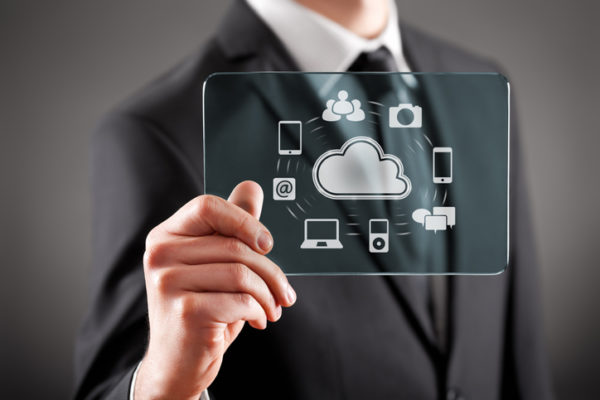 UK board members still lack tech skills…
A new report from Amrop, a global executive search firm, reveals that digital capabilities are also in short supply among board members in the UK.
The latest "Digitization on Boards" report shows that just 5 per cent of board members in non-tech organisations have digital competencies, and that the figure has barely moved in the last two years. What's more, only 3 per cent of UK boards have a Technology Committee.
Spencer Stuart reports that the vast majority of new directors appointed come from financial backgrounds.
 Learn about the importance of using secure communications technology in the boardroom with this free white paper.
…yet UK board members must confront cyber-security concerns
The failure to recruit board members with tech skills creates a high level of risk for UK companies – most experts say it's an unacceptable one.
"Cyber security is a burning red thread – the most often-cited threat," warns management consultancy Amrop, "but there are other issues as well for which board members require technology skills." The need for compliance in governance and finance-related technology is very important as well, however. There is also a danger of managing access by stakeholders  and customers to data, with customers often dissatisfied with their levels of data access.
And digital transformation is underway at most companies, in some form, with board members excluded from the process through lack of know-how to understand it.
"However, with threats come opportunities for agile organisations who adopt a clear strategy and get the timing right," Amrop adds. The question is whether board members are up to the challenge.
Along with this, digital transformation is underway at almost every company in some form, yet boards do not have the skills to manage or oversee it.
Boards seek to recruit board members with these skills, but it is not easy, as tech-skilled executives prefer to work at tech companies. "The T-shaped profile remains sought-after: Find board members with gravitas, broad business shoulders and digital incisiveness. The stakes are high, and safe and experienced hands are wanted," Amrop says.
"How and where to find these board members is not so easy," Amrop points out.
"Boards must reconcile the dilemma of youth (up-to-the-minute digital knowledge, often in the heads of young digital natives working in successful start-ups) and maturity (seasoned hands, large-scale transformation experience in a corporate setting). One solution, if the board can accommodate it, is to compose the T-shape from more than one profile. Another is to expose existing senior talent to the latest developments in Silicon Valley, and engage in aggressive training and development."
UK Board members must drive tech progress
Companies that have no board members with technology skills run grave risks.
The first is an inability to prepare a roadmap for a cyber-attack response. It is the responsibility of all the board members to ensure that the organisation is prepared to respond to a data breach. Yet most companies lack a comprehensive response plan, precisely because board members do not understand the urgency.
A lack of digital confidence among board members also slows progress on key initiatives. "This lack of skills is making it difficult for UK organisations to efficiently execute large-scale infrastructure programs and deal effectively with digital threats," explains an article in Information Age.
The board member of a leading bank, for example, recently admitted that his organisation had not prepared properly for hacker threats, and as a result, had suffered multiple infrastructure attacks. Preparation for cyber-attacks involves understanding what threats exist, how they are evolving, and where the organisation itself is vulnerable. It means board members must understand how information technology functions and connects with networks.
Another board member admitted that his company focuses on more 'traditional' technological aspects, such as disaster recovery and customer care, rather than investing in innovation and digital transformation, the article notes. This simply means that the organisation will become less and less competitive. The board members, preoccupied with financial results, will soon find that the results are disappointing if initiatives like digital transformation are not made in a comprehensive way.
It is interesting that boards with members who have IT skills are also likely to be more diverse. New digital directors tend to be younger and often represent the first women on the board, bringing valuable experience from different perspectives, the Amrop study shows. Boards that are more diverse perform better: another incentive to recruit more board members with technology skills.
One incentive for recruiting such board members is to provide a high-quality board portal that allows them to communicate effectively and in complete security.
Diligent Governance Cloud: A reliable tool for achieving compliance
The Governance Cloud, the only integrated enterprise governance management solution that enables organisations to achieve best-in-class governance, is an ecosystem of software tools that digitises the various activities and tasks for the board of directors. As organisations grow more complex and regulations more stringent, the scope of governance responsibilities evolves. The Governance Cloud allows boards of directors to meet the demands in the boardroom and beyond with the ability to select the products they need that help them perform their best and work within their allotted budgets.
Governance leaders, executives and board directors rely on the industry-leading Diligent platform for the most secure and intuitive solution to board material management and collaboration. Diligent Boards™ electronically stores a board's agendas, documents, annotations and discussions within a secure board portal. Company secretaries and board chairs can use the portal to put together board books in minutes. The portal also has designated virtual rooms for committee work. Administrators of the portal can designate permissions for users to access various areas of the portal to avoid unnecessary problems with confidentiality. The "Manage Meetings" feature consolidates board directors' contacts and calendars and the logistics of meetings. The program is a secure and intuitive solution for managing board materials and collaboration. Diligent Minutes is a core component of Governance Cloud, Diligent's enterprise management ecosystem of software that allows for end-to-end governance management
 WANT TO LEARN MORE?
Learn how your board can improve their governance and rely on Diligent's dedication to customer performance. Request a demo today
Board Portal Buyer's Guide
With the right Board Portal software, a board can improve corporate governance and efficiency while collaborating in a secure environment. With lots of board portal vendors to choose from, the whitepaper contains the most important questions to ask during your search, divided into five essential categories.