UK boards may use written resolutions and pass decisions using digital communications. These require a unanimous vote of board members, but they do not have to be present at a meeting. Or, a written board resolution may be used to end a hot boardroom debate. In either case, using Diligent's Voting and Resolution tool makes it easy for boards to make written resolutions – to debate them, to vote on them and to store the text safely.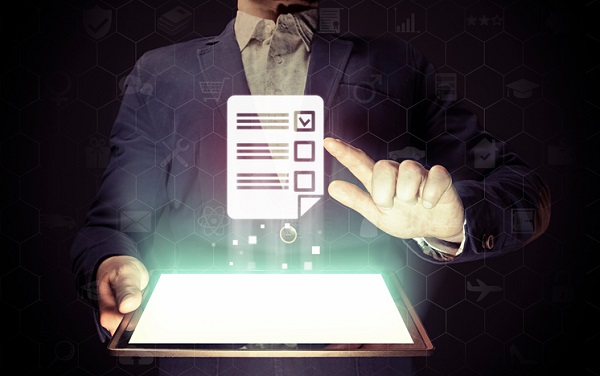 Bringing boards together to make decisions
Most members of UK corporate boards are accustomed to meeting in person on a regular basis and discussing and debating decisions in the boardroom, around the table. And, in terms of boardroom dynamics, this is still a key procedure for the most important decisions that boards make.
But boards of directors today often have to make decisions for which discussion and debate are not required. For these decisions – for example, the voting of a grant to a charity that the company supports – a written resolution can be taken, with the same force and effect as one voted in the boardroom. The advantage: Voting can be done via electronic communications, like that provided by a high-quality board portal. Such a written resolution requires a unanimous vote of all directors, but for motions like the grant to a charity, in which all are agreed, the written resolution saves time and trouble.
There is another way in which written resolutions may be useful to UK boards: Where a motion has provoked great controversy or debate, it may be useful to pass it as a written resolution, so that there can be no ambiguity or disagreement about how the motion should be implemented. The unanimous vote on such a motion, with its record in writing, helps to ensure that there can be no future disputes about the issue.
UK law does not specifically allow boards to make written resolutions, but companies are permitted to allow the procedure in their bylaws. "Companies are also permitted to take advantage of electronic communication methods for their decision-making processes. Section 281 of the Companies Act 2006 (CA 2006) allows passing resolutions (meaning those that make specific decisions) either at a meeting or in written form," explains the London-based law firm Saracen Solicitors in a note. 
"Another advantage of written resolutions is that they are quicker to facilitate than a general meeting. For example, written resolutions reduce the administrative burden of having to book a meeting venue, ascertain each director's availability, reschedule the meeting if necessary, etc.," the note continues. Similarly, no consideration need be made about a quorum, if such is required by the bylaws.
In general, company bylaws do not mandate specific circumstances in which written resolutions should be made. Boards usually decide on an ad hoc basis whether a meeting is required, or whether a written resolution is appropriate. When issues are hotly debated in the boardroom, it is up to the board as a whole whether to resolve matters with a written resolution or simply with a vote.
In the UK, however, it is not possible to end a director's term before its time, nor that of an auditor, with a written resolution. These actions would require a full board meeting.
When authorising the use of written resolutions, boards should take into account specifics about voting procedures, delays, etc. Company bylaws should specifically state the procedure for including or not including directors who have conflicts of interest in the motion considered for a written resolution.
The proposed written resolution must be circulated among all board members (or all committee members if it is a committee-based decision). Failure to reach any of the directors could even be considered and treated as criminal negligence. Further, sensitive matters of this sort should be kept secure from leaks or hackers.
Hence, it is crucial to use reliable and secure messaging, and only a high-quality board portal can offer this kind of assurance. Not only is the messaging provided secure, but all communications are secured with the highest grade of encryption available. And, with a high-quality board portal, electronic signing of communications is facilitated, so that a resolution can receive full passage in this manner.
The significance of board resolutions requires that board directors keep them safe and secure. Boards typically store board resolutions and the sample board resolution with the rest of their bookkeeping records. The importance of resolutions should motivate boards to have backup copies of them. Paper resolutions may be subject to theft or destruction by natural disasters, such as fire, flood, earthquake or tornado.
Board management software expedites the process of writing board resolutions without compromising compliance or quality. Diligent's Governance Cloud offers all of the tools for streamlining voting procedures and securely storing and preserving important documents so that they can be retrieved quickly and easily when boards need them.
Diligent Governance Cloud offers tools for Voting and Resolutions
Board management software systems, such as Governance Cloud by Diligent, provide the safest storage system for corporate boards. The system offers high-level security using unlimited, cloud-based storage. The board portal system provides a secure, online document storage system to preserve founding governance documents, board resolutions and other documents for the life of the corporation.
The Voting & Resolutions tool is part of Governance Cloud. The voting tool allows for quick voting, "for" or "against," in one click. Board directors can also use the tool to vote "yes" or "no," or abstain from the vote, without using a signature. Directors can also leave remarks in the comment box explaining their vote if they so choose. Directors have the option of adding a feature that automatically tallies results and provides a real-time summary of the voting. Diligent also makes it possible for board directors to apply their signatures electronically across multiple boards on the same platform. Diligent's voting tool is the perfect choice for writing, voting on and certifying board resolutions using a highly secure platform.
 WANT TO LEARN MORE?
Learn how your board can improve their governance and rely on Diligent's dedication to customer performance. Request a demo today
Board Portal Buyer's Guide
With the right Board Portal software, a board can improve corporate governance and efficiency while collaborating in a secure environment. With lots of board portal vendors to choose from, the whitepaper contains the most important questions to ask during your search, divided into five essential categories.