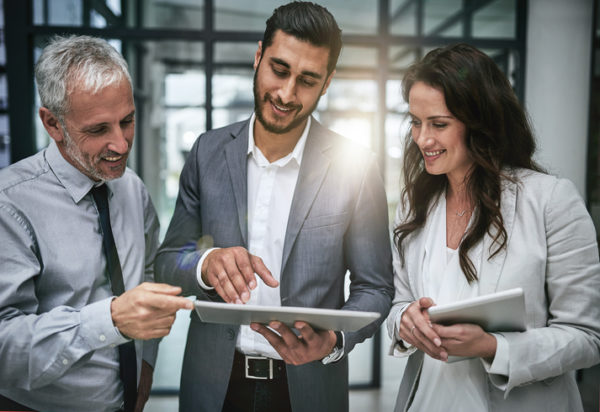 Modern Governance: The Right Tools for Board Self-Assessment 
There is a well-defined correlation between board performance and board self-assessment and there are many reasons why boards should be conducting board evaluations. Board self-assessments are valuable as they strengthen how organisations operate, which has a strong relationship to how they govern.
In the UK, getting the most effective combination of directors on a board is a daunting challenge for the chair and the company secretary. "Findings suggest the majority of boards still lack a comprehensive process for making changes to the composition of the board," as a note from the UK Institute for Chartered Secretaries and Administrators points out.
"A board built on a handful of relationships has the inherent risk of insularity, with homogeneity often acting as a hindrance in an increasingly dynamic environment. Traditionally, boards have recruited from a handful of C-suite executives, but companies are now realising that it is breadth of perspective, not the mere inclusion of diverse traits, that benefits the organisation," the note adds.
With this realisation, UK boards are appreciating the value of corporate governance in the modern era, comprising of tools such as Diligent's board self-assessment tool that show boards where gaps lie.
Certainly, each board member brings a specific contribution to the board's composition: It may be skills in technology, or a cybersecurity sitting on the board, or it may be experience in finance – outside of the core executive directors, each board member should fill a gap, so that the group brings broad diversity to bear on each issue.
This kind of combination makes for lively debate, and useful exchanges of views, and all that leads to improved board performance.
But just as each director brings a contribution, there are bound to be a few board-related skills that each director lacks. These can be hard skills like business experience – an inability to grasp the details of the company's operations – or soft skills like good communication, people dynamics, etc.
Board Skills Assessment in Modern Governance
There are many ways how board of directors should evaluate their own performance
Skills assessment using board management software offers an extremely accurate way to determine strengths and weaknesses; in this way, modern governance provides solutions that are vastly more efficient, and which address the obstacles to effective board assessments.
One of the greatest challenges to effective board assessments is getting the questions right. It is all too easy to create a list of check-the-box queries, and then, when all of the easy answers are gathered, claim that an assessment has been completed.
Using board management software, the company secretary can look back at previous assessments, and even consult some examples from other organisations, to address the areas that are most important at this particular company.
Modern governance solutions such as Diligent's Board Assessment Tool also offers more flexibility than the spreadsheets and forms used previously for board self-assessments. A director can now expand an answer to a question, perhaps relate it to another answer, or even add in questions that the director feels are relevant.
Another obstacle is that this kind of questionnaire for board members must be kept confidential. Boards may decide to share them or not, but certainly a leak of this information would be disastrous.
With modern governance, boardroom technology encrypts the stored replies of directors and then keeps them in a secure environment. In this way, directors can answer questions frankly, and in confidence.
Board Self-Assessment Checklist for Modern Governance
Board assessment tools provide different templates and checklists of the issues a board member should consider in a self-assessment. With board software, directors can consult relevant material when answering questions – for example, the company mission statement while replying to questions about corporate purpose.
Here is a board self-assessment checklist that merit focus:
Supporting the Mission. Do you understand the greater purpose of the organisation as a whole?
Following Industry Trends and Developments. Do you have a grasp of the market the company operates in, its sector trends and how external economic events might disrupt it?
Building and Monitoring Strategy. Can you help direct and build strategy for the coming months, as well as for the long term?
Overseeing Programs, Services and Financial Reports. Can you keep up with the development of programmes and services, and can you interpret the financial statements?
Overseeing Management. Can you build a relationship with managers, understand their points of view and oversee their activities?
Being a Goodwill Ambassador. Can you work with the press, shareholders and other stakeholders?
Understanding Board Structure and Composition. Do you understand how the board – and its committees – function, and can you serve on a committee?
Are you able to interview and judge candidates for the board?
Board Meeting Participation. Can you put in the hours, including preparation time?
Self-Assessment of Attitude. Are you right for the role of board member? Is it a good fit for you?
Board Self-Assessment Questionnaires – in Modern Governance
Board self-assessment questionnaires provide an opportunity for boards to analyse everything from how a board of directors are structured to the performance of board members in order to pinpoint areas in need of improvement to better meet company goals. The great advantage of board self-assessment questionnaires is that they can be aligned very closely with the most important areas to be explored in the board evaluation.
Modern governance solutions aids the maintenance of trust and anonymity in board self-assessments, and these are two of the most important components of the process. Board management software solutions provide a beneficial framework that supports board self-evaluations that protect the integrity of the process.
Digital solutions for board assessments, like Diligent's Board Assessment tool, are a convenient, efficient and cost-effective alternative to cumbersome spreadsheets and over-used templates. Boards that use Diligent's Board Self-Assessment tool can expect candid, objective results without the added cost of hiring a third-party administrator.
Diligent's Board Assessment Tool – The Cutting-Edge of Modern Governance
The Diligent Board Assessment tool offers many valuable features, such as:
Setting up various types of questions
Monitoring submissions
Automatically reporting
Customising reports
Adding graphics
Diligent's board evaluation tool supports the complete evaluation process. As a critical part of the Governance Cloud™ ecosystem, Diligent Evaluations™ simplifies board performance analysis with easy assessment creation, analysis and report generation. Governance Cloud is Diligent's ecosystem of cloud-based governance tools that provides a complete solution to enable the leading bodies of organisations to mitigate risk and govern collectively at the highest level.
Diligent's Board Evaluation software includes powerful assessment creation tools with multiple question types, an intuitive questionnaire creation interface with innovative solutions for glossaries and supplemental information, and e-signature sign-off. It provides safe, secure recordkeeping – users can view past evaluation results with just a few clicks. Boards can also enjoy bulletproof security with the highest levels of threat protection and encryption.
Directors can complete important compliance tasks through the familiar Diligent Boards interface. There is no new software or workflows to download or learn.
And there is seamless integration with other board functions. Directors can complete and e-sign assessments from anywhere, via PC, iPad, Windows 10 tablet or the Web.
There is also 24/7/365 white-glove support for the immediate resolution of any issues. And full Diligent Boards integration enables directors to complete compliance tasks quickly and easily.
Board Portal Buyer's Guide
With the right Board Portal software, a board can improve corporate governance and efficiency while collaborating in a secure environment. With lots of board portal vendors to choose from, the whitepaper contains the most important questions to ask during your search, divided into five essential categories.