Conflict of interest is a difficult concept to understand. Here are some conflict of interest examples to show how it works in practice.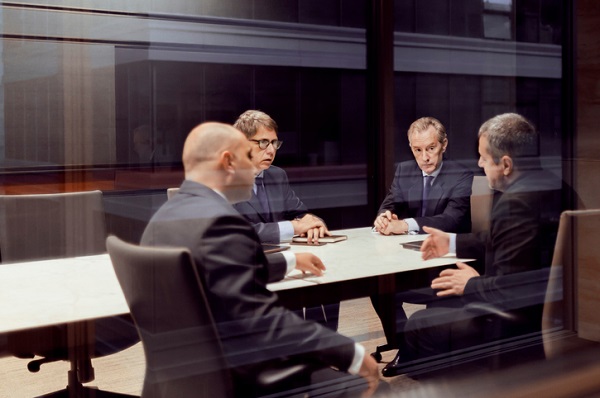 Board of Directors Conflict of Interest 
The meaning of conflict of interest is a simple and very old concept. However, conflict of interest issues are often complex, and one with which many board members struggle.
Board of directors conflict of interest can be as simple as a public statement involving investments outside of the company. Or taking a stake in a company which competes with yours in a specific way — one you might not even be aware of.
Some company directors, especially at private companies, fail to properly grasp the distinction between the company as a separate legal entity and their own personal and financial matters. Instead, they tend to view themselves and the company as one and the same.
"In an ideal world, all company directors would make decisions and act purely in the best interests of the company. However, in some cases the lines between the benefit for the company and the director personally become blurred. The director's ability to look at the merits of a particular situation and act objectively fail, and instead, they start to view the company as a simple extension of themselves," notes the London-based law firm Jameson Smith & Co.
Legal Conflict of Interest Examples
Conflict of interest is a difficult concept to understand. Here are some conflict of interest examples to show how it works in practice.
Example 1 – The rule against self-dealing
A long line of court decisions have held that board of directors must not place himself/herself in a position where their personal interests conflict, or may potentially conflict, with their duties to the organisation they serve. It is also clear that a board member must not derive any personal advantage from service on the board, unless expressly authorised to do so, explains London-based law firm Withers.
For example, in a recent court case, a board member made use of inside information to make a profitable investment, without obtaining authorisation from the board. He was obliged to repay much of the profit earned to the company for which he acted as a board member.
Example 2 – Conflict over clients in a related business
It's not unusual for a director who works in a specific sector to be involved with several other businesses in the same business, whether at the board of director level or as a manager, as London-based Ashby Cohen Solicitors points out.
But a director does not have the right to try to attract clients from the company for which he/she serves on the board to one of these competing businesses. This can be a difficult challenge, as it will be natural, when working with a potential client, to try to gain new business.
The same would hold true of a director who resigns from one company and starts one of his/her own. The duty to avoid a conflict of interest continues even after the person has stopped being a director "as regards the exploitation of any property, information or opportunity of which he became aware at a time when he was a director" (Companies Act 2006 s.170(2)(a)).
Example 3 – Mixing personal and corporate transactions
A director may own a company that services the company for which he/she serves on the board — with the permission of the board of directors — but may not use that service company as a means to earn profit from the former one, as Glasgow-based law firm DWF says.
In this case, a director owned a company that serviced the one for which he served on the board, and which engaged in shipping of goods to it. When a large VAT rebate was paid to the main company, the director arranged for it to be transferred to the one he owned on the basis of commissions he claimed were owed. The court ruled against the director, finding that he had been guilty of a conflict of interest and had acted dishonestly. In essence, he was attempting to take advantage of his position as director to earn profit for himself.
Example 4 – Making personal use of an opportunity obtained through the company
Board members may become involved in working with management on compensation or employee benefit issues. There have been cases where board members have used their positions to create compensation structures or benefit schemes that provided them with exceptional benefit, while not necessarily being in the best interests of all employees. This kind of conflict of interest may be hard to avoid, in that few employees or managers may understand how such a thing could be managed. The board should maintain total transparency on compensation and benefits, allowing third-party review when possible.
Example 5 – Board member does two jobs with conflicting oversight
While a board member may not gain personally from being CFO and head of the audit committee at the same time, the potential for conflict of interest in oversight is considerable, as the CFA Institute reports.
"An article in Reuters describing how a $100 million loss was not corrected by Toshiba sets the stage for examining one of these corporate governance practices, preventing conflicts of interest. In addition to providing fascinating details behind this 'uncorrected misstatement,' the article reveals that Makoto Kubo was Toshiba's chief financial officer (CFO) from June 2011 through June 2014. He then became chairman of Toshiba's audit committee that same month, presumably immediately after he left as CFO." This is why the independence of the audit committee must be carefully protected, the Institute points out.
Diligent's Conflict of Interest Forms Supports Good Governance
Even while the market has placed the importance of practising good corporate governance in the limelight, governance solutions have lagged behind risk and compliance solutions.
Diligent designed the Governance Cloud with the processes of board directors, executives, general counsels and company secretaries in mind. No other company offers such a comprehensive array of board software tools that are cohesive and connected to fully meet the needs of today's board directors.
The few governance solutions that are in the market today have largely been fragmented and disconnected from other processes. Board of directors, general counsels and company secretaries are realising the need for governance solutions that help them manage governance activities effectively and efficiently. Boards need products to help them streamline duties for compliance, regulation and governance while keeping all processes in a highly secure, confidential platform.
The Governance Cloud, the only integrated enterprise governance management solution that enables organisations to achieve best-in-class governance, is an ecosystem of software tools that digitises the various activities and tasks for the board of directors. As organisations grow more complex and regulations more stringent, the scope of governance responsibilities evolves. The Governance Cloud allows boards of directors to meet the demands in the boardroom and beyond with the ability to select the products they need that help them perform their best and work within their allotted budgets.
As part of the Governance Cloud ecosystem, Diligent Conflict of Interest forms moves reporting online, eliminating the time and resource-intensive process of assembling binders, mailing information that may require last-minute updates, and waiting for days, possibly weeks for the return of signed packets. Informed by our work with leading boards and 450,000-plus executives worldwide, these questionnaires channel all of your conflict of interest disclosure data into one convenient, secure online place, in real time. Easy to customise, administer, and use, Diligent Conflict of Interest forms save time, minimise errors, and deliver a more streamlined process for everyone.
 WANT TO LEARN MORE?
Learn how your board can improve their governance and rely on Diligent's dedication to customer performance. Request a demo today
Board Portal Buyer's Guide
With the right Board Portal software, a board can improve corporate governance and efficiency while collaborating in a secure environment. With lots of board portal vendors to choose from, the whitepaper contains the most important questions to ask during your search, divided into five essential categories.