Corporate governance experts agree that collaboration is the key to boardroom productivity, and collaboration technology supports it better than any other application. There is no surer way to create a cohesive and productive boardroom than with collaboration technology. Collaboration technology breaks down barriers and helps to keep boardroom discussion easy and productive.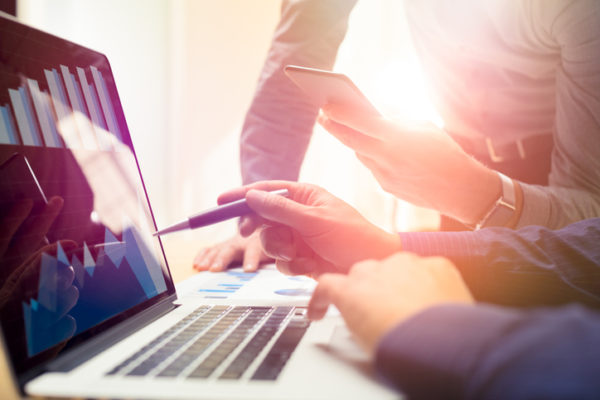 Collaboration is the key to boards of directors' success
Corporate governance experts agree that collaboration is the key to boardroom productivity. "There are some general things a board chairman can and should do in order to create a constructive team production culture that contributes to value creation.
A constructive boardroom team production culture can be characterised by cohesiveness, creativity, openness and generosity, criticality, and involvement and preparations. Cohesiveness reflects the ability of the board to continue working together successfully and are motivated to stay on the board. Cohesiveness also includes having a good atmosphere at board meetings," writes Professor Jonas Gabrielsson of Lund University in Sweden.
There is no sure way to create a cohesive and productive boardroom than with collaboration technology.
 Learn about the importance of using secure communications technology in the boardroom with this free white paper.
Collaboration technology builds productivity
Today, collaboration technology is an important way of getting the best out of an organisation's talent, explains Deloitte in a recent study. Globalisation has increased the geographical spread of many British businesses, while the economic downturn in the UK has placed demands on organisations for greater productivity.
The Deloitte study shows that 60 per cent of UK organisations feel that collaboration technology improves productivity and makes communication more efficient. Ironically, the same study shows that UK companies are at the lowest level with respect to their European peers in terms of using collaboration technology, as well as in terms of innovation.
Effective communication is at the heart of all boardroom productivity. The chairman and the company secretary must work to break down barriers of all kinds: cultural barriers, as UK boards increasingly engage directors from abroad; skillset barriers, as the need for specific skills brings directors to boards who are not necessarily accustomed to talking business outside of their areas of expertise; and personal barriers, as some board members, inevitably, don't get along.
Collaboration technology breaks down barriers. As governance expert Elizabeth Jameson points out: Directors should feel that the right issues are being discussed at meetings, and that they have the ability to give their views, debate or propose matters for discussion that they feel are of importance.
What is effective collaboration technology?
The next generation of collaboration technology encompasses richer communications, document-sharing and co-creation, all on a wide choice of devices and operating systems, as Deloitte points out.
When combined with a culture that promotes innovation and rewards productivity, those who use collaboration technology are significantly happier with their work and their environment than those who have no access to such tools.
A high-quality board portal and board management software provides all of the necessary support to enable board members to communicate easily, comfortably and within a secure environment. They can message, talk, chat or collaborate on a virtual whiteboard, all in real time.
But user-friendly access is just as important; board members do not have time to struggle with endless training sessions or to learn complex usage routines. They need a board portal that they can easily adapt to the devices they prefer – one that works on all platforms. Directors can access board documents via website portal; on both iOS and Android tablets or phone apps; and on a PC or a Mac. And they need to be able to reach customer support wherever they are and whenever they need it.
A high-quality board portal enables all directors to maximise their time, talents and contributions – preparation for meetings, participation and follow-up are made intuitive.
Directors can access a library of documents and materials, including board books, directly on the board portal, and all communications are archived and stored there for reference. Board notes and agendas can be kept there, too, and all of these documents and materials can be updated in real time, keeping everyone current and on the same page.
Board members can also take advantage of built-in risk management and compliance safeguards, such as applications that help track potential and real conflict-of-interest contexts.
And all of this takes place in an environment that is threat protected for security. The board portal should ensure that all communication is safe from prying eyes, and that all material stored on the platform is encrypted.
Diligent Governance Cloud: A reliable tool for achieving compliance
The Governance Cloud, the only integrated enterprise governance management solution that enables organisations to achieve best-in-class governance, is an ecosystem of software tools that digitises the various activities and tasks for the board of directors. As organisations grow more complex and regulations more stringent, the scope of governance responsibilities evolves. The Governance Cloud allows boards of directors to meet the demands in the boardroom and beyond with the ability to select the products they need that help them perform their best and work within their allotted budgets.
Governance leaders, executives and board directors rely on the industry-leading Diligent platform for the most secure and intuitive solution to board material management and collaboration. Diligent Boards™ is a board portal that electronically stores a board's agendas, documents, annotations and discussions within a secure board portal. Board secretaries and board chairs can use the portal to put together board books in minutes. The portal also has designated virtual rooms for committee work. Company Secretaries can designate permissions for users to access various areas of the portal in order to avoid unnecessary problems with confidentiality. The "Manage Meetings" feature consolidates board directors' contacts, calendars and the logistics of meetings. The program is a secure and intuitive solution for managing board materials and collaboration.
 WANT TO LEARN MORE?
Learn how your board can improve their governance and rely on Diligent's dedication to customer performance. Request a demo today
Board Portal Buyer's Guide
With the right Board Portal software, a board can improve corporate governance and efficiency while collaborating in a secure environment. With lots of board portal vendors to choose from, the whitepaper contains the most important questions to ask during your search, divided into five essential categories.