Organisational cultures lead to different styles of communication, and a Board of Directors must transcend the style they are accustomed to as conditions change. Failing to maintain adaptive communication is a common boardroom failing, and it leads to a series of communication mistakes that boards should correct.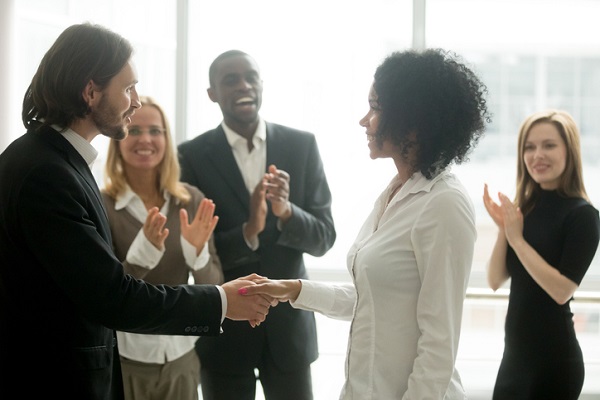 The Board of Directors role, culture, communication style and mistakes
The board of directors role always sets the culture for an organisation, and part of that culture is how the organisation communicates.
In the UK, while there are many types of boardroom culture and communication, these can be reduced to four basic styles, according to the London-based consultant Spencer Stuart:
Inquisitive: These boards value the exchange of ideas and the exploration of alternatives;
Decisive: These boards are focussed on measurable results, driving a focussed agenda and outcome-oriented decisions;
Collaborative: These boards value consensus and having a greater purpose; and
Disciplined: These boards emphasise consistency and managing risks and prioritise planning and adherence to protocols.
Each style has its own virtues and challenges, and, within each one, there are attendant difficulties that can lead to communications mistakes.
For example, a board whose style is predominantly inquisitive spends much time exchanging ideas. This kind of deliberation is usually positive, but it leads to slower and reduced communication with others. When there is a crisis, and a need for rapid responses, a board with this style of communication can take too much time to react.
On the other hand, a decisive board which makes decisions rapidly may also communicate faster than it should, without due reflection.
And a collaborative board, that values consensus, may hold back communications that should be made while seeking a perfect consensus – German boards are, in fact, known for this failing.
Want to learn more about how board management software can allow your board to better respond to a crisis?
Download the Forrester Report and see how your board could improve their communication practices.
Board of Directors build effective corporate culture, but struggle with communication
An effective culture is a crucial element for the effectiveness of any board of directors, and boards should consciously determine how they want to communicate, and how the rest of the company should follow their example.
There are, however, specific areas where boards often stumble in creating communication styles.
One classic mistake is that of sealing off the boardroom from communication with the rest of the organisation. Some Board of Directors, figuratively speaking, lock themselves away and then issue pronouncements. This is a mistake; boards should cultivate dialogue with all stakeholders. There should be channels for communicating with workers, management, shareholders, and even with the public and the press.
Effective communication with management is, of course, absolutely essential if the board is to make its strategy understood so that management can make it all happen. Longstanding board members probably know top management well, and already have working relationships with them, but it can be difficult for new board members to achieve the same level of communication. The chairman should not make the mistake of neglecting this kind of communication, and should see that all board members can engage in dialogue with management as desired.
 Learn about the importance of using secure communications technology in the boardroom with this free white paper.
Insufficient 'voice' in the boardroom is something that workers often complain about, and failing to make that 'voice' heard is a common board-level mistake, as a recent report points out.
"Communication and engagement should involve all workers, those with permanent contracts and fixed-term contractors as well – in the UK, contractors now make up a critical amount of the workforce, and this includes individuals engaged under contracts of service, agency workers, and remote workers, regardless of their geographical location. Different sections of the workforce may have different interests and priorities and a combination of engagement methods may be necessary to ensure that a wide selection of views can be gathered."
Engagement through a range of formal and informal channels helps the workforce to share ideas and concerns with senior management and the board. It provides useful feedback about business practices.
As for the board itself, along with its committees, there should be a specific style of messaging for internal communication as well. Neglecting the ways in which directors communicate with each other, and with the outside world, is a serious mistake.
Some Board of Directors and company secretaries send out too many messages, so that the board members only glance at most of them. Others don't send out messages often enough or fast enough for directors to keep up with the most important developments. The role of the board is to make critical decisions, and to communicate them to the parts of the organisation that need to know about them. Boards need to communicate the right information to the right people, and to limit access to that information to those in the organisation who have no need to know about it.
Boards also need access to the right information when they need it. Maintaining communication for discussion includes giving directors the materials they need to understand strategy and to make judgements about it.  A Board of Directors must have secure access to materials in real time if they are to manage the pressures of keeping a company on the right track.
Diligent Governance Cloud: A reliable tool for achieving compliance
The Governance Cloud, the only integrated enterprise governance management solution that enables organisations to achieve best-in-class governance, is an ecosystem of governance software tools that digitises the various activities and tasks for the board of directors. As organisations grow more complex and regulations more stringent, the scope of governance responsibilities evolves. The Governance Cloud allows boards of directors to meet the demands in the boardroom and beyond with the ability to select the products they need that help them perform at their best and work within their allotted budgets.
Governance leaders, executives and board directors rely on the industry-leading Diligent platform for the most secure and intuitive solution to board management software and board collaboration. Diligent Boards™ is a board portal that electronically stores a board's agendas, documents, annotations and discussions within a secure board portal. Company Secretaries and board chairs can use the portal to put together board books in minutes. The portal also has designated virtual rooms for committee work. Administrators of the portal can designate permissions for users to access various areas of the portal in order to avoid unnecessary problems with confidentiality. The "Manage Meetings" feature consolidates board directors' contacts, calendars and the logistics of meetings. The program is a secure and intuitive solution for managing board materials and collaboration.
 WANT TO LEARN MORE?
Learn how your board can improve their governance and rely on Diligent's dedication to customer performance. Request a demo today
Board Portal Buyer's Guide
With the right Board Portal software, a board can improve corporate governance and efficiency while collaborating in a secure environment. With lots of board portal vendors to choose from, the whitepaper contains the most important questions to ask during your search, divided into five essential categories.