Far from being just another piece of administration, a well-crafted structured board meeting agenda template can be a critical tool to ensure successful board meetings. An effective board meeting agenda template will vary from board to board, but the focus should always be on creating a board agenda that adds value and that works for the organisation. For Company Secretaries and Board Chairs, the humble board agenda can be a secret weapon that delivers control, efficiency and focus. With UK Boards under constant pressure to improve efficiency and productivity, how can the agenda meeting template be used to improve performance?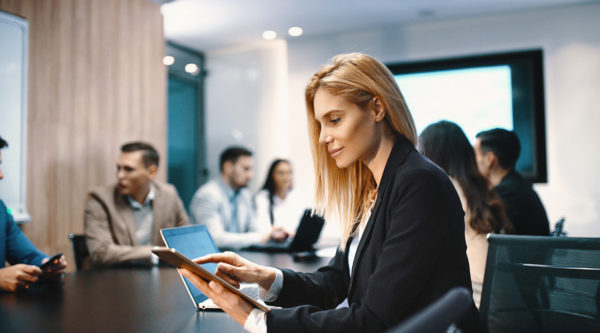 Agenda Meeting Template and Supporting Structured Meetings
The word "agenda" comes from Latin, meaning "to drive on" or "set in motion," and it is, therefore, a particularly appropriate term for Boards, whose primary objective is to deliver shareholder value by helping the organisations that they serve to move forward. Whether distributed in hard copy form to board members or, as is now more common, circulated by email or communicated securely via board portal software, the sharing of the agenda is an important sign that the Board is being called to discharge its duties.
1. Preparation of Board Meeting Agenda and Creating An Agenda for Meeting
Prior to the meeting, the board meeting agenda indicates the items to be discussed and the order in which they will be addressed. When creating an agenda for a meeting, the agenda items should reference the relevant sections of the board papers. If board meeting agenda software is employed, this is easily done with links to the appropriate sections. This enables directors to prepare effectively by reviewing the documents in the board portal n the context of the discussion items and helps avoid delays during the board meeting.
2. Board Meeting Agenda Template
Using a board meeting agenda template means the agenda follows the same format each time. Directors are familiar with the process and their expectations of the meeting and its objectives are set before the event.
3. Formal Meeting Agenda Structure
A well-balanced formal board meeting agenda puts structure around the meeting, allowing the Chair and the Company Secretary to keep it on track, on time and on topic. This control keeps directors focused on the contributions and decisions that they are expected to make. A particularly wayward board may find that written time allocations on the board agenda help keep the meeting moving in the right direction.
4. Board Meeting Minutes and Foundation
A foundation for the board meeting minutes and corporate record: The meeting agenda is an invaluable starting point for the Company Secretary in drafting the meeting minutes. If the agenda has been prepared using board portal software, items can be automatically pulled through into the draft meeting minutes. This lowers the administrative burden and increases accuracy.
Need to take better board meeting minutes? Use this meeting minutes kit to make sure you are prepared for your next board meeting.
What Should Be Included In A Board Meeting Agenda?
It's important that the board agenda is brief, well-structured and meets the general objectives of the board meetings. It should contain specific topics rather than broad areas. In other words, "Options for the southern region sustainability strategy" is a suitably detailed topic, whereas "Strategy" is probably too vague.
Deciding what to put on the board meeting agenda is a process that commences almost as soon as the previous meeting ends. The previous meeting's agenda and meeting minutes are a useful starting point, so that any items that were carried over are certain to be included. It is also practical to consult the corresponding agenda from the previous year to ensure that any annually managed items are not overlooked.
The next step is for the Company Secretary to meet with the Board Chair and the CEO to find out what items they wish to include on the agenda for the coming meeting. In planning this, they should consider what the objectives of the meeting are and in which areas the Board can best contribute valuable insight. This may be followed by a call to directors to ask if they have any areas they feel merit raising at the board level.
The order in which items appear must also be considered. Issues of compliance, operations and governance should be handled first, but briefly – it's up to the Company Secretary and the Chair together to ensure that the Board does not expend too much time and effort in this area (see discussion on consent agenda below). The agenda should then move to important strategic items. The items should be presented logically, so that decisions that are contingent upon one another can be made effectively.
The board agenda should indicate whether items are for action, requiring discussion and decisions, or for information. Action items can usefully be posed as questions that the Board needs to answer. These will need a longer time allocation than information items, and provisions should be made for this.
At the start of the meeting, significant time can be saved through the use of a consent agenda. This groups together standard procedural issues that are generally authorised without debate into a single item that can be approved in one motion. The consent board agenda can include items such as previous meeting minutes, standard contract renewals, and even the CEO report and financials, providing that the directors have had sufficient time to review them prior to the meeting and no issues are anticipated to arise. Read more about how to write an agenda here.
Free Board Meeting Minutes Agenda Template
An effective board meeting agenda template will vary from board to board, but the focus should always be on creating an agenda that adds value and that works for the organisation. Here is a free board meeting minutes agenda template for effective meetings:
Notice of Board Meeting: [Company name] calls a meeting of the Board of Directors on [Date] at [Time] at [Venue]
1.) Call to order
2.) Review and revision of agenda, if required
3.) Approval of Consent Agenda
a. List of items included in consent agenda (e.g., previous meeting minutes, sub-committee reports)
4.) Decision items for board review and approval
a. List of items, phrased as questions, if appropriate, on which the outcome will be a Board decision and/or actions. Time allocations indicated, if necessary
5.) Discussion items
a. List of items for the Board's discussion. This could include strategic review and counsel.
6.) Information items
a. List of items for the Board's information
7.) Other business
8.) Meeting adjournment (and review)
Boards should always be looking for ways to improve performance, and this includes board meetings. It is a good idea to include a short evaluation of the meeting, either at the end of the meeting or shortly afterwards, while it is fresh in directors' minds. Include questions about the board meeting agenda and the resulting structure of the meeting. How useful was the board meeting agenda for facilitating a productive meeting, and are there any suggestions for improvement?
A solid meeting agenda template can help the Board focus on discharging its duties effectively and staying on track. Combined with good pre-meeting communication and preparation by directors, it can save significant time and improve Board efficiency to "set in motion" the next phase of company development.
Diligent's Governance Cloud – Secure Board Management Software
The Governance Cloud, the only integrated enterprise governance management solution that enables organisations to achieve best-in-class governance, is an ecosystem of software tools that digitises the various activities and tasks for the board of directors. As organisations grow more complex and regulations more stringent, the scope of governance responsibilities evolves. The Governance Cloud allows boards of directors to meet the demands in the boardroom and beyond with the ability to select the products they need that help them perform their best and work within their allotted budgets.
Governance leaders, executives and board directors rely on the industry-leading Diligent platform for the most secure and intuitive solution to board material management and collaboration. Diligent Boards™ electronically stores a board's agendas, documents, annotations and discussions within a secure board portal.
Board directors are obligated to perform a host of varied duties and responsibilities. Diligent developed a suite of governance tools to help them fulfil their responsibilities accurately and efficiently. The Governance Cloud ecosystem of products includes:
Board Portal Buyer's Guide
With the right Board Portal software, a board can improve corporate governance and efficiency while collaborating in a secure environment. With lots of board portal vendors to choose from, the whitepaper contains the most important questions to ask during your search, divided into five essential categories.