Corporate governance and change management expert Robert L. Ford began working in the United Arab Emirates (UAE) in February 2009, as the full impact of the global downturn was becoming apparent. Despite difficult economic conditions, he was able to sustain his 26-strong Corporate Services team in an environment in which, he says, the topic of governance was ever-present but hadn't been fully developed. In the intervening decade, Robert has witnessed the evolution of corporate governance in the middle east region renowned for its fast pace, entrepreneurial outlook, multicultural society and international ambitions. We were delighted to have the opportunity to talk with Robert and get his perspective on the changing governance landscape in the UAE.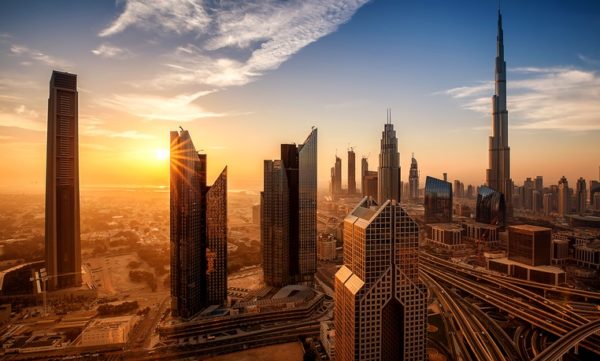 You've worked in the UAE now for almost a decade – how would you describe the overall state of corporate governance?
Governance is very much a developing platform in the UAE, which has gained concerted momentum in the last few years. Overall there's a growing acknowledgement of the correlation between good corporate governance and diversity and a company's financial performance, and also a perceptible move towards businesses in the region becoming more transparent. This is strongly supported at the government level, where there's an understanding that good governance makes businesses more stable, sustainable and attractive for foreign direct investment and local investors.
In the drive to bring the UAE into line with global corporate governance standards, there were changes to Commercial Companies Law in 2015 for the governance of companies on-shore and, more specifically, listed Joint Stock Companies. Then, in 2016, the Emirates Securities and Commodities Authority issued Decree No. 7 RM, which was a major overhaul of the existing governance regime. But this is rules-based regulation, not guidance or principles-based approach for adoption. Rather than the 'comply or explain' approach followed in the UK, these are defined rules with penalties for non-compliance – it's effectively 'comply or face the consequences'. This can make the conversation around governance more about ticking the right boxes than about effecting an embedded culture of governance within the organisation, which is encouraged by a principles-based approach. However, a more rules-based approach is more effective in certain countries due to corporate culture. Large fines and the threat of imprisonment can serve to encourage compliance with the rule-based corporate governance provisions.
One aspect we're seeing a lot of improvement around is third-party transactions and conflict-of-interest disclosures. Previously, these may have been tacitly authorised, but minority shareholders had no visibility. Now listed companies have to include conflict-of-interest and third-party transactions in their corporate governance report so there's much better transparency around these issues.
How about corporate governance in the SME sector?
Again, this is best described as 'nascent', but it is an area of increasing interest, and that's important because 85-90% of businesses here are SMEs. They're private, often family-owned companies and are the largest employers of local workers and expatriates, contributing significantly to the stability of the economy and the national GDP. For these organisations, the rationale for investing in corporate governance frameworks is not something they necessarily appreciate, so there can be resistance to devoting resources to developing governance frameworks and training.
There is definitely an appetite for improvement, though. Not-for-profit organisation Hawkamah was set up in 2006 to bridge the corporate governance gap and promote diversity and the role of the Company Secretary in the region. In 2011, they worked with government agency Dubai SME to develop and launch the Corporate Governance Code for Dubai SMEs. This code very much reflects the developing approach to governance in the sector and offers proportionate suggestions for businesses to implement as they progress along their governance journey. It also offers guidance on family governance, which is a big factor, with so many businesses in the region being family-owned and -managed.
SMEs are starting to recognise that good governance also offers individuals' safeguards and promotes more transparent, accountable decision-making. This is also being thrown into sharp relief when high-profile failures are attributable to poor governance, such as the recent collapse of Abraaj Capital, which was the largest private equity firm in the Middle East before their demise. The lack of transparency in such cases is attracting the attention of the authorities, and I believe we may well see further decrees from the government to tighten aspects of governance and extend jurisdiction to a broader range of companies beyond those that are listed.
The government is undoubtedly leading by example with respect to corporate governance maturity and in areas of diversity and succession. A lot of departments and quasi-government organisations adopt international best practice standards and use advanced software and tools to manage governance and risks. Then there are the free zone companies, a small number of which operate to international governance standards.
There's still a lot of variation on the levels of governance across the different free zones and Emirates. Some companies work to international standards and some adopt the prescribed basic standards within the Commercial Companies Law or the regulations of the respective free zone and Emirate. But the real challenge is knowing day-to-day what governance should look like within organisations both on-shore and in the free zones.
Find out how Diligent Boards uses high-level encryption to keep customer data ultra-secure
So what are the barriers to embedding enhanced good governance in the UAE?
One of the biggest barriers I see is that companies tend to look primarily to law firms for legal advice on corporate compliance. So, they get reams of accurate legal counsel, with all of the many caveats, but no positive guidance on how to roll out and implement frameworks in everyday operations. There's no point having a governance framework that no one knows how to implement or understands.
A company might have a huge handbook of policies and corporate governance manual, but it's just being used to prop open the door to governance. Once you get inside the organisation, you often find out that no one really knows how to move forward in creating a real culture of governance excellence beyond ticking the right compliance boxes.
The rules-based approach of Decree No. 7 RM sets a tone of 'obey or face the consequences' but that, to some degree, shuts down the discussion around how to apply governance principles to the different types of commercial entities in this region. What's more helpful is for governance professionals to ask the question: "How do we do business here? How can we be smart and balance commercial interests, underpinning them with good governance practices?" That helps organisations see the connection between the achievement of corporate objectives and governance as the framework or system to improve sustainable growth and increased profits. This is achieved by good corporate culture, ethics and integrity as the vehicle to carry an organisation successfully on their corporate governance journey.
What advice would you offer to fellow governance professionals working in the region?
I'd say keep banging the drum! Repetition is the key to making lasting impressions. Keep setting the tone by using the right language in every interaction and through consistent behaviour. Above all, it's about driving home the message that effective governance is not about dry rules and regulations, it's about people. Governance is all about people and behaviours. It's about how you manage them and create a culture that's not "do what we say" but instead around showing that we live by these principles and values, and that by running a business in this way you gain tangible, sustainable benefits. You increase profits, you pay salaries and you keep businesses in business – a particularly hot topic at the moment! Most of all, you won't be going bust because of a poorly managed decision-making structure.
As governance professionals, it's down to us to make the case for why governance is worth the initial investment. We need to define it in terms of the interests of the company and explain why sound and transparent decision-making serves those interests. We also need to help organisations understand that a culture of governance breaks down the company silos that can lead to problems. If everyone is comfortable with an open culture that calls out bad practices and behaviours, there is less risk and greater commercial openness and honesty. Organisations will be working together for their sustainable success through the reduction of corporate wastage and a focus on corporate social responsibilities and the interests of stakeholders.
What is the appetite for adopting technology solutions around corporate governance?
Technology makes the whole business of governance less wasteful, more transparent, and easier to manage for company secretaries and other governance professionals whose talents are freed from administrative activities to undertake the strategic and advisory work that really makes a difference.
There are some key areas for companies in the region where technology is the answer – things like entity tracking, which is critical for businesses that are making acquisitions and operating in multiple territories. They need full visibility of their compliance status in different territories, and entity management software offers that functionality and peace of mind.
There are undoubtedly challenges for company directors across different regulatory environments, some that that makes them criminally liable for corporate failures. In a state where it's illegal to bounce a cheque and there's no framework around insolvency, you've got the situation where CEOs and senior executives are leaving the country because they're being pursued by the authorities for issuing cheques where funds and future revenues are not in place to secure liabilities. There's a need for governance processes that act as a safeguard for those directors by demonstrating transparency and robust decision-making procedures and managing business risk where businesses fail due to circumstances outside of their control. Technology can help by delivering visibility over compliance status and automatically proactively flagging areas that need addressing or risk mitigation.
Beyond that, typically businesses are also very concerned about data protection, secure communications and working smarter. In fact, the Smart Dubai initiative is a key driver here, encouraging companies to eliminate wasteful, paper-based processes, which are unsecure, and move to more advanced digital solutions with encryption and IT security.
In a region that is still developing its governance systems, and particularly as individual companies are working to develop their frameworks, processes and culture around governance, it makes sense to implement supporting technology from the outset. That way, organisations can adopt best practices and integrate them as part of their business processes to capture know-how and provide a dashboard for 'one view of the truth'.
…your final thoughts?
The appetite for improving corporate governance is undoubtedly growing in the region. All of the foundations are in place, with initiatives from federal and local governments and Hawkamah covering regulations and guidance for businesses at all levels, it's now a case of really emphasising the benefits of good governance. There is a real opportunity right now to advance the governance agenda in the UAE and help it achieve its ambitions to be the best in region corporate governance role model and a catalyst for further developments in the wider region with respect to good governance, diversity, and the education and training of future leaders.
 WANT TO LEARN MORE?
Learn how your board can improve their governance and rely on Diligent's dedication to customer performance. Request a demo today
Board Portal Buyer's Guide
With the right Board Portal software, a board can improve corporate governance and efficiency while collaborating in a secure environment. With lots of board portal vendors to choose from, the whitepaper contains the most important questions to ask during your search, divided into five essential categories.