UK organisations are beginning to understand that poor subsidiary management provokes risks that can affect shareholder value. But too often, as PwC UK warns, the issue is ignored "until something goes wrong." Entity management software can help achieve real-time data collection and accurate management information.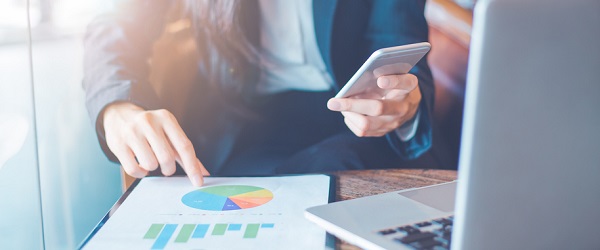 UK Companies Ignore Subsidiary Governance "Until Something Goes Wrong"
"The main aim of any subsidiary governance framework is to protect shareholder value first and foremost. However, companies must consider the practical issues that cause either reputational damage or financial penalties that go to the heart of shareholder value. Quite often when you look at corporate governance failings, they have occurred at subsidiary level. The management of legal entities, internationally, is therefore on the radar," says PwC UK:
As modern organisations operate in complex environments, that generate unwieldy group structures, managing governance and compliance at all levels is a challenge. "Focusing on subsidiary governance and robust legal entity management can help in this regard, not only in terms of protecting shareholder value, but also in safeguarding against more practical issues that have the potential to cause either reputational damage or financial penalties – issues that go right to the heart of shareholder value," notes the St. Helier-based risk manager JTC.
Risk of Misunderstandings and Risk of Inadequate Controls
When it comes to risk at subsidiary level, there are two endemic threats, according to JTC. "One is not having a true understanding at the parent level of the culture, climate, and environment that its subsidiaries operate in," the note points out. The other is to assess risk based solely on financial or material importance, because some entity-level risks are based on other factors.
One might consider how companies monitor some key points in terms of the relationship between a parent and its subsidiary board, the note continues. For instance, to properly carry out their fiduciary responsibilities, subsidiary boards are expected to act in an independent and objective manner.
"However, because of their ownership structure, it is often difficult for them to achieve that independence. Usually, for instance, the parent organisation nominates directors to the subsidiary's board who are often directors, officers, or employees of the parent. For this reason, the interests of the parent may take precedence over those of the subsidiary," the note comments.
Parent and Subsidiary Boards Risk Management
To take a broader view of entity-level risks, companies must change the ways in which parent and subsidiary boards identify, monitor and mitigate risk. Subsidiary boards need, of course, to act in the best interests of the subsidiary, but they also have a responsibility to the parent organisation.
Balancing these responsibilities is vital. Ideally, the interests of the parent and those of the subsidiary would be aligned, but when that isn't the case, it is the subsidiary board's responsibility to make sure that the parent understands why a particular solution or course of action is not a good one for the subsidiary. In these situations, it is important for the subsidiary board to make its case to the parent, so it is aware of the issues and the related consequences. This will allow the parent to weigh all the pros and cons when making choices, ultimately for the overall benefit of the entire organisation, its shareholders and wider stakeholders.
"Groups are taking a range of approaches to legal entity management, depending on their business needs," observes PwC. "Some operate under a centralised, head office-controlled framework whilst others devolve responsibility to operating divisions or jurisdictions, with an assurance mechanism in place to monitor compliance. Similarly, approaches can range from a codified basis, with head office mandating the use of approved policies, to a standard or principles-based approach, offering flexibility to meet business needs as well as local legal and regulatory requirements."
Other groups are tackling this by adopting tighter control around the composition of subsidiary boards. Working with local board members, the group is exercising a greater focus on the calibre of subsidiary directors, often using technology to ensure that the best candidates are being found and recruited for the board. With careful research, supported by the appropriate software, parent companies can work with a ring-fenced group, or "slate," of individuals being identified as being those people with the appropriate skill set to act as directors of subsidiaries.
Subsidiary Governance and the Challenge for the Company Secretary
Company Secretaries are responsible for governance at their companies, and often for entity management as well. The Company Secretaries' role can create channels of communication among directors at subsidiaries and those of the parent company. Where directors from the parent company are on subsidiary boards, the Company Secretary can arrange training for compliance with local regulations as well as in understanding local strategies and conditions.
Technology Enables Subsidiary Governance
Where parent and subsidiary organisations are not on common platforms, data collection and analysis for entity management can be a real challenge. Working with an application that centralises and automates data collection and entity compliance puts subsidiary management on a new keel.
"For instance, where collecting and analysing data is concerned, automation can significantly improve governance processes, by making it possible to retrieve accurate, good quality data in multiple formats in real time," adds JTC. 
Diligent Governance Cloud Offers Full-Scale Subsidiary Management
To achieve real-time data collection and accurate management information, Diligent has created an entity management application that is part of the Governance Cloud ecosystem. Diligent Entities is a global entity management and corporate governance solution used by organisations to organise all entity-related information in a single system and ensure that all processes related to such information are simplified, helping them stay compliant with local laws and regulations.
The entity management software enables boards, executives, directors, administrators and general counsels in various companies and organisations to quickly adapt to the constantly evolving regulatory environment. It assists them in gaining complete visibility of all their governance, risk, and compliance goals and needs, and have full control over them. The software delivers intuitive and excellent features, such as real-time report generation, entity management process automation and integration.
One of the excellent features offered by Diligent Entity Management is that it is a company-wide entity management system. Thus, it has the ability to collect and organise all corporate data in one central location. Once data are gathered, it reviews the data and produces meaningful reports.
With so much at stake and so much to oversee, boards need the assistance of secure board management software to help them address the issue of improving governance practices. Diligent Boards and the integrated suite of governance tools in Governance Cloud is the perfect solution for boards working on their governance models.
As organisations grow more complex and regulations more stringent, the scope of governance responsibilities evolves. The Governance Cloud allows boards of directors to meet the demands in the boardroom and beyond, with the ability to select the products they need that help them perform their best and work within their allotted budgets.
Board Portal Buyer's Guide
With the right Board Portal software, a board can improve corporate governance and efficiency while collaborating in a secure environment. With lots of board portal vendors to choose from, the whitepaper contains the most important questions to ask during your search, divided into five essential categories.