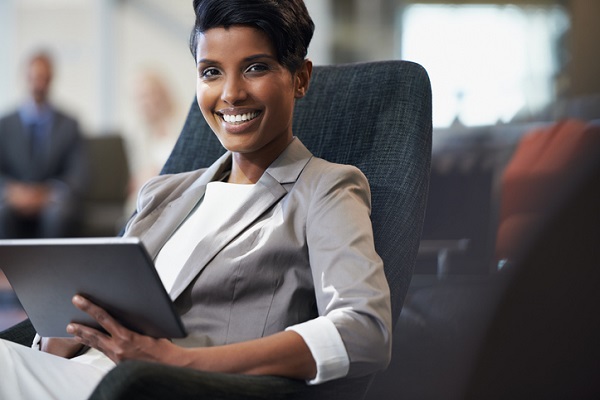 Diligent's Modern 100 Programme and Governance Leadership
The UK is well-represented on Diligent's recent programme honouring corporate governance leaders. Diligent, a pioneer in Modern Governance, recently announced the Modern Governance 100 Programme, which recognises company secretaries, general counsels and other governance professionals who are driving change at their organisations.
Modern governance involves empowering today's boards and company leaders with the technology, insights and processes required for organisations to thrive and endure in the digital era. While modern governance is practised by boards and management teams, it's typically spearheaded by an internal champion — someone who recognises that when company leaders have the right information at the right time, they make better decisions.
A good example is Victoria Garvin, Legal Entity Governance and Senior Chartered Secretary at the London-based insurer Aviva.
"Being recognised as one of the first Modern Governance 100 is quite an honour. Playing an active role in shaping the way governance practises are developed and applied within a business puts the General Counsel and Company Secretary in a truly unique role to help implement the governance agenda and act as trusted advisors to the boards we support," Garvin comments.
Five Qualities of Successful Corporate Governance Professionals
UK governance leaders like Garvin embody the five essential qualities that distinguish successful governance professionals. These are:
1. A responsive view of corporate governance
Among the leaders honoured by Diligent, many stood out for their ability to take a responsive view of corporate governance: That means integrating Modern Governance tools into their practise and thereby enabling more rapid reaction to events as well as a proactive approach to corporate strategy. Board management software ensure that the board receives the information it needs for decision-making in real time, and that the type and quality of that information is appropriate, accurate and not influenced by internal actors. The tools also enable the governance professional to help build a diverse and vital board that shares a broad variety of viewpoints and thus performs well.
2. A skilled facilitator of dynamic discussion and debate
Modern Governance leaders support their boards' performance by facilitating lively discussion and debate. It is well-known that this kind of dynamic leads to better decisions and better board performance. A good dynamic is established by the strong communication skills of these governance professionals, their ability to support discussions of complex financial and operational issues, their experience in managing different personality types, and their facility to distil clarity from wide-ranging and complex discussions. The governance professional using Modern Governance software can anticipate all the needs of the board in background and related material for discussions, as well as in setting the board agenda.
3. An effective advisor in risk management 
As risk management is one of the board's most important responsibilities, the governance professional who can keep careful tabs on new risks and on the control of risks previously identified can be of great service. The risk map today has become far more complex, with the addition of more financial issues as well as cyber risk. Board members, who come from all walks of life, often are not familiar with areas of risk management that are nonetheless the purview of the board. The governance professionals, like those honoured by Diligent, who can help board members come up to speed in this area play a critical role, using Modern Governance tools to provide information and documentation.
4. A sturdy bridge between management and the board
No aspect of corporate governance is more challenging than structuring the relationship between management and the board. Careful definition must be made for their respective roles, so that collaboration is optimised. And there is a regular need to adjudicate disputes over responsibilities and the development of strategy. The governance professional – particularly the chartered secretary – must play the role of mediator and negotiator, informing management of strategic decisions by the board, and sharing management's views on operations with directors. Modern Governance tools like board portals, in which virtual meetings can be arranged, are of considerable support in this sensitive dialogue. Governance professionals who achieve a balance of power between management and the board deserve recognition.
5. A dedicated architect of a diverse board
Creating a diverse board, one that not only comprises a mix of men and women, but also of backgrounds and skills, is one of today's most formidable governance challenges. Using Modern Governance tools like the board matrix, as well as search applications and benchmarking software, the governance professional can accomplish much in helping to bring together just the right combination of directors and non-executive directors.
With the hundreds of nominations Diligent received in selecting the Modern Governance 100, one thing became clear: As organisations rise to the challenges of the digital era, they need governance professionals who are strategic, who challenge the board where necessary and who meet new obstacles with creative solutions. The demand for a trusted advisor has never been so high; today's governance professionals can't be afraid to fill that gap.
Diligent Governance Cloud – the Solution For Governance Professionals
Regardless of the components chosen in building a governance model, implementing the governance model involves measuring success using standards and metrics. The model should tie governance requirements, organisational functions and business requirements together and allocate resources accordingly. Implementation should include a schedule of how often the board reviews the governance operating model and may suggest that a third party participate in reviewing the plan. The review process should include the components, the plan and the implementation.
Diligent Governance Cloud Enables the Design of Best Practice Governance Models
With so much at stake and so much to oversee, boards need the assistance of board software to help them address the issue of improving governance practices. Diligent Boards and the integrated suite of governance tools in Diligent's Governance Cloud is the perfect solution for boards working on their governance models.
Governance Cloud boasts high-level security in each of its programmes, including the board portal, secure messaging, minutes programme, board evaluations, D&O questionnaires and entity management software programmes. Having a fully integrated Enterprise Governance Management system will aid board directors in developing governance frameworks that work for the benefit of the board, the managers, shareholders and stakeholders.
As organisations grow more complex and regulations more stringent, the scope of governance responsibilities evolves. The Diligent Governance Cloud allows boards of directors to meet the demands in the boardroom and beyond with the ability to select the products they need that help them perform their best and work within their allotted budgets.
Board Portal Buyer's Guide
With the right Board Portal software, a board can improve corporate governance and efficiency while collaborating in a secure environment. With lots of board portal vendors to choose from, the whitepaper contains the most important questions to ask during your search, divided into five essential categories.