There are many options to consider when choosing to invest in board management software. Directors often have a list of features they can't live without and the features that would be desirable. Board portal software solutions are an investment in the quality of the board's work as much as they are an investment in software products. On the lower end of board management offerings, there are a few free alternatives. Free board management software may end up costing your board significantly and there are certainly more reasons to pass over the free solutions than there are to consider them.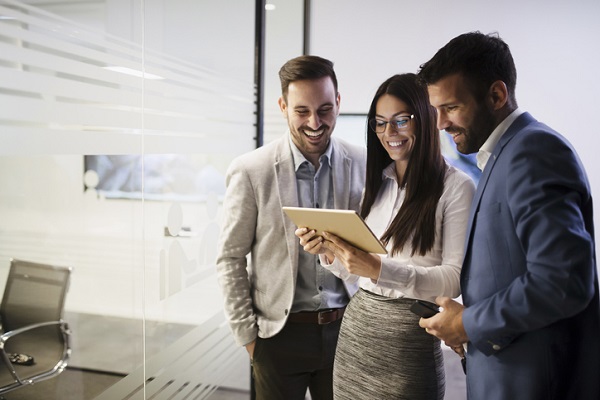 Board management software in the UK
The UK continues this year as one of the largest and fastest-growing markets for board management software, according to a study by Prescient & Strategic Intelligence. Much of this demand is fuelled by the need for UK boards to perform better, to increase efficiency and to apply a robust corporate governance framework throughout the organisation.
Ernst & Young has made improving performance one of the top five priorities for UK boards in 2019. "To more fully address the growing demands and complexity of their work, UK boards should rigorously and continuously examine and evaluate their performance. The board, to achieve this, should support the expanded use of technology in ways that make systems, processes and controls more efficient and secure."
Board management software enables boards to succeed in performing better. Board portal software solutions are an investment in the quality of the board's work as much as they are an investment in software products. By accelerating communication; putting all relevant documents, including board books, at one's fingertips; providing a library of information; managing voting, evaluations and onboarding; and assuring the highest grade of security, board management software can give the board and management a much-needed performance boost.
Is Free Board Management Worth Considering?
Generally speaking, for high-quality board management software, boards can expect to pay an annual subscription. There may be extra costs for upgrades, add-ons and other valuable software solutions. And, of course, there are administrative and IT-related expenses to manage and run the board management software.
For some companies, especially smaller ones, the cost of high-quality board management software may seem daunting and free board management software may sound more appealing at first. But boards should consider the costs they incur by not using such high-quality software in comparison to using free board management software.
Working with paper board books, instead of digital ones, is very expensive. First, the company secretary, or board administrator, spends many hours preparing the agenda, as well as organising, printing, collating, assembling and binding the board papers. If you multiply that amount by the average hourly labour cost, you have the cost to prepare board papers. Then you have to multiply that number by the number of board books you need and the number of board meetings per year.
You may already find that the total figure is shocking, but the calculations aren't finished quite yet.
Add in the costs for paper, printer cartridges, binders and any other materials needed. How does your board distribute board books? Do you mail them? Courier them? Do you use overnight carriers? Be sure to add in those costs. These are the minimum costs, which could continue to escalate if there is a mistake in the board book or if the board book needs a last-minute change. The total costs could net your board in the tens of thousands of dollars.
The physical production costs of board papers are actually close to $100,000 per year at some companies. With such substantial costs related to just one, single board process, it's easy to see how working with a provider of board governance management software programs can save your board time and money.
All board processes are, in fact, costly when you manage them manually. Questionnaires for evaluations have to be printed up and distributed. Materials related to voting must go through the same processes with similar expenses. Telephone service and other types of communications cost money, too.
Free Board Management Software and the Risks Involved
Then there is the risk involved: Board papers are filled with sensitive company information, and if a director leaves his briefcase on a train, for instance, it is all lost or, worse, leaked to the public. Imagine the cost of that! Reputational damage can cost a company millions, as clients switch to other companies because they no longer seek to do business with you.
Using email or social media is just as risky. Boards that continue to use personal or business email accounts for business run a terrible risk of being hacked. Directors should bear in mind that the average cost of a data breach is US$3 million, according to the Ponemon Institute.
And, in the UK, that could lead to personal liability for lack of responsibility for fulfilling duty of care. The new Data Protection Act of 2018 puts the direct responsibility for the care of data on the shoulders of the board. The inconvenience and frustration they suffer in a lawsuit will make it clear that they should have made a proper investment in a high-quality board portal to begin with.
Using free board management software is also just as risky. Free board management software doesn't have the kind of top-level security that a high-quality board portal offers. The combination of high-level security with a suite of applications to boost board performance makes an investment in a high-quality board portal most worthwhile.
Diligent Governance Cloud is the Most Highly Evolved Board Portal Available
The Governance Cloud, the only integrated enterprise governance management solution that enables organisations to achieve best-in-class governance, is an ecosystem of software tools that digitises the various activities and tasks for the board of directors. As organisations grow more complex and regulations more stringent, the scope of governance responsibilities evolves. The Governance Cloud allows boards of directors to meet the demands in the boardroom and beyond with the ability to select the products they need that help them perform their best and work within their allotted budgets.
Governance leaders, executives and board directors rely on the industry-leading Diligent platform for the most secure and intuitive solution to board material management and collaboration. Diligent Boards™ electronically stores a board's agendas, documents, annotations and discussions within a secure board portal.
Board directors are obligated to perform a host of varied duties and responsibilities. Diligent developed a suite of governance tools to help them fulfil their responsibilities accurately and efficiently. The Governance Cloud ecosystem of products includes:
 WANT TO LEARN MORE?
Learn how your board can improve their governance and rely on Diligent's dedication to customer performance. Request a demo today
Board Portal Buyer's Guide
With the right Board Portal software, a board can improve corporate governance and efficiency while collaborating in a secure environment. With lots of board portal vendors to choose from, the whitepaper contains the most important questions to ask during your search, divided into five essential categories.