The decision to go public is an exciting moment for any company. It recognises that the business is ready to push forward into the next stage of its development and marks a significant milestone in its history. Once the decision to undertake the initial public offering (IPO) has been made, however, there's a great deal of work to be done before the Chairman gets to ring the opening bell. While many companies zero in on operational issues, such as the timeline for the IPO and its associated cost, or the legal and financial aspects, there's an important strategic element that can make the difference between success and failure: corporate governance. While Company Secretaries will find themselves pulled in a multitude of different directions as IPO fever sets in, they should try to stay true to their calling and recognise that their primary role as guardian of sound governance and compliance is vital to the ultimate success of the IPO and, therefore, deserves the highest levels of focus and support.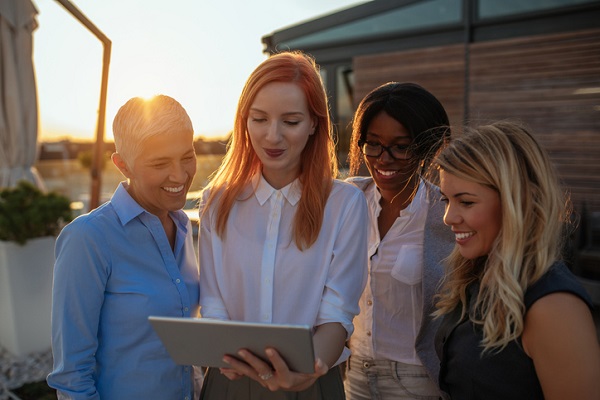 Under the spotlight – preparing for public scrutiny
Going public, as the name suggests, heralds a new era of scrutiny and transparency for the business. In the pre-IPO phase, the business will be under the microscope like never before, as analysts and potential investors pore over the evidence to determine the organisation's potential and its competence to become a publicly traded company. It's vital, during this period, that the market trusts that the information the company provides is complete, robust and transparent.
One of the most effective ways to reassure potential stakeholders of the company's fitness for investment is by demonstrating sound governance. That's why the Company Secretary's role in a successful IPO starts long before the decision to go public is made.
Sound and transparent governance structures, controls and processes should be built into the business from its inception, so that, when the time comes to go public, there is a solid history of governance on which the company can draw.
Good governance equals IPO success
Research has suggested that there is a strong positive correlation between good corporate governance and successful IPOs in terms of initial market valuation. Robust governance has a wealth of benefits for aspiring public companies because it enables informed, engaged decision-making, formal and effective oversight, and improved compliance. All of this helps to mitigate risk and creates a corporate environment that is better able to deliver on the company's proposed strategy – music to the ears of potential investors.
There is also an important element of reputational safeguarding to governance. Investors are increasingly focused on choosing companies that are recognised as good corporate citizens. They want to know that businesses have processes and controls in place to guard against the kinds of corporate scandals that have eroded public trust in recent years. Robust governance structures indicate that the business shows commitment to valuing diverse opinions, balancing risk and operating in shareholders' best interests.
Broadcasting "good governance signals"
A research report by Allcock Corporate notes that "corporate governance studies in the IPO context have recognised a wide range of potential 'good governance signals' that include Board characteristics, executive incentives and the governance roles of early stage investors." These signals indicate important information about the "quality" of an IPO to analysts and potential investors. They are, therefore, some of the areas that Company Secretaries should review and aim to strengthen during the pre-IPO period.
The composition of the Board and its committees should be assessed to ensure that it demonstrates the right balance of skills and experience needed by a publicly traded company. Attention should be paid to succession planning and recruitment processes so that the shape of future Boards can be anticipated. What targets will be set for diversity and inclusion? Is training needed? Does the Board have suitable D&O liability and insurance to cover the pre- and post-IPO activities?
Executive incentives and remuneration structures should be assessed to establish that they are fit for a listed company and will support the business's future ambitions. What will be the interaction between corporate governance and executive remuneration disclosure? Does the remuneration policy comply with governance code requirements?
In addition to addressing these strategic Board and governance issues, it's also important that the Board is operationally well-supported during the intense period of activity both pre- and post-IPO. Processes and technologies should be in place to support completely secure and timely communication between Board members. Directors must be able to access confidential Board materials easily and securely, in good time for meetings. Meeting minutes need to be clear and complete, showing good evidence of robust challenge and informed decision-making from engaged, competent directors. They need to be up to the standard of a business with aspirations of going public.
Day One and beyond…
Compliance is a critical factor as the IPO approaches. Companies need to be ready from Day One, with the appropriate controls and reporting facilities in place to provide evidence to shareholders. This means significant work by Company Secretaries to ensure that everything is in place and that there is good visibility across the organisation.
Of course, the benefits of good governance don't stop once the trading bell rings. Evidence has shown that companies with strong governance processes in place are more successful and have stronger operating profits in the months and years to come.
It's also, therefore, essential to determine what the Company Secretariat function will look like post-IPO. The role of Company Secretary in publicly traded companies has a higher profile than ever in an environment where compliance obligations are growing more complex, transparency is paramount and Boards need support on an ever-expanding range of issues. The Company Secretariat needs to be well-resourced and supported with the right technology, reducing the burden of administration and allowing staff to focus on their core business of promoting and facilitating good corporate governance.
So, long before the trading bell rings, Company Secretaries need to ensure that they have reviewed, reinforced and recorded governance structures and processes so that they know their business is in the best possible position to thrive as a public company.
The role of the Company Secretary is vital to IPO success, and any organisation that is planning to become listed should recognise, invest in and support the function that has such a powerful impact on the organisation at this most important time.
 WANT TO LEARN MORE?
Learn how your board can improve their governance and rely on Diligent's dedication to customer performance. Request a demo today
Board Portal Buyer's Guide
With the right Board Portal software, a board can improve corporate governance and efficiency while collaborating in a secure environment. With lots of board portal vendors to choose from, the whitepaper contains the most important questions to ask during your search, divided into five essential categories.