In January 2019, the new UK Corporate Governance Code came into effect. Boards should take this opportunity to boost their corporate governance, particularly with reference to board evaluations, communication with stakeholders and workers, healthy compliance culture, and board composition and diversity.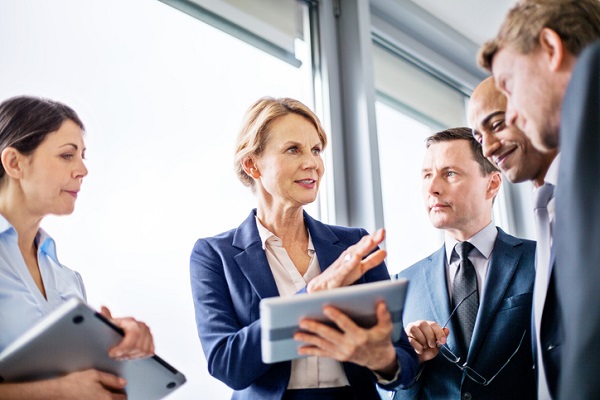 A Corporate Governance Boost Needed
On the 16th July 2018, the Financial Reporting Council (FRC) launched the latest version of the 26-year-old UK Corporate Governance Code. The new Code addressed a number of ongoing issues for UK companies, as corporate governance compliance has been mediocre at best in this country – as the Grant Thornton report on Corporate Governance shows.
UK companies will now have a good reason to look at their corporate governance compliance again, as the updated Corporate Governance Code came into effect on 1 January 2019, and to adapt their procedures to take into account some important changes in the Code.
"Governance reporting should effectively demonstrate the way the board operates, but in reality, corporate governance reports don't always provide sufficient clarity to understand how a business is being run," complains one recent commentator.
Priorities Under the New Corporate Governance Code
The updated Code comes into force in January 2019 and is principles-based, as the report explains. In its own words, it broadens the definition of governance and emphasises the importance of:
Board Evaluations, which are given particular importance.
Positive relationships between companies, shareholders and stakeholders – including workers.
Healthy corporate culture which supports compliance.
High-quality board composition and diversity.
1. Board evaluation
One of the causes of the 2008-2009 Financial Crisis was the failure of boards to appoint members with the right skillsets – as a result, financial engineering got out of control. Board evaluation has been mandated by the Corporate Governance Code for some time, but it has been cosmetic or ineffective at many organisations. "The new version is encouraging higher quality external evaluations, emphasising the evaluators' direct contact with the Board and individual directors. Ultimately, the point of evaluation is to ensure the Board is fit-for-purpose with the correct skills and experience to run the business," the report points out. Boards should take this opportunity to boost evaluation processes up to the level in which they give a detailed and accurate picture of what boards can – and cannot – do.
2. Engaging with stakeholders and the workforce
The Grant Thornton report shows little improvement in communication with shareholders, stakeholders and workers. Reports on viability, for example, are shared with shareholders and stakeholders at only half of all FTSE 350 companies. This means that shareholders do not really know how well the company is doing, and so cannot make informed choices at the General Meeting.
Similarly, as a note by KPMG explains, communication with workers should be improved by the appointment of a 'workforce director'. "Appointing one (or more) workforce directors can be a demonstrable statement to the whole workforce of their importance to corporate success (in the widest sense). Workforce directors can build trust, and facilitate the buy-in of the wider workforce (and other stakeholders). Those who are able to articulate the complexity of the boardroom back to the workforce may be a catalyst for increasing trust in both the board, management and business at large. An engaged workforce –aligned with the company's values, strategy and plans – will most likely be a happier and more productive workforce," the note says.
3. Building corporate culture around governance
The Grant Thornton report shows that participation in building a healthy culture of compliance is still weak throughout corporate UK. Twenty-nine per cent of CEOs now discuss culture in their opening statements, up from 21 per cent. In their report, the FRC concludes that while the chair and non-executive directors are influential, the CEO has the most responsibility for setting and embedding a company's culture and values. This new Code provides a chance for boards to put in more effort, to provide a boost at creating a healthy culture based on compliance, and the whole organisation will take note.
Find out how Diligent Boards uses high-level encryption to keep customer data ultra-secure
4. High-quality board composition and diversity
The movement to improve board composition, making them more diverse in viewpoints, is stagnating, according to Grant Thornton. "Board composition stays relatively static with a stagnation in gender diversity. While 26 per cent of FTSE 100 board roles are filled by women, 38 FTSE 100 companies have less than 25 per cent female representation on their boards. This includes two FTSE 100 companies with under 10 per cent of board roles held by women and – for the first time in several years – one all-male board."
Skillset diversity is improving, however. Generally, companies are strengthening their expertise. Forty-five per cent of the FTSE 350 now have directors with expertise in technology/IT, up from 39 per cent, as boards respond to technological disruption and cyber risk. This is matched by an increase in recognition of technology as a significant risk. Still, a large percentage of boards have not made any effort to prepare for cybersecurity threats, nor have they made it possible for board-level supervision of this key risk – despite the fact that boards may be held liable for damages under the new law if preparations are inadequate. Clearly, a boost is needed here for corporate governance compliance, and boards should take this chance to catch up.
Boards will find support for the boost in corporate governance by using a high-quality board portal.
Board Management Software – The Choice Is Diligent Governance Cloud
The Governance Cloud, the only integrated enterprise governance management solution that enables organisations to achieve best-in-class governance, is an ecosystem of software tools that digitises the various activities and tasks for the board of directors. As organisations grow more complex and regulations more stringent, the scope of governance responsibilities evolves. The Governance Cloud allows boards of directors to meet the demands in the boardroom and beyond with the ability to select the products they need that help them perform their best and work within their allotted budgets.
Governance leaders, executives and board directors rely on the industry-leading Diligent platform for the most secure and intuitive solution to board material management and collaboration. Diligent Boards™ is a board portal that electronically stores a board's agendas, documents, annotations and discussions within a secure board portal.
Company secretaries and board chairs can use the portal to put together board books in minutes. The portal also has designated virtual rooms for committee work. Administrators of the portal can designate permissions for users to access various areas of the portal to avoid unnecessary problems with confidentiality. The "Manage Meetings" feature consolidates board directors' contacts, calendars and the logistics of meetings. The program is a secure and intuitive solution for managing board materials and facilitating collaboration.
 WANT TO LEARN MORE?
Learn how your board can improve their governance and rely on Diligent's dedication to customer performance. Request a demo today
Board Portal Buyer's Guide
With the right Board Portal software, a board can improve corporate governance and efficiency while collaborating in a secure environment. With lots of board portal vendors to choose from, the whitepaper contains the most important questions to ask during your search, divided into five essential categories.