Defining conflict of interest is a challenge, as it can take many forms. This is even more complex, with overlapping international markets made superfluid by technology. Diligent Governance Cloud's module for conflict-of-interest monitoring helps ensure compliance in these challenging conditions.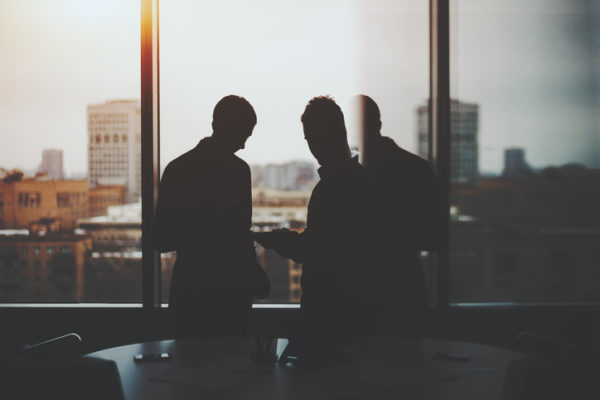 Conflict of interest is difficult to define
UK boards of directors should follow good corporate governance structures and publish a policy on conflict of interest – one which identifies it, defines it clearly and indicates procedures for taking action when it emerges.
But conflict of interest has always been difficult to identify and to define, and that is, even more, the case in the evolving climate of technology-charged and internationalised business.
The UK Institute of Directors has provided a broadly applicable definition of conflict of interest: "Self-interested bias in decision making" in its Corporate Guidance and Principles for Unlisted Companies in the UK.  But the Institute explains that applying this in all contexts is challenging.
And, as Ernst & Young point out in a recent note, current 'superfluid' business conditions make this definition even more challenging. "Technology has contributed to making markets superfluid, which flow without friction and reduce transaction costs for both buyers and sellers. While companies once competed on how well they managed market frictions, they must now compete on value creation. This changes how companies organise and go to market, creating intricate networks of cross-holdings, partnerships, acquisitions and dispersed ownership, all complicating the dynamic ecosystem."
This means that the reviews of imminent conflict of interest should be frequent and should go beyond simple box-checking.
UK Legal Definition of Conflict of Interest
There is a legal definition of conflict of interest in the UK Companies Act of 2006, but like all UK company law, it provides general principles rather than detailed exposition of scope and application. There is no specific definition of 'conflict of interest'.
"Rather, the Act defines conflict of interest in terms of the following directors' duties," explains the London-based law firm Hogan Lovells, in a recent article.
A duty to avoid a situation which gives rise or may give rise to a conflict of interest;
A duty to declare interests in transactions and arrangements (which must be disclosed to the board but need not be approved); and
A duty not to accept benefits from third parties which are conferred on them either because they are directors or for doing (or not doing) something as a director.
The law defines two types of conflict of interest: situational (section 175 of the Act) and transactional (section 177).
This places a company on notice to operate formal procedures regarding any potential conflicts of interest. The requirement is sufficiently broad so as to include, for example, the following situations:
A director being a director of a competitor;
A director being a major shareholder;
A director being a potential customer of or supplier to the company;
A director owning property adjacent to the company's property, the value of which could be affected by the activities of the company;
A director who has an advisory relationship (for example, financial or legal) with the company or a competitor;
A director being a director of the company's pension trustee company;
A director wanting to take up an opportunity which has been offered to, but declined by, the company; and
A director being in a situation where he can make a profit as a result of his directorship, whether or not he discloses this to the company.
"Where conflicts do arise, the directors need to be as open as possible by disclosing the conflict, distancing themselves from any discussions and decisions being made on the issue; possibly even standing down from the board in extreme situations. Or the director may ask for authorisation from the board to allow the conflict situation," Hogan Lovells writes.
Transactional conflict of interest is defined as: "Any interest in a proposed or existing transaction or arrangement (whether direct or indirect or whether the company could take advantage or not) must be declared; an example being if a director intends to sell property to the company," says governance expert Jennifer Adams in an article.
A transactional conflict of interest can take many forms. For example, a public comment by a director on a transaction may reflect personal interests, even in an indirect way. Or taking part in a vote on a board in which another company with which the director has a relationship of any kind.
A high-quality board portal includes applications that help track director conflict of interest, making it possible for directors to avoid any hint of non-compliance. 
Diligent Governance Cloud Conflict-of-Interest Module
As part of Diligent's Governance Cloud ecosystem, the Conflict-of-Interest Module is introduced to save time and minimise errors and legality across stakeholder process through our secure online platform, in real time. Why bother with resource-intensive documentation and long turnaround times? Why not let Diligent's Conflict of Interest Module streamline this process?
Diligent designed the Governance Cloud with the processes of board directors, executives, general counsels and corporate secretaries in mind. No other company offers such a comprehensive array of software tools which are cohesive and connected to fully meet the needs of today's board directors.
The few governance solutions that are in the market today have largely been fragmented and disconnected from other processes. Board directors, general counsels and corporate secretaries are realising the need for governance solutions that help them manage governance activities effectively and efficiently. Boards need products to help them streamline duties for compliance, regulation and governance, while keeping all processes in a highly secure, confidential platform.
The Governance Cloud, the only integrated enterprise governance management solution that enables organisations to achieve best-in-class governance, is an ecosystem of software tools that digitises the various activities and tasks for the board of directors. As organisations grow more complex and regulations more stringent, the scope of governance responsibilities evolves. The Governance Cloud allows boards of directors to meet the demands in the boardroom and beyond with the ability to select the products they need that help them perform their best and work within their allotted budgets.
 WANT TO LEARN MORE?
Learn how your board can improve their governance and rely on Diligent's dedication to customer performance. Request a demo today
Board Portal Buyer's Guide
With the right Board Portal software, a board can improve corporate governance and efficiency while collaborating in a secure environment. With lots of board portal vendors to choose from, the whitepaper contains the most important questions to ask during your search, divided into five essential categories.