UK board meetings are required by law to have board meeting minutes taken. Meeting minutes must by law provide a record of motions, votes and abstentions. Minutes of the meeting are a legal document in the UK, in the sense that directors will rely on board meeting minutes to show that they have fulfilled all of their responsibilities. The use of dedicated technology, like that of Diligent Minutes™, Integrated Minute-taking and Action Management for Diligent Boards™ helps assure this process.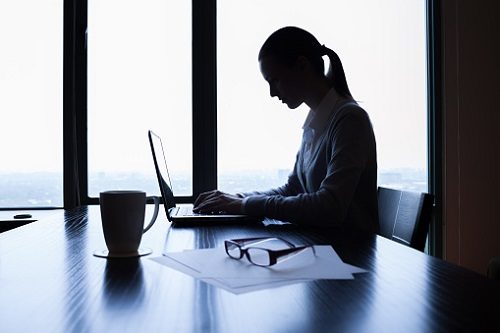 Private and Public Limited Company Number of Board Meetings Requirements In A Year In The UK?
For private limited companies in the UK, there is no statutory requirement to hold board meetings. However, best practice board meetings is to hold board meetings regularly, ideally every month to review the previous month's financial results against budgets and identify actions for the following period. A public company must hold an annual general meeting within six months of its year-end.
Board Meeting Minutes Are a UK Legal Document
Taking the minutes at board meetings is a legal requirement in the UK. Directors can be held criminally liable for non-compliance. So getting it right is critical, and, as we'll see, using dedicated minute taking software like that of Diligent Minutes, integrated minute-taking and action management for Diligent Boards, helps directors to make certain of meeting compliance requirements.
The Companies Act 0f 2006 mandates that accurate minutes of the meetings should be kept on file for 10 years. Failure to do so is punishable by fines, or, if there is specific director responsibility, criminal charges could be brought against the negligent director.
Discover how Diligent's board meeting software supports dynamic agenda creation and meeting minutes
Board minutes may be archived in electronic form, but they must be in a format that can be printed as a paper copy. "It is therefore important that consideration is given when preparing the minutes of board meetings to what may be appropriate or necessary, depending on the nature of the business or the circumstances, to demonstrate that the board members have observed their responsibilities to the company and complied with their legal and regulatory duties," as the UK Institute of Chartered Secretaries and Administrators (ICSA) points out in a recent report.
Board Meeting Minutes in the UK
From the point of view of UK law, the board meeting minutes should be the single source of truth, and should be a complete, self-standing record, along with reports and papers. They should act as evidence of the board meeting and as a record of those matters discussed/noted, concerns raised, decisions made and, where considered helpful, the rationale for those decisions, and demonstrate the directors acting in accordance with their duties under the Companies Act. Companies, may, however, determine for themselves the format and approach to taking minutes – the internal rules for running board meetings are not prescribed.
It is not necessary, in British practice, to note the presence of a quorum unless, for some specific reason, the chairman refers to it.
There is, however, a further prescription regarding board minutes in the latest version (2018) of the UK Corporate Governance Code. "Where directors have concerns which cannot be resolved about the running of the company or a proposed action, they should ensure that their concerns are recorded in the board minutes. On resignation, a non-executive director should provide a written statement to the chairman, for circulation to the board, if they have any such concerns."
So directors cannot later say that they warned the board about specific actions or strategies if those concerns have not been recorded in the meeting minutes. Later, should there be enquiries about the company's operations as implemented by management based on the board's instructions, or any other indication of illegality, board members who have not gone on the record in the minutes as opposing them may be held responsible.
Legal Requirements of Formal Minutes
In order to fulfil the legal requirements for the board meeting minutes, the law requires that the minutes be impartial and comprehensive, and provide a clear record of discussion, debate and voting. Board meeting minutes need to have a business-focused approach, they need to be true, factual and accurate, and also clear and understandable,' as ICSA points out in its recent guidance notes for board meetings.
Certainly, not every observer will be able to live up to these legal requirements. 'Whoever takes the minutes should be an impartial, robust individual who is independent and dispassionate; has an understanding of the business; (and) an understanding of relevant legal and regulatory requirements, the responsibilities of the board, directors' duties, etc.
Minutes should give an accurate, balanced, impartial and objective record of the meeting, but they should also be reasonably concise. The importance of accuracy should not be underestimated, as the minutes of a meeting become the definitive evidence of what happened at that meeting and who attended. Courts will rely on them as evidence unless proved otherwise.
Who is Responsible For Taking Meeting Minutes?
In the UK, there is no legally mandated board member or worker who must take the minutes. The company secretary is usually responsible for taking the minutes. But there is no rule mandating this practice. Any board member, board administrator, or even an external lawyer or other professional may be charged with taking the minutes.
The minutes taker should take careful notes of everything said, and these should then be expanded into the full-scale minutes.
"Minutes need to be written in such a way that someone who was not present at the meeting can follow the decisions that were made. Minutes can also form part of an external audit and a regulatory review, and may be used in legal proceedings. When writing minutes, it is important to remember that a formal, permanent record is being created, which will form part of the corporate memory, the report notes.
Diligent Board Meeting Minutes Software
Diligent Boards provides optimum efficiency and security for managing boardroom communications. Now use Diligent Boards to take meeting minutes quickly and assign action items easily, all with the trusted security of Diligent Boards.
Key Benefits of Diligent Meeting Minutes Software
Diligent Board Meeting Minutes Software is a minute taking tool and action item management solution built directly into the Diligent Boards Administrator Client.
Minute-taking is mandatory in board meetings, but the process is usually manual, insecure or both. With Diligent Minutes, meeting dates, attendees and meeting topics are added automatically to the minutes document. Action items can be added with just a few clicks and assigned and monitored during or after the meeting. Minutes, when completed, can be pulled right into your next Diligent Boards meeting book for discussion and approval.
Meeting Administrators can create meeting minutes from scratch or start from an existing book and have attendees, dates and meeting topics added automatically to the minutes template.
Add and assign action items quickly, view actions as a list to edit or monitor and send action notifications to directors and assignees via email.
Minutes can be exported to Microsoft Word or imported back into Diligent Boards for secure discussion and approval.
Directors will never miss a meeting action item because administrators can use Diligent Minutes to send prompts and notifications of assigned actions.
Board Portal Buyer's Guide
With the right Board Portal software, a board can improve corporate governance and efficiency while collaborating in a secure environment. With lots of board portal vendors to choose from, the whitepaper contains the most important questions to ask during your search, divided into five essential categories.