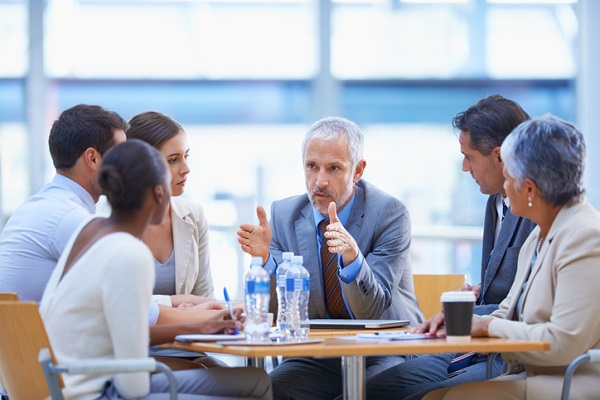 A recent UK court decision shows just how important the fiduciary duties of a company director are.
On 15 February, a High Court judge ruled that Andrew Tinker, a director of the UK logistics firm Stobart Group, had breached his fiduciary duties with public criticism of the board and by sharing sensitive corporate information. The result: Tinker lost his post as director, the press reported.
Being a director, in the UK, means that your first loyalty must be to the interests of the company you serve, and its board, in particular – regardless of any issues you may wish to raise or if you believe the board has acted wrongly, the judge said. "The director's duty to exercise independent judgment is one that operates upon each director in the context of him operating as a member of the board of directors … [it] exists in order to support the board's management of the company's business in an efficient and competent manner."
What does fiduciary duty mean?
Fiduciary duty means, above all, loyalty to the organisation. Directors also have a duty of care and a duty of management under UK law, but the fiduciary duty is the greatest responsibility, as it means taking responsibility for the interests of others – in this case, the company or organisation (charitable trustees also have a fiduciary duty to their not-for-profits).
"It is the highest standard of care under the law," explains one legal commentator. In the case of corporate law, the 'someone else' whose interests the director must promote is the corporation itself. In other words, your loyalty as a corporate director should be directed to the corporation as such, rather than to the shareholders, creditors, employees or any other specific stakeholder group. However, at the same time (within the constraints of the fundamental principle just mentioned), it is important that a corporation be equitable and fair in its treatment of various stakeholder groups. Understanding what this duty requires in a given situation can be a challenge," the commentator notes.yes
Yet understanding it is critical for directors, as breach of fiduciary duty can lead to personal liability, or even criminal charges, in the UK. A board member who has committed a breach of fiduciary duty is under an obligation to inform the board of the facts giving rise to the breach of duty, so that the board can either authorise the breach or take action to remedy it.
Fiduciary duties for UK company directors
These very general requirements break down into more specific duties for members of the board:
To manage the corporation's assets in its own interests;
To avoid conflicts of interest with the corporation (or disclose them in situations where the law considers disclosure an adequate response);
To not use their positions for personal benefit (beyond what is allowed by law with respect to reasonable compensation, etc.); and
To maintain the confidentiality of the information they require by virtue of being directors.
These obligations are quite strict under UK law – the standard is "undivided loyalty," as a judge observed in a recent case, in which two directors earned a profit based on information obtained in their capacity as directors, although the transaction in question had nothing to do with the business of the company they served.
Another UK Court of Appeals judge recently observed:
"The authorities relating to trustees' and directors' duties to account for profit earned in consequence of a breach of the 'no profit' rule are legion, they all appear to me to point to the same conclusion and none appears to qualify the liability to account by reference to whether the impugned transaction was (in the case of an alleged breach by a director) within or without the scope of the company's business … the rationale of the 'no conflict' and 'no profit' rules is to underpin the fiduciary's duty of undivided loyalty to his beneficiary. If an opportunity comes to him in his capacity as a fiduciary, his principal is entitled to know about it. The director cannot be left to make the decision as to whether he is allowed to help himself to its benefit."
The 'undivided loyalty' of a fiduciary relationship imposes further duties which include, according to the London-based law firm Francis Wilks and Jones:
A Director must only act within the powers as granted by the Company's constitution;
A Director has a prime duty to promote the Company's success;
A Director must exercise independent judgment; and
A Director must exercise reasonable care, skill and diligence in his/her role.
For directors, adherence to fiduciary duties often raises ethical issues. Does this transaction constitute a conflict of interest? Is this public statement a breach of loyalty? Have we, as a board, done our best to ensure that risks, including cybersecurity threats, have been managed properly?
"What is clear is that the courts will take the most exacting – moralistic even – approach to this topic with potentially grave consequences for those caught up in the action. It must be doubtful if everyone who has heard of a fiduciary duty – or read of it even – really appreciates the full import of the obligations which come with it," warns the London-based law firm Pinsent Masons in a recent note.
To ensure that fiduciary duties and relationship is maintained correctly, directors should take advantage of the support offered by governance software like a secure board portal. Using secured board management software, it's possible to consult a library of relevant documents and materials on corporate governance, as well as to communicate with other directors and third-party advisers in a secure way that also assures a record of those communications. 
Governance Cloud offers boardroom tools that empower fiduciary functions
Diligent's Governance Cloud ecosystem of integrated corporate governance software helps busy executives and directors deliver fully informed oversight on compliance, cybersecurity, risk management and other enterprise-wide governance matters.
Diligent's Governance Cloud supports timely preparation and defensible decisions — from M&A due diligence to regulation, litigation and expansion strategies.
The Governance Cloud software for board of directors,  puts discussions, documents, calendars and contacts into one online source, with functionality and real-time syncing across smartphones, tablets and laptops. Diligent Messenger moves sensitive messages and attachments out of email and into a secure "closed loop." Diligent Evaluations and Diligent's Conflict-of-Interest tool enable regular assessments of culture, policies, leadership and processes.
Board directors are obligated to perform a host of varied duties and responsibilities. Diligent developed a suite of governance tools to help them fulfil their responsibilities accurately and efficiently. The Governance Cloud ecosystem of products includes:
WANT TO LEARN MORE?
Learn how your board can improve their governance and rely on Diligent's dedication to customer performance. Request a demo today
Board Portal Buyer's Guide
With the right Board Portal software, a board can improve corporate governance and efficiency while collaborating in a secure environment. With lots of board portal vendors to choose from, the whitepaper contains the most important questions to ask during your search, divided into five essential categories.