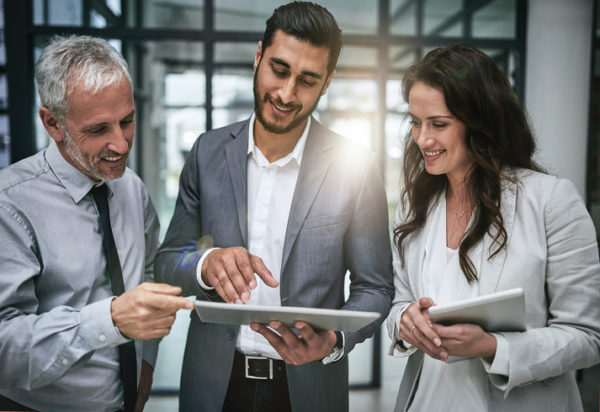 Succession planning cannot be treated as only about the future, because it has a huge impact on the careers of the current leaders who are responsible for its success. Succession planning links today and tomorrow, and this is what drives the emotions involved for both current and prospective leaders.
UK Boards Must Future-Proof to Survive
Writing in the UK magazine HR Director, Ian Pettigrew of the Salford-based Kingfisher Coaching explains the importance of companies' future-proofing the board:
"Not only must boards have a handle on current performance, they must also future-proof; but at many UK boards, directors are hanging onto old practices/thinking, and are focused on minimising risk rather than seizing opportunities. Most boards are not future-proof, and many are dysfunctional. Boards play an enormous role in the organisation that has a wide-ranging impact on the organisation's employees, stakeholders, and beyond. In a time of increasing transparency and activism, boards need to raise their game. The first step is for boards to ensure they have the right attitudes and capabilities to position the company for the future."
Future-proofing goes beyond simply choosing new board members to replace old ones. It's about not chasing short-term gain, but rather building organisations for the long term. To achieve this, the directors around the boardroom table must complement each other well.
Yet, in a 2018 Deloitte survey, while 86 per cent of leaders believe leadership succession planning is an "urgent" or "important" priority, only 14 per cent believe they do it well. This gap between intent and reality inspired us to design a year-long research study to identify the reasons behind this seemingly baffling paradox.
Succession Planning Goes to the Heart of Future-Proofing
As Deloitte notes in the same survey, succession planning is a long-term discipline in a short-term world, and this is why so few boards do it well. Yet succession planning goes to the heart of future-proofing: "It creates a stronger organisational culture due to an enhanced ability to advance leaders who embody the organisation's stated beliefs," the survey explains.
Many boards perform poorly because, the survey shows, at least 30 per cent of new board members fail in their first 18 months — mostly because of poor culture fit.
"Instead, succession planning creates a future-proofed board that is better prepared to thrive in dynamic and different conditions and implements greater organisational stability and resilience. All of this eventually breeds market confidence and drives shareholder value," the survey says.
Most of all, a well-managed succession process creates cultural continuity, and this is a critical aspect for the future. "The most important aspect of future-proofing any boardroom is to create an inclusive board culture that aims to get the most out of your entire team. You can put as much time, energy and money into the newest skills, the highest levels of training and the most expensive software on the market, but there's little to no point to any of it if no one is listening to each other. A strong, supportive boardroom culture invites better listening, and will have your board greeting the future with open arms – no matter what it brings," writes the Future Directors Institute.
What is critical in succession planning is to create an approach that is based on people, not on processes. "A 'centred' approach is designed to put the people involved — both the leaders managing the process and the successors who are being considered — at the centre, supported by processes that help decision-makers maintain objectivity, according to Deloitte. "This approach focuses on creating an environment that channels emotions productively into the succession planning process. The aim is to create a succession program that leaders want to participate in, which can only happen when all participants appreciate its value and feel that it is fair and easy to navigate — and that it ultimately creates more opportunity for all involved."
Board diversity is well-established on the boardroom agenda – but many boards are still far from diverse.
Read our report: 'The Path to Board Diversity' from Board Agenda and Diligent.
Modern Governance Tools Enable a People-Centric Succession Programme
Succession planning cannot be treated as only about the future, because it has a huge impact on the careers of the current leaders who are responsible for its success. Succession planning links today and tomorrow, and this is what drives the emotions involved for both current and prospective leaders.
Working with Modern Governance tools, it is possible to create an approach that is people-centric, but that also takes advantage of all the technology that is at our disposal. Using the board matrix as a starting point, applications that search widely for the best possible candidates bring in the right people at the start. Then the applications help to explore candidates' backgrounds, as well as to benchmark them with respect to the company itself and its competition.
Diligent Governance Cloud and Nominations and Governance 
Diligent Governance Cloud includes a Nominations and Governance application as part of its integrated Modern Governance tools.
Leveraging the same information that proxy advisors, shareholders and potential activist investors rely on is critical to good governance practices. Diligent's Nomination and Governance application provides the largest global governance data set for boards to stay up to date, identify opportunities, board succession planning and reduce governance risks – and is integrated directly into your Diligent platform. Nomination and Governance committees can gain instant insights into their board's composition, benchmark against competitors, and support their executive search firm to identify potential candidates. All in just a few clicks.
With so much at stake and so much to oversee, boards need the assistance of electronic board management systems to help them address the issue of improving governance practices. Diligent Boards and the integrated suite of governance tools in Governance Cloud is the perfect solution for boards working on their governance models.
Governance Cloud boasts high-level security in each of its programmes, including the board portal, secure messaging, minutes programme, board evaluations, conflict-of-interest questionnaires and entity management software programmes. Having a fully integrated Enterprise Governance Management system will aid board directors in developing governance frameworks that work for the benefit of the board, the managers, shareholders and stakeholders.
As organisations grow more complex and regulations more stringent, the scope of governance responsibilities evolves. The Governance Cloud allows boards of directors to meet the demands in the boardroom and beyond with the ability to select the products they need that help them perform their best and work within their allotted budgets.
Board Portal Buyer's Guide
With the right Board Portal software, a board can improve corporate governance and efficiency while collaborating in a secure environment. With lots of board portal vendors to choose from, the whitepaper contains the most important questions to ask during your search, divided into five essential categories.