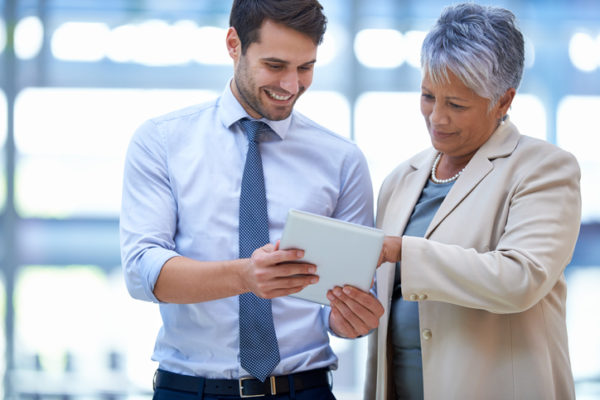 UK Boards Face Increased Compliance In Board Reporting
Starting in 2020, UK boards will have to report in detail on their compliance with Section 172 of the Companies Act of 2006, which imposes on a director the duty to act in a way they consider, in good faith, would be most likely to promote the success of the company for the benefit of its stakeholders. This includes engagement with employees and the community, and specific consideration of Environmental, Social and Governance (ESG) objectives.
A report from Deloitte UK asks: Can boards integrate technology to help in monitoring actions and producing reports of this kind?
Reporting of this kind demands secure modern governance tools — board management software that can assure the accurate recording of communication, discussions, debates and a full record of board decision-making.
High-quality board reporting software includes applications that enable secure storage of all board-related communication, as well as all documents and materials that the board makes use of. Meeting minutes software support compiling a careful and accurate legal record of board meetings.
Can Free Meeting Software Do Board Reporting Effectively?
Certainly, there is cost associated with secure board software, so many boards may consider working with free board management software.
Free meeting software may not cost anything at the outset, but it's quite likely that hidden costs will arise. Even the best free meeting software doesn't offer the level of efficiency that a high-quality board portal offers. The intensively integrated interworking of all parts of secure solution is just not achievable without a price. This lack of efficiency costs time, and time pressure is intense on UK boards of directors these days. Free board software goes down far more often, and the time lost in board work is a real cost to consider. Meeting agenda and minutes software should offer board members efficiency as well as accuracy.
Then there is the question of security. Secure board management systems include a high grade of threat protection and encryption. Free board meeting software cannot offer all that. Consider that cybersecurity risks and lawsuits can cost your company tens of thousands of pounds in legal fees and damages. Free software can prove very costly indeed if there is a breach in the boardroom, where nearly all information is sensitive.
Then there maybe be a cost in switching programmes when it becomes imperative to buy the right programme for your needs, as you'll have to get a new system up and running and train board members and administrative staff on how to use it. Remember that for many board members, using any board management software will be difficult at first. It is far easier to gain adoption by board members with a user-friendly high-quality portal than with a platform offering a poor user experience.
What's more, board members may be frustrated that a free programme won't allow them to access documents using their favourite electronic devices. And that will limit mobility, as board members will travel with the devices they prefer.
In addition, it's important to consider the benefits of real-time customer service and support. Free board management software cannot possibly offer service at the level that high-quality platforms can, with fixes made within minutes of making the request.
If board members can't use the programme because they're waiting days to have a support ticket answered, or to get a return call from a tech who can fix the problem, costs for wasted time pile up, and the word "free" suddenly becomes meaningless. While your organisation is at work 365 days a year, and board members have traveled miles to attend meetings as part of their busy schedules, free software that isn't working in fact costs a great deal. But the efficiency you need won't be achievable if your company partners with a services provider who gives you too little, too late.
There are also board management software providers who offer free trials for a limited period. It's important to remember that a "free trial" is merely a marketing ploy. The software won't operate for a long enough period for your organisation to really try it out. And it's also usually limited in functionality, so that trying it out for free won't provide a clear sense of how it will operate in full. The programme won't allow access to all its best features until payment is made, and by then, it's too late to make a change.
Further, with free meeting agenda and minutes software, it soon becomes clear that there won't be enough users on the programme to make it worthwhile, even for a trial period. And a free trial may come with little or no capacity to store files, and that's an important feature for boards of directors, considering the large number of documents that must be managed both for meetings and in the interim.
Diligent Governance Cloud is the Leading Solution For Meeting Software
Diligent Governance Cloud offers applications for meeting agendas, meeting communications and meeting minutes at the highest level of quality, and that allows for end-to-end governance management.
Diligent Meeting Minutes is a critical component of Governance Cloud, as minute taking is mandatory in board meetings, but the process is usually manual, insecure, or both. Diligent makes minute taking seamless by adding intuitive features and allowing real-time document sharing for board meeting approvals in a few clicks.
With so much at stake and so much to oversee, boards need the assistance of electronic board management systems to help them address the issue of improving governance practices. Diligent Boards and the integrated suite of governance tools in Governance Cloud is the perfect solution for boards working on their governance models.
Governance Cloud boasts high-level security in each of its programmes, including the board portal, secure messaging, minutes programme, board evaluations, conflict-of-interest questionnaires and entity management software programmes. Having a fully integrated modern governance solution will aid board directors in developing governance frameworks that work for the benefit of the board, the managers, shareholders and stakeholders.
As organisations grow more complex and regulations more stringent, the scope of governance responsibilities evolves. The Governance Cloud allows boards of directors to meet the demands in the boardroom and beyond with the ability to select the products they need that help them perform their best and work within their allotted budgets.
Board Portal Buyer's Guide
With the right Board Portal software, a board can improve corporate governance and efficiency while collaborating in a secure environment. With lots of board portal vendors to choose from, the whitepaper contains the most important questions to ask during your search, divided into five essential categories.