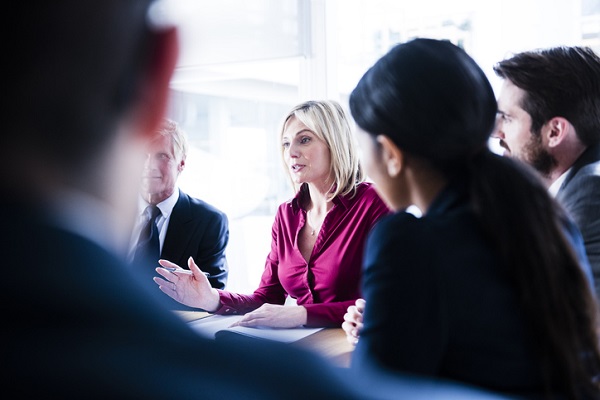 When a UK Board Fails at its Corporate Governance Role
Modern governance practices can maintain healthy board dynamic exchanges among all parties. To help understand the board's role in corporate governance, it's useful to consider what happens when the board fails in its role.
The recent debacle at the UK fashion firm Superdry provides a textbook example. Superdry founder Julian Dunkerton left the company's board in March 2018. The board then watched the company lose £100 million (US$125.81 million) in value in the months that followed. Sales plunged and the company's clothing wasn't selling, even at a massive discount. The core team of designers and marketers that Dunkerton had built up over the years left the company.
It was not surprising that some major shareholders began to call for Dunkerton's return. At this point, the former CEO tried to communicate with the board about change.
Here is where the corporate governance failure happens. The board reacted defensively to Dunkerton, trying to block communication with him, yet without formulating a turnaround plan for the company.
This was a huge mistake, a real failure in corporate governance, as branding consultant Mark Ritson points out. "The board rejected the founder, the man who created the company's DNA and brand. The founder is invariably right about most things to do with brand, because the brand was, is, and always will be his/hers."
Failing to at least exchange ideas with the founder was a critical failure in corporate governance, because the board has a responsibility to the company and its stakeholders. Instead, the board started a proxy battle with the founder that harmed what was left of the company's reputation – wasting time with public exchanges of invective instead of working overtime to formulate a new strategy.
That the board lost the proxy battle on April 2, 2019, came as a surprise to no one except the board members who were forced to resign.
The Boards Role Corporate Governance is About Responsibility
The board members at Superdry failed to fulfil their responsibility to their company – communication broke down. Modern governance practices can keep that from happening by maintaining healthy board dynamic exchanges among all parties. Tools like board management software ensure that access to new ideas and viewpoints is constant.
But that is what good corporate governance is about, in its essence: responsibility.
For UK companies, there is a direct link between best-practice corporate governance and better performance. Read more about the benefits of good corporate governance and examples.
The board shares responsibility for tasks in running the company with management and the shareholders – this is the so-called "corporate governance triangle." Each group has its own role to play.
The role of the Board in corporate governance includes responsibility for:
Defining the purpose of the company
Defining the values by which the company will perform its daily duties
Identifying the stakeholders relevant to the company
Developing a strategy combining these factors
Monitoring implementation of this strategy
Monitoring risks across the organisation
Monitoring compliance across the organisation
Assuring an effective succession for the chair and the board
Much of this work is delegated to board committees, of which most organisations have a Nomination and Governance Committee for board composition and board succession planning, an Audit Committee for financial reporting and risk management, and a Remuneration Committee to determine board and executives' compensation. Many organisations today also have a committee for technology and cybersecurity experts on the board, as well as a Risk Committee, which is dedicated solely to managing potential upsets.
"Effective governance requires communications – between the board, management, and shareholders. That communication is a two-way street, with multiple participants. The board needs to set expectations and goals for management; management needs to execute on its strategy and provide information to the board; and collectively, the two parties need to hear from, and provide adequate information to, the shareholders," explains Peter Gleason, President and CEO, The National Association of Corporate Directors (NACD).
Maintaining this kind of communication is enabled by directors software, which provides a reliable and secure means of communication, and safely stores topical material and board member discussions for reference. The board portal software also provides applications for many of the major tasks the board must perform.
Corporate Governance Mandates Board Composition
To ensure that a healthy dynamic exists on the board, its board composition must be carefully structured.
Executive directors – full-time employees of the company – must work in tandem with non-executive directors – who have no direct ties to the company, and often have positions at other companies. The chair should be an independent director, and there should be a majority of non-executive directors on the board. This combination allows the experience and organisational knowledge of the executive director to be advised by the broad and diverse experience of non-executive directors.
"One of the foundational tenets of good governance is to have a well-curated board, with a thoughtful variety of specific skills and backgrounds, designed to accelerate the path to the strategy of the future. Not only skills that match functional competency requirements, but also diversity in its broadest sense, beyond just gender and race: age, industry/sector, tenure, geography, socio-economic background," comments Irene Chang Britt, a director at Dunkin Brands, Tailored Brands and TerraVia.
To maintain this kind of board composition, board management software should include an application for searching out candidates for the board, as well as building a composition matrix.
This report indicates the advantages companies can gain by practicing modern governance: empowering leaders with technology, insights, and processes to fuel good governance.
UK Shareholders Demand Performance
Corporate governance also mandates that the board communicate regularly and fully with shareholders. This is especially important in the UK, with shareholder activism on the rise. "Shareholder activism increased to a record level in the UK last year as investors launched campaigns at 25 companies," warns Richard Thomas, head of the European shareholder advisory practice at investment bank Lazard.
Boards that have arranged for more two-way director-shareholder conversations can avoid facing activist challenges at the annual general meeting (AGM).
The general counsel of a midcap company recently remarked, "Taking smart directors to meet shareholders works. There is a view among some shareholders that directors do not add value, so investors are pleasantly surprised when they meet with board members and find compelling philosophy and thinking around governance topics and constructive views on strategic matters. Similarly, directors are surprised to hear thoughtful, fair and prudent perspectives from shareholders, when they might otherwise expect certain investors to not be genuinely focused on creating long-term value," writes public relations giant Edelman. Board reporting software helps to facilitate this dialogue, enabling the creation of investor perception studies and vulnerability board assessments which are invaluable tools for shareholder communication.
Diligent Governance Cloud – Modern Governance Tools For Boards
Modern governance is the practice of empowering leaders with technology, insights and processes to fuel good governance that organisations require to thrive and endure in today's fast-paced world. In a constantly moving business environment, having the right technology infrastructure in the boardroom empowers boards with the necessary framework to meet governance challenges head-on.
With Diligent Governance Cloud, boards can gain a competitive edge to improve governance by having the right information, analytics and insights to spot risks, act on opportunities and turn insights into action.
For example, the Nomination and Governance application provides that committee with the right applications that will lead to more effective board recruitment.
Analysing director interlocks by individual or company, with highlights to indicate overlapping directorships, seats on competing boards and seats on FATF-listed companies
Finding the shortest path to connect and the degrees of separation to an individual via organisations or people
Searching and accessing the information of 5,500+ companies, across 24 global markets and 40 indexes
Board Portal Buyer's Guide
With the right Board Portal software, a board can improve corporate governance and efficiency while collaborating in a secure environment. With lots of board portal vendors to choose from, the whitepaper contains the most important questions to ask during your search, divided into five essential categories.