UK Boards need board collaboration software, as effective communication is a key part of their work. Security for all communication must be assured, and board books, agendas, reports and other documents must have the highest-grade encryption available. Project Management applications are a critical part of any board collaboration software offer, as are performance evaluation applications, real-time updating of board books and other sensitive materials, and access to all of these materials from anywhere. We suggest the top five tips to keep in mind when choosing board collaboration software.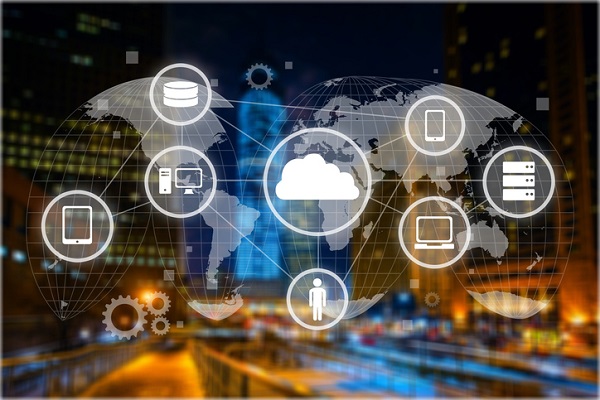 Board collaboration issues in for UK Boards
Board collaboration software responds to key demand from board members in the UK.
The UK Corporate Governance Code specifically calls for effective communication among boards and stakeholders as a key characteristic of effective boards, as the London office of law firm Norton Rose Fulbright points out in a report.
The report determines key areas in which rapid and effective communication should take place:
Between the chairman and the executive directors;
Between the chairman, executive directors and management;
Between executive and non-executive directors and between non-executive directors and management;
Between the board and shareholders; and
Between the board and other stakeholders – e.g., employees, supply chain.

 Learn more about the importance of using secure communications technology in the boardroom with this free white paper.
To support effective, rapid and secure communication in all of these relationships, traditional means like email, chat or texting, and even phone calls, are neither secure nor reliable enough for today's ultra-rapid boardroom dynamics.
There is a critical need for the secure and reliable real-time communication provided by board collaboration software.
Board collaboration software makes boardroom communication more effective
Board collaboration software is primarily designed to enhance productivity among members of a group by facilitating their ability to work together; coordinated task processing and management capabilities make this possible.
In part, this means providing real-time communications, so that two or more members in a group can share ideas. Users can each create a workspace and add data and/or workflows to it. The created workspace is viewable and accessible by all other users, regardless of their physical location.
That sharing should be supported by a collaboration whiteboard, on which all members of the group can write and respond to each other. And all group members can share a library of data and materials, which can be updated in real time.
Any changes made to the data or files are synced across all users by usin the board collaboration software, ensuring that everyone has the most updated version of an ongoing project.
How to choose board collaboration software 
When looking for high-quality board collaboration software, here are five tips about what to look for:
1. Project Management applications are a critical part of any board collaboration software offering. Boards have to make decisions based on the development of strategic projects, whether it be managing risk or giving direction to management. This means that modules for creating board books, or applications that manage materials related to a specific action, have to be easy to use and available to all formats and devices that board members may use. Whatever the board or its committees are working on, board collaboration software should enable better control over projects and team communications, make team members more accountable and support achieving the objectives.
2. Data Security is also a key component. High-quality board collaboration software must have the highest grade of encryption possible to protect all materials in its storage, as well as all messaging. All communication should also take place in a secure environment, protected from threats. There should be a team of security experts who monitor the latest attacks and hacking, and they should provide updates to the software in real time so that there is no danger of any material being unprotected.
Find out how Diligent Boards uses high-level encryption to keep customer data ultra-secure
3. Performance Evaluation applications are also an essential part of any high-quality board collaboration software offer. UK boards of directors have a legal obligation to make evaluations regularly. But evaluating performance as a group can be complex and challenging. Thus, high-quality board collaboration software, with applications for evaluation, makes the process no confrontational and efficient.
4. Access from anywhere is a definite need. In today's competitive global environment, board members must often work offsite or travel to other work sites. This trend has been accelerated by the integration of larger numbers of non-executive directors on boards – a very positive move, but one which necessarily involves large numbers of directors who work outside the offices of the corporate headquarters. Keeping all directors connected, so that they can always reach each other and stay up-to-date on the latest developments, is a requisite of any high-quality board collaboration software.
5. Control of access is also a definite requirement. Not all materials stored on board collaboration software should be accessible to all. Some materials should only be seen by board members, while others should only be available to board members who are on specific committees. Management should have access to some of the board's documents, but not to all of them. High-quality board collaboration software should be able to control levels of access without complexity.
Diligent Governance Cloud offers high-quality board collaboration software
Diligent designed the Governance Cloud with the processes of board directors, executives, general counsels and corporate secretaries in mind. No other company offers such a comprehensive array of software tools that are cohesive and connected to fully meet the needs of today's board directors.
The few governance solutions that are in the market today have largely been fragmented and disconnected from other processes. Board of Directors, general counsels and company secretaries are realising the need for governance solutions that help them manage governance activities effectively and efficiently. Boards need products to help them streamline duties for compliance, regulation and governance while keeping all processes in a highly secure, confidential platform.
The Governance Cloud, the only integrated enterprise governance management solution that enables organisations to achieve best-in-class governance, is an ecosystem of software tools that digitises the various activities and tasks for the board of directors. As organisations grow more complex and regulations more stringent, the scope of governance responsibilities evolves. The Governance Cloud allows boards of directors to meet the demands in the boardroom and beyond with the ability to select the products they need to help them perform their best and work within their allotted budgets.
 WANT TO LEARN MORE?
Learn how your board can improve their governance and rely on Diligent's dedication to customer performance. Request a demo today
Board Portal Buyer's Guide
With the right Board Portal software, a board can improve corporate governance and efficiency while collaborating in a secure environment. With lots of board portal vendors to choose from, the whitepaper contains the most important questions to ask during your search, divided into five essential categories.