In the UK, there is a well-defined correlation between board performance and board self-assessment. Board self-assessment questionnaires provide an opportunity for boards to analyse everything from how a board of directors are structured to the performance of board members in order to pinpoint areas in need of improvement to better meet company goals. The great advantage of board self-assessment questionnaires is that they can be aligned very closely with the most important areas to be explored in the board evaluation.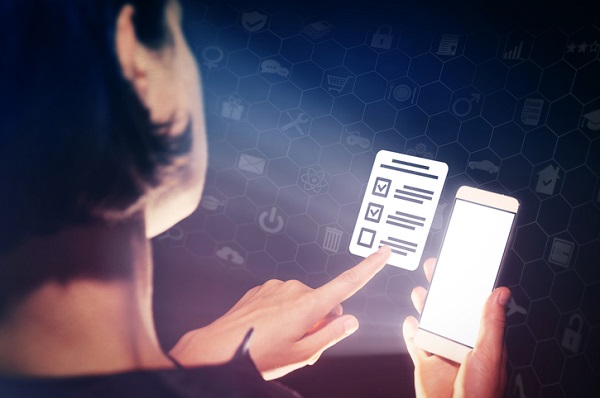 Board Self-Assesment and Board Conflict
Regular board evaluations correlate positively with improved board contributions in key areas, including clearer strategy, more competitive corporate performance, smoother CEO succession and improved risk oversight, according to the Institute for Chartered Accountants in England and Wales.
But for board members to undertake such board self-assessment questionnaires is to initiate a process that can lead to disputes and conflict among the board. Should a director learn that a board member has given a poor evaluation of his/her work, the resulting recriminations would inevitably create a poor working atmosphere for the whole board.
The best way to avoid this kind of conflict among board members is to use board self-assessment questionnaires. These board self-assessment questionnaires should provide a comprehensive and general view of how board members feel about each other's work, as well as both qualitative and quantitative data for board assessment.
Obviously, assuring confidentiality is critical, but it is easier to make that assurance with separate files, rather than, for example, recording discussions among board members or conducting interviews.
Board Members and Board Self-Assessment Questionnaires
It is also critical for board members, starting with the chairman, to take the process seriously and to give it the integrity and due diligence it deserves. Working with board self-assessment questionnaires helps to establish that level of care.
When this happens, board self-assessment can boost board performance strongly.
"Having the right combination of directors who work as a team and provide the skills and perspectives aligned to the company's strategic goals and risk oversight needs is a key strategic asset. The goalpost of having the right mix of skills, experience and perspectives in the boardroom is always in motion as a company's strategies, challenges, business environment, board and individual director performance, and stakeholder expectations evolve," writes Ernst & Young in a recent study.
Advantages of Board Self-Assessment Tools
The great advantage of board self-assessment questionnaires is that they can be aligned very closely with the most important areas to be explored in the board evaluation. It is also convenient that changing and tweaking questions on these documents can be done often and easily – potentially, even while the board evaluation is in progress, questions that board members do not feel are useful or to the point can be improved.
The use of questionnaires also helps to ensure that board self-assessment is not a purely cosmetic process. Board members should establish the issues that they feel are the most worthwhile to explore, and then the questionnaires can delve deeply into the details of these issues. Each board is unique: It is not possible to copy the evaluation process even from a similar organisation. Exploring areas in which a board may be weak is not a pleasant exercise, but the result can be a sharp improvement in dynamics and performance.
One area that is often an important focus in board self-assessment is the definition of roles and responsibilities and their division among board members.
"An 'effective board' needs to be considered in terms of the business, organisation and market dynamics," Ernst & Young explains. "In carrying out their oversight duties, some boards may focus primarily on compliance. However, boards should seek to work at a higher level, becoming deeply involved with company strategy and implementation."
Is the board effectively reaching these levels of achievement? Are board members successfully managing involvement with strategy and implementation?
The board self-assessment questionnaires can provide directors with their chance to evaluate just how well such achievements are being attained, and, if they are not, what to do about it. They can also benchmark their performance against boards at similar organisations.
Board self-assessment questionnaires are particularly useful when third-party evaluations must be made of the board – in the UK, stock-market-listed companies must undergo assessments by external consultants at least every three years. To guide the process of evaluation by external consultants, the record of these annual self-assessments via questionnaires is extremely useful, and will help add value to the exercise.
Diligent's Board Assessment Tool
Trust and anonymity are two of the most important components of the board self-assessment process. Board management software solutions provide a beneficial framework that supports board self-evaluations that protect the integrity of the process.
Electronic solutions for board assessments, like Diligent's Board Assessment Tool tool, are a convenient, efficient and cost-effective alternative to cumbersome spreadsheets and over-used templates. Boards that use Diligent's Board Self-Assessment tool can expect candid, objective results without the added cost of hiring a third-party administrator.
The Diligent Board Assessment tool offers many valuable features, such as:
Setting up various types of questions
Monitoring submissions
Automatically reporting
Customising reports
Adding graphics
Diligent designed the Board Assessment Tool with the goals of confidentiality, trust and credibility in mind. The Diligent Board Assessment Tool is part of the Governance Cloud ecosystem.
Governance Cloud supports best practices in cybersecurity
The Governance Cloud, the only integrated enterprise governance management solution that enables organisations to achieve best-in-class governance, is an ecosystem of software tools that digitises the various activities and tasks for the board of directors. As organisations grow more complex and regulations more stringent, the scope of governance responsibilities evolves. The Governance Cloud allows boards of directors to meet the demands in the boardroom and beyond with the ability to select the products they need that help them perform at their best and work within their allotted budgets.
Board directors are obligated to perform a host of varied duties and responsibilities. Diligent developed a suite of governance tools to help them fulfil their responsibilities accurately and efficiently. The Governance Cloud ecosystem of products includes:
Governance leaders, executives and board directors rely on the industry-leading Diligent platform for the most secure and intuitive solution to board material management and collaboration. Diligent Boards™ electronically stores a board's agendas, documents, annotations and discussions within a secure board portal.
Company secretaries and board members can use the board portal to put together board meeting documents in minutes. The board portal also has designated virtual rooms for committee work. Administrators of the board portal can designate permissions for users to access various areas of the portal to avoid unnecessary problems with confidentiality. The "Manage Meetings" feature consolidates board directors' contacts, calendars and the logistics of meetings. The program is a secure and intuitive solution for managing board collaboration.
Board Portal Buyer's Guide
With the right Board Portal software, a board can improve corporate governance and efficiency while collaborating in a secure environment. With lots of board portal vendors to choose from, the whitepaper contains the most important questions to ask during your search, divided into five essential categories.