Large private companies in the UK must, as of January 2019, report on compliance with corporate governance principles. Board members risk individual liability and even prosecution in case of non-compliance. Diligent Governance Cloud can provide critical support as UK private companies adapt to these regulations for the first time.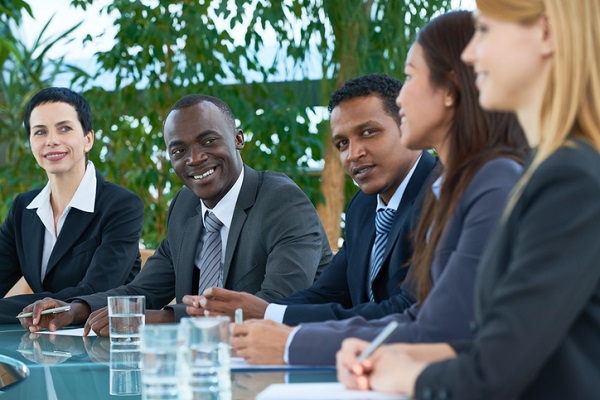 Changes in the UK Corporate Governance Code
For nearly half a century, the UK Corporate Governance Code has been based on the principle "comply or explain." In financial reporting, stock exchange-listed companies have had to state that they had either complied with the Code, or explain the reasons for their non-compliance.
But, as of January 2019, the largest private companies in the UK will also be bound by law to report on compliance with the Code. And they cannot simply claim to have complied – they must provide a statement that will provide details of how compliance was achieved, or, if not, why a non-compliant solution was chosen. This applies to companies that have more than 2,000 UK employees (foreign subsidiaries are not included), turnover greater than £200 million (US$232.1 million) and a balance sheet total that is greater than £2 billion (US$2.7 billion).
Details of what was expected from large private companies were provided on June 13, 2018, when a UK government committee for corporate governance made its report: "The Wates Corporate Governance Principles for Large Private Companies" (the committee was chaired by James Wates, CBE).
The Wates report establishes six basic principles for corporate governance at large companies, and obliges the organisations to report on compliance with them in detail.
"The guidance is not intended to be a checklist. Rather than requiring a compliance and 'tick-box' approach to reporting, adopters of the Principles will be encouraged to demonstrate, through a written explanation in their directors' report and on their company's website, how the application of the Principles has resulted in improved corporate governance outcomes," the Wates report says.
Changes to the UK Corporate Governance Code and Best Practice – Apply or Explain
How will this work in practice? "Companies may voluntarily adopt the Principles, which will operate on an "apply or explain" basis. Companies which do adopt the Principles will have to demonstrate, through a written explanation in the directors' report and on their website, how the application of the Principles has resulted in improved corporate governance outcomes during the reporting period," writes the London office of law firm Baker & McKenzie in a recent publication.
The Wates report gives substantial detail on what the principles mean. For example, the importance of board evaluation is emphasised:
"Individual evaluation of directors should demonstrate whether each director continues to contribute effectively. A board should give careful consideration to its size and structure so that it is sufficient to meet the strategic needs and challenges of the organisation. Board membership must be broad enough to provide for an appropriate degree of challenge and analysis, but agile enough to enable efficient and effective decision-making. An effective board should be able to demonstrate that there has been a considered effort to establish an appropriate balance of expertise, diversity and objectivity within its membership. Diverse characteristics a board may consider include, but are not limited to, gender, social and ethnic backgrounds, and cognitive and personal strengths," the Wates Report explains.
Then it gives the example of how to explain non-compliance with regard to board composition: "A large subsidiary of a UK-listed company may establish an advisory committee to seek independent, objective advice as to the effectiveness of the board's decision-making. It could explain how this appointment demonstrates the directors' commitment to accountability and acknowledgement of their duties under the Companies Act 2006," the report points out.
Companies do not have to comply with the Wates Principles, but they must justify the choice not to comply. They cannot just say 'we have chosen not to comply and are taking a different solution'. The company will be expected to provide a supporting statement for each of the six Principles that gives an understanding of how their corporate governance processes operate and achieve the desired outcomes, or, if they choose another solution, why it is effective. In fact, effectiveness is one of the key qualities demanded of the boards of directors of large private companies by the Wates Principles – there have been, in the past, far too many boards that simply 'rubber-stamped' the chairman's proposals.
Sanctions for Non-Compliance With the Disclosure Requirements
Private companies should be aware of the sanctions that may be imposed for non-compliance. Individual directors may be held liable with fines or even imprisonment.
"If either (or both) of the Strategic Report and the Directors' Report do not contain any of the required information discussed above, each director of the company may be criminally liable and subject to a fine where they either knew it did not contain the required information, or were reckless as to whether or not it contained the information, and failed to take reasonable steps to secure compliance. Additionally, if a company fails to post a copy of its corporate governance statement on a website and (subject to reasonable circumstances preventing it from doing so) maintain it on the website, every officer of the company who is in default will have committed a criminal offence and be liable to a fine," the report warns.
Given the importance of compliance in this regard, support by the Diligent Governance Cloud could make a critical difference.
Diligent's Governance Software for Achieving Compliance
The Governance Cloud, the only integrated enterprise governance management solution that enables organisations to achieve best-in-class governance, is an ecosystem of software tools that digitises the various activities and tasks for the board of directors. As organisations grow more complex and regulations more stringent, the scope of governance responsibilities evolves. The Governance Cloud allows boards of directors to meet the demands in the boardroom and beyond with the ability to select the products they need that help them perform their best and work within their allotted budgets.
Governance leaders, executives and board directors rely on the industry-leading Diligent platform for the most secure and intuitive solution to board material management and collaboration. Diligent Boards™ is a board portal that electronically stores a board's agendas, documents, annotations and discussions within a secure board portal. Board secretaries and board chairs can use the portal to put together board books in minutes. The portal also has designated virtual rooms for committee work. Administrators of the portal can designate permissions for user to access various areas of the portal to avoid unnecessary problems with confidentiality. The "Manage Meetings" feature consolidates board directors' contacts, calendars and the logistics of meetings. The program is a secure and intuitive solution for managing board materials and collaboration.
 WANT TO LEARN MORE?
Learn how your board can improve their governance and rely on Diligent's dedication to customer performance. Request a demo today
Board Portal Buyer's Guide
With the right Board Portal software, a board can improve corporate governance and efficiency while collaborating in a secure environment. With lots of board portal vendors to choose from, the whitepaper contains the most important questions to ask during your search, divided into five essential categories.